I'll have to get back to you on that one. I am assuming that they are dimmed via a dimmer switch, similar to what you would have for accent lighting in a living room (like those big white knobs). I could be completely wrong though . The biggest selling point for me though, is that they are crees and they look to have a better heatsink than the 3w ones i have worked with before, which I didn't have good luck with.
Heads up! I just received one of those 3x3w dimmable Cree Led bulbs.
The construction seems to be good and they seem to be bright but they
do not
pull anywhere close to 9 watts
At full power this 3x3w bulb pulls around 4.8 to 4.9 watts. The leds without any dimming don't look anywhere as bright as the real 3w Cree leds in my DIY fixture
This makes me think that they are being falsely sold as 3w Cree led bulbs.
I have contacted the seller on ebay ( this is the seller :
http://myworld.ebay.com/wiseller/
)
lets see what he has to say.
This is the bulb I bought :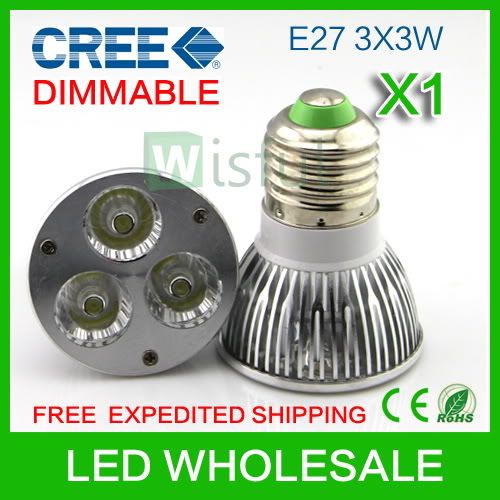 Kill-a-watt reading :