Well I thought it looked pretty good, so I decided to add alot of stuff and re arrange. I put the 18 watt Retro on, props to nanocustoms.com, and added some rock and coral.
Tank now holds:
1 red legged hermit
2 snails
2 mushrooms
1 yuma
yellow polyps
green platy
Here are some pics it looks pretty good if I do say so my self.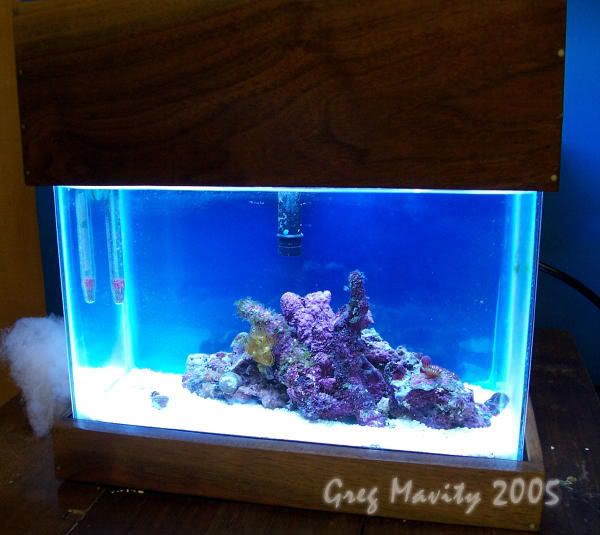 Full tank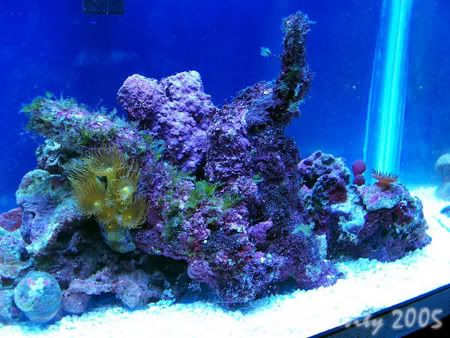 Opposite angle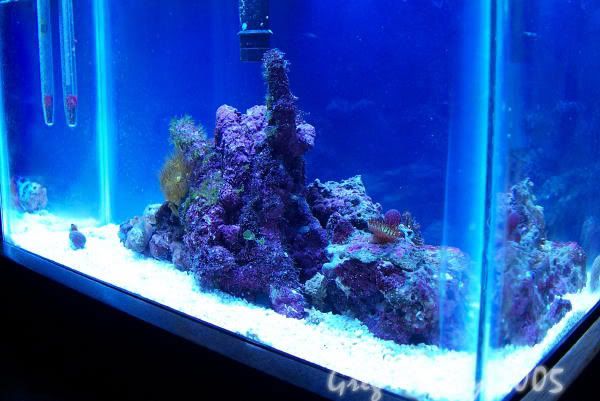 View from my bed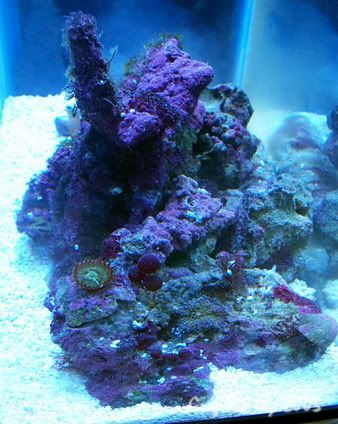 Just a little close up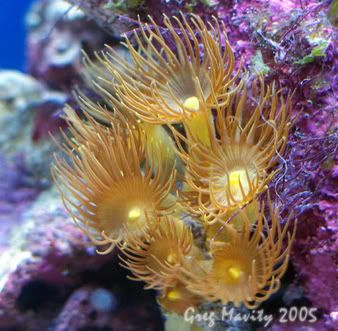 Thats all for now. Tho I'm planning a cool invert if I can ever find one.
-greg