So, I've always wanted a display tank in our home. Something that would really wow people and something that I could watch for hours and not get bored. It has taken various forms over the years, but it was always either a poison frog tank or a big predator only reef. I've given up reefs, and this will likely be the final nail in that coffin.

I'm going to build a large paludarium that consists of a community freshwater section and a planted section for poison frogs. Here's the rough sketch of what it will look like.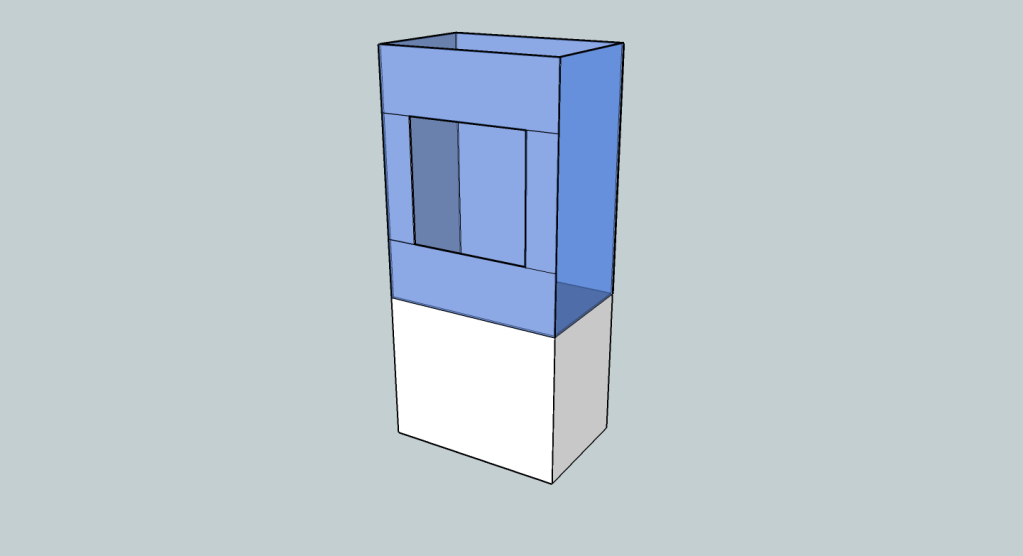 The tank itself will be 36x24x48 and the stand will be 36x24x30. The water section will be 36x24x10, so approximately 50 gallons, along with a 20 gallon sump. The entire thing will be made of 1/4" glass, assuming I don't get any bowing in the water section.

I'm picking up the glass on Thursday and I'll start construction this weekend, so stay tuned for pics


Current Status:
Edited by VicSkimmr, 26 March 2013 - 09:44 AM.