I finally have finished assembling the components and found the time to start working on my 40 breeder project. I plan to transfer my 2 BTA's and pair of A. Occellaris clowns as well as some of my favorite corals from my other tanks. I am thinking about adding a few more clowns and get a true clownfish harem working. Seems like you always see 1 clown or a pair of clowns, but never a family unit. I still need to give that some thought though.
Equipment list:
40 Breeder
Heater
Current Sundial T5HO 36"
Maxi-Jet 3000 submersible utility pump
Skimmer TBD
Custom made stand
I am still sitting the fence on whether to drill or make this an AIO. I have the black acrylic and all the tools and supplies to make it an AIO but I am hesitant to give up the real estate inside the tank. Inputs would be welcome
.
Anyway, on to the pics. I have the stand frame completed and am hoping to get the back and sides skinned this weekend with oak ply as well as make the solid oak face-frame for the front. LMK what you think.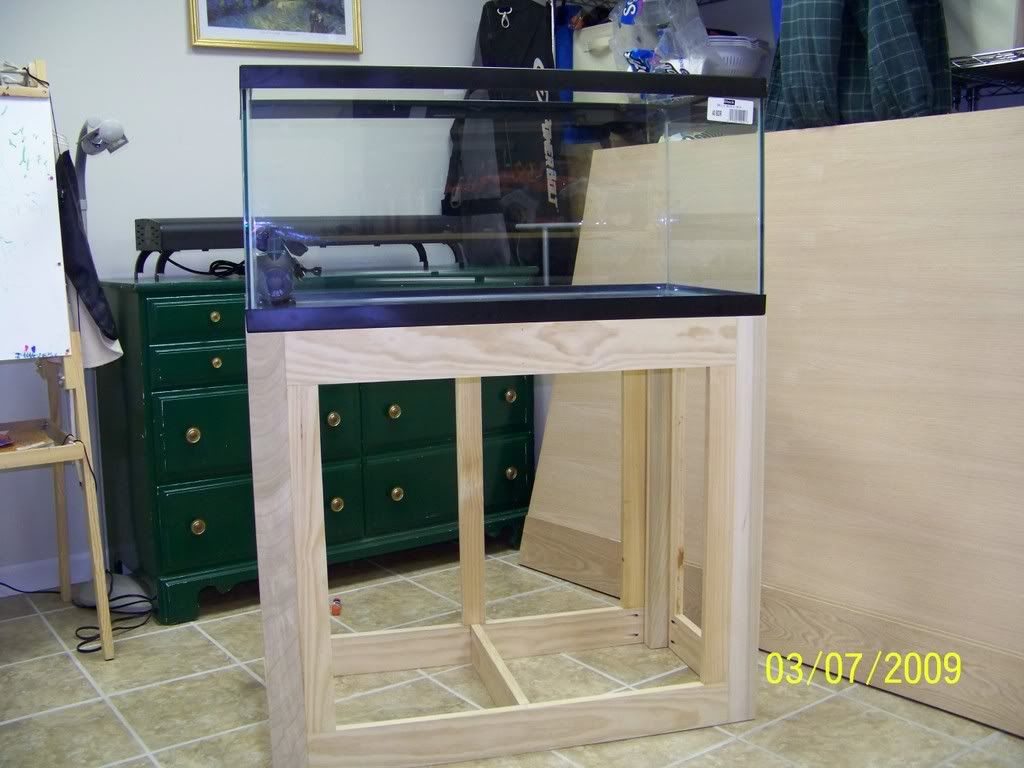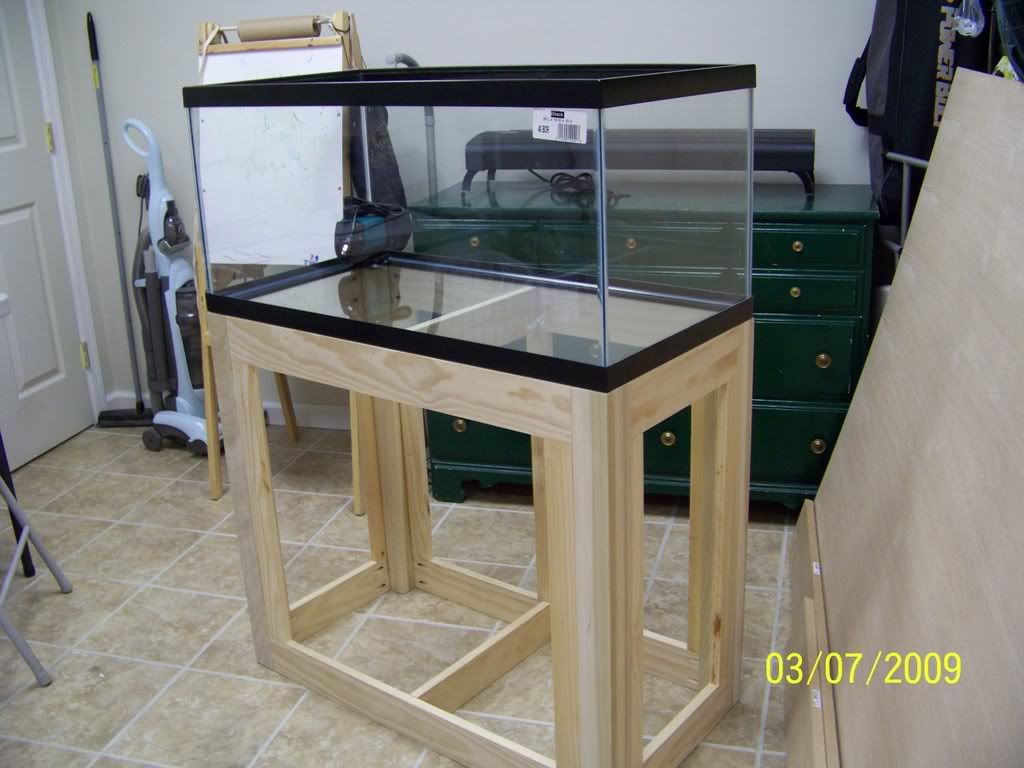 More to follow as things develop!
-Prof
Edited by Professor, 10 August 2009 - 12:31 PM.