The 4 foot beast.
I started out with a 2.5 Pico reef, which got upgraded into a 10gallon while this 55 was still a FW tank... The 55 gallon was turned into a FOWLR about a year ago and it became late 2008. This was when I decided I wanted to turn the 55 into a reef but had to rid the tank of the trigger, puffer, tangs etc. I removed the fish and large live rock and added my 10 gallon reef with the addition of about 30lbs of new rock.
The reef setup I previously had consisted of some simple softies and some yumas. I had a pair of purple queen anthias, pair of firefish and a pair of chromis. The purple queens really did it for me as far as my fish love... I got into the hobby for the fish, the corals were an added bonus.
Jan. 2009 I moved and took nothing except the 55 gallon tank, black brittle and live rock.
Pictures taken with a Olympus 1.3 MP camera from 1999, and a Olypmus SP-560UZ I just got a month or so ago. You will see the picture quality change, Im not a photographer by any means but I love to take pictures.
55 gallon 48 inch glass tank.
Equipment: 260w 65x4 Coralife PC fixture.
6 bulb TEK T5HO hood.
2 x Koralia Three
Fluval 305 strictly for floss.
- Cut tubes short and modded baskets, filled with chemipure.
AquaC Remora Skimmer + Overflow Box
80lb sand bed, 50% Monterey bay sand, 30% live, 20% tasty funk.
125lb of live rock.
-----ALCHEMY-----
30ml ESV B-ionic 2part Daily.
35ml Oyster Egg/Phyto/Roti Blend
Marine Env Salt + I also control my own iodine.
---FEESH----
1 Red Firefish
Lantern Bass
Lawnmower Blenny
Arabian Psuedochromis
Pink Skunk Clown + 2 OBTAs
Blood Hawkfish
- Removed!
Longnose Hawkfish
- Jumped Twice
Lubbocks Fairy Wrase
- Jumped
Mccoskers Flasher Wrasse
- Jumped
Yellow Candy Hogfish
- Jumped
Mystery Wrasse
-Murdered
Blue Spot Jawfish.
-Murdered
Dusky Jawfish
- Moved to the 37
----INVERTS N STUFF------
Zerba Maxima Clam UG.
Derasa Clam
Scutus unguis(The black reef ninjas)
Coco worm
ORA Joe The Coral
ORA Miami Orchid
ORA Tri Color Valida
Steve's Harlequin Acropora
ORA Blue Millipora
Purple Millipora
Orange Digitata
Rainbow Montipora
Ponape Birdsnest
ORA Green Birdsnest
ORA Jeremy's Montipora
Green Encrusting Montipora
ORA Roscoe's Acro
ORA Chipps' Acro
ORA Red Planet Table Acro
ORA Spongodes
ORA Phil's Granuloso
ORA Bird of Paradise TRUE
Imposter Bird of Paradise
Crazy Ninja Forest Mushrooms
Cali Tort
ORA Bali Green Slimer Acropora
Ricordea Yuma - Black/Orange, Orange/Pink/Yellow, Purple/Blue/Green, Pink/Grey
Ricordea Flordia - Several
Yummy Chalice
Cespitularia
Discos/Rhos/Actino
Acan Ech
Acan Lords
Aussie Rainbow Acans
FHI Green and Gold Acan Lords
Orange Acan Maxima
Insane amount of zoanthid and palythoa.... Purp Deaths, Smurfsnots, Ring of Fire and Flame, etc etc etc name them what you want I dont give a crap because in the ocean they have no name.
Kraylen's UE Crack-O-Lanterns
Hitchhiker flowerpots
Baby neon green fungia hitchiker
Aussie Superorange Fungia
Lime Green Open Brain
Deepwater Lobo
-1 Black Brittle Star aka The Keeper of the Reef... Now, Black Brittles are NOT REEF SAFE, but my tank is full of FAST INVERT DESTROYING FISH, so The Keeper is there to destroy the weak and remove fish that are not fit to rule in the kingdom. If you fall victim to The Keeper you were too slow or too weak to be called a fish. Brutal? no.. Survival of the fittest. The Keeper has been with me since day one.
Nice empty tank...
El cooler + love rock transfered from AZ to Norcal...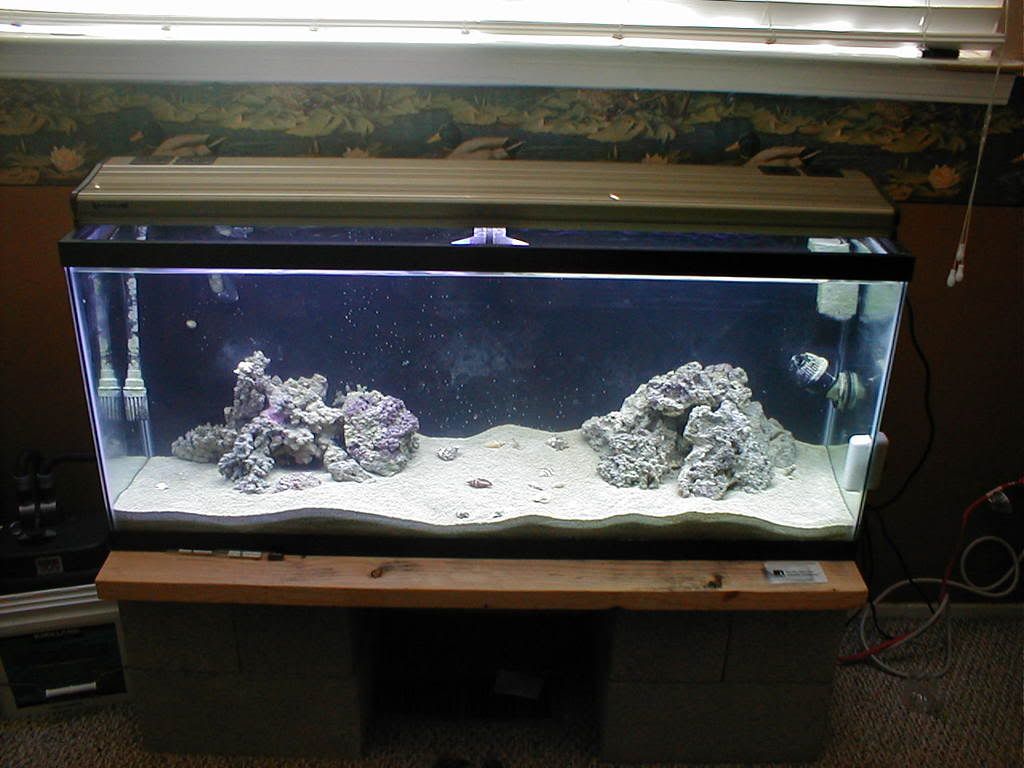 The new rockscape with the same rock from the last setup - the rock for lulufoxxx's 5.5 pico.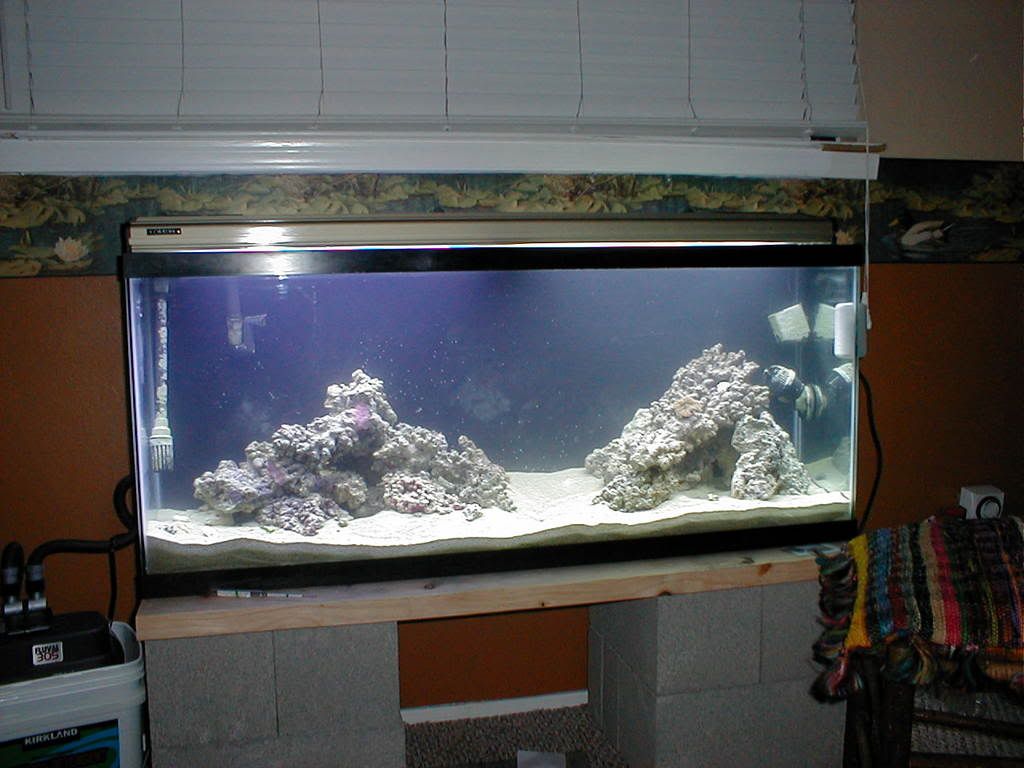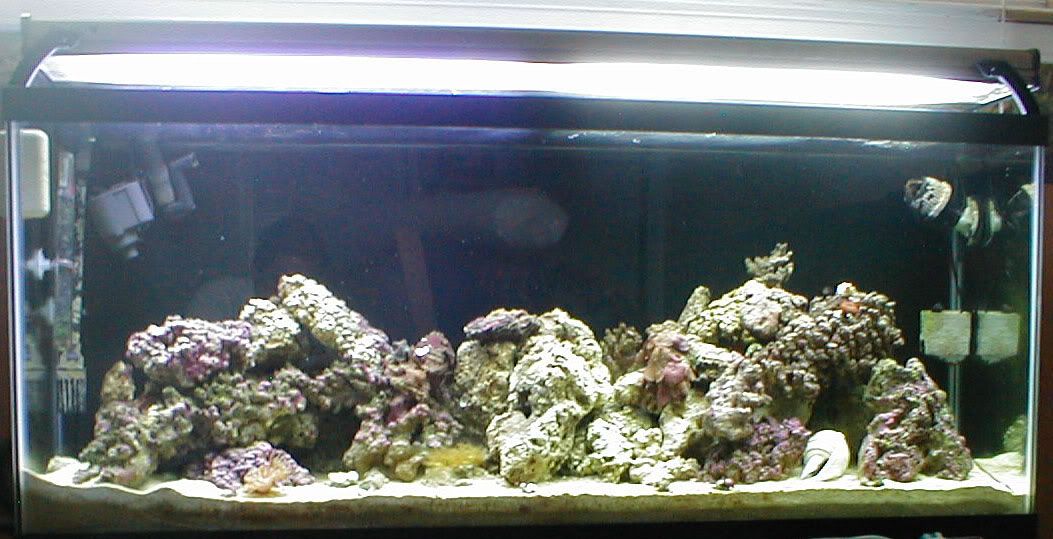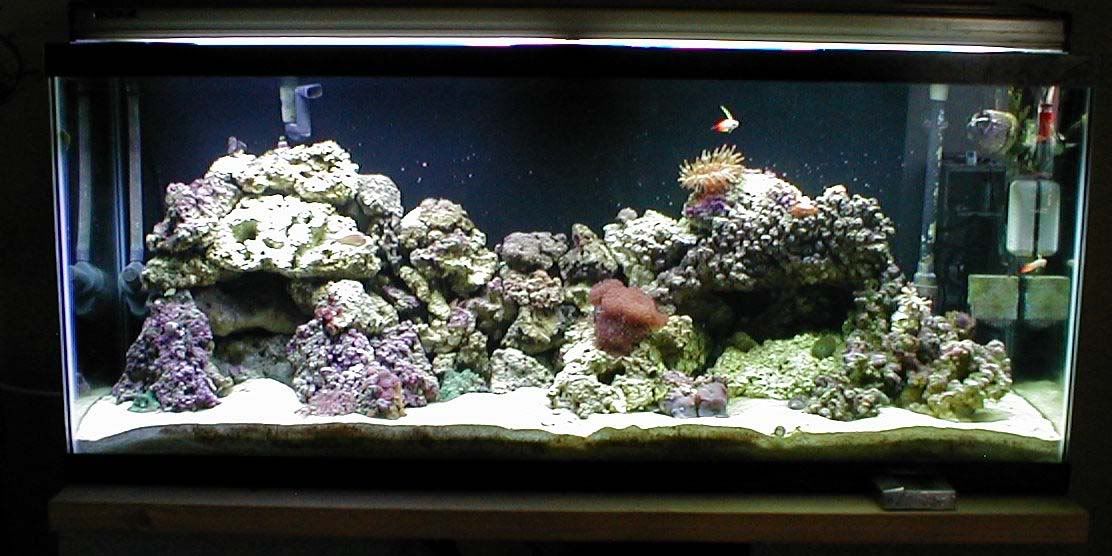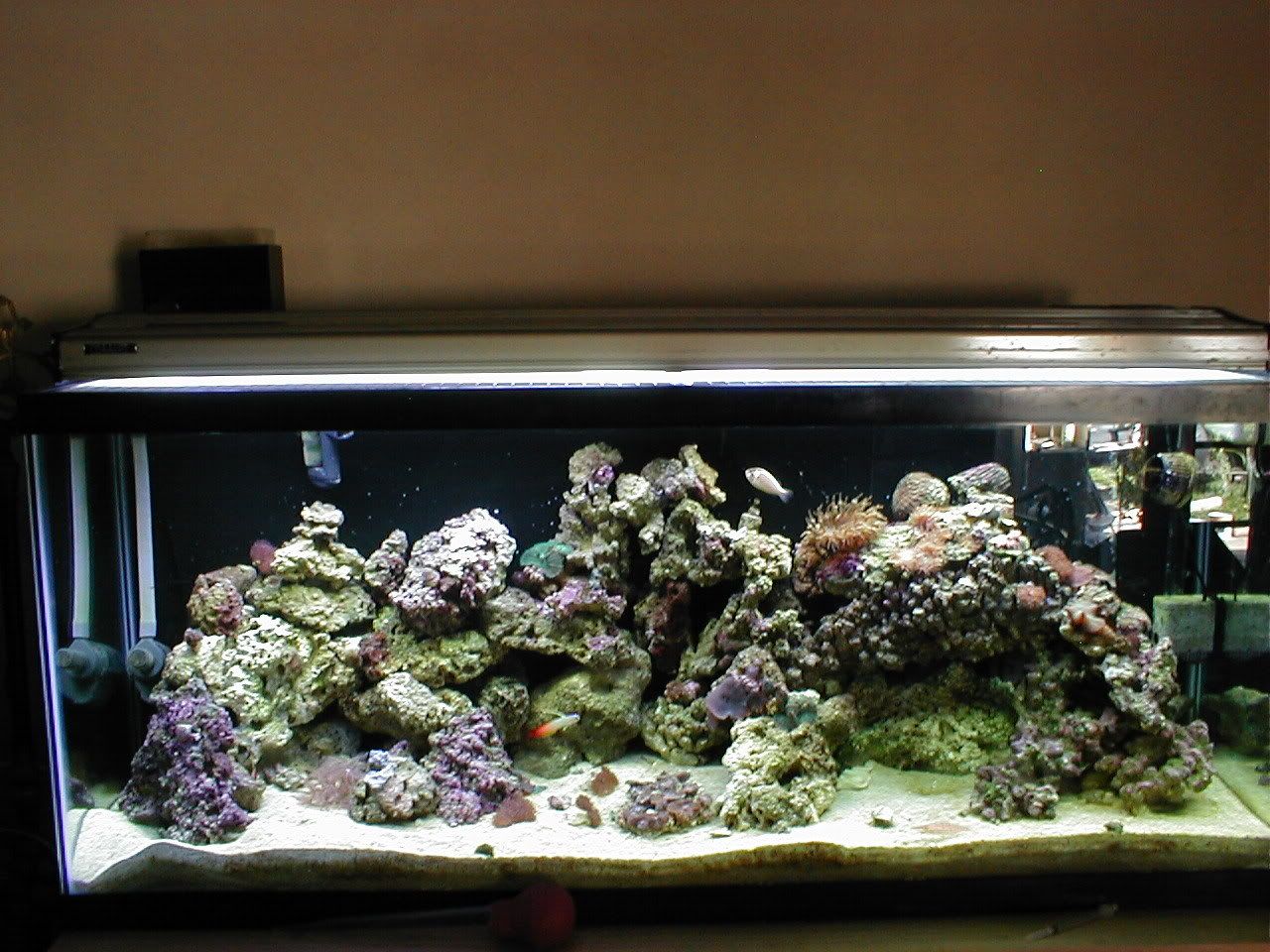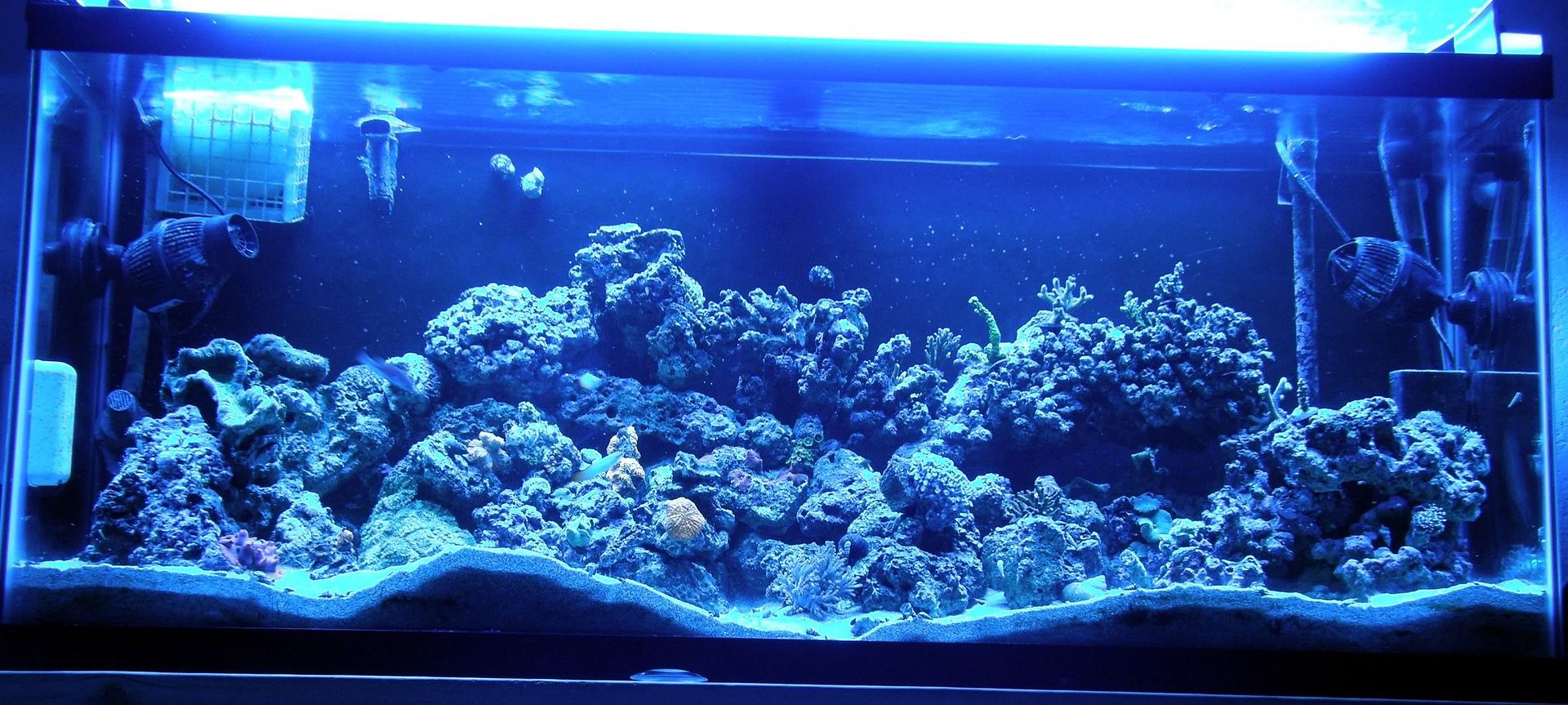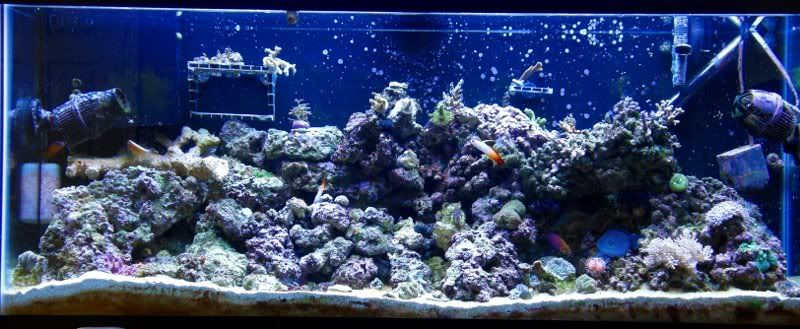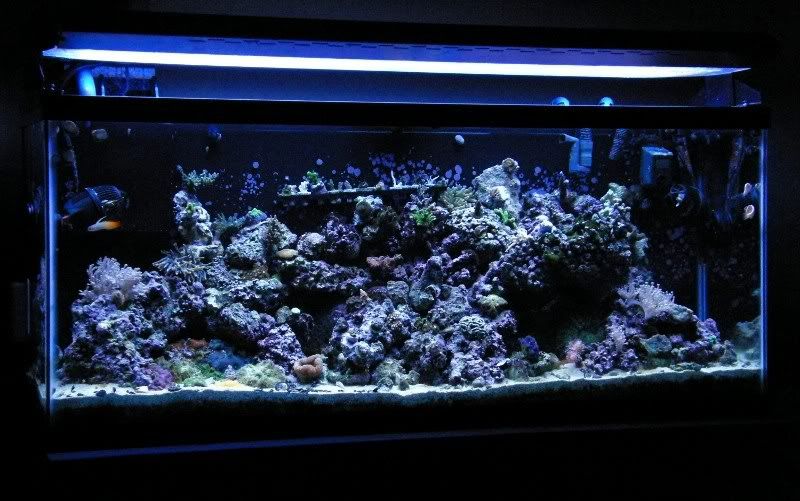 Edited by Kraylen, 17 August 2009 - 04:05 PM.