Well a few of you have seen the Versa and in order to get it moved into the house the Fusion 20 needs to come down. Rather than move everything into tubs and lose who knows how much I just decided to put up a temporary tank in the garage. This way now I can pull the 20 out replace the carpet in the room and set up the Versa or maybe even go bigger
 who knows this hobby just sucks you and your wallet into the black abyss............anyway here is what I have.
40 breeder
29 gallon sump
24" ATI Powermodule
Curve 5 skimmer
DC 3000 return
Off to the pics
 who doesn't like pics
Just a simple 2x3 stand of course I had to sand and clear coat it...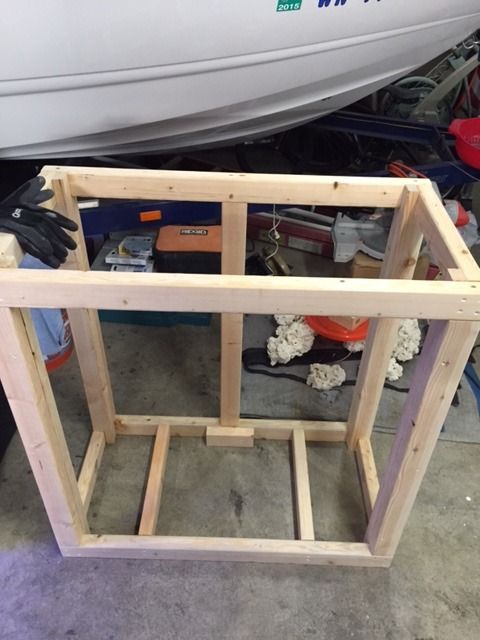 Ready to fill......just a simple sump with a bubble trap.
Have to show the ashtray overflow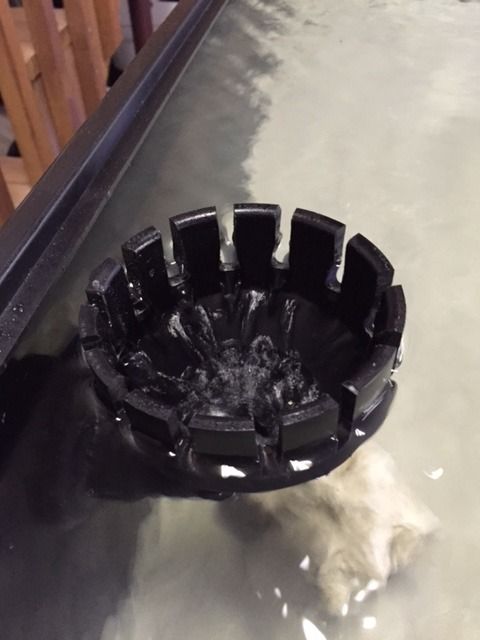 Cycled and a few inhabitants.....
Will have to get a pic but there is actually a weed in there