Hey all, wanted to post a thread for my new and first saltwater set up. I would love to hear any suggestions/comments on anything related as I am new to the hobby and need the insight.

Equipment:
Eheim Aquastyle 9gal
supplied corner filter
supplied PowerLED light with 81 interconnected diodes 1200-1300 LUX at 6000-7500K.
Hydor Koralia nano movement and circulation pump FLOW RATE-240GPH
Deep Blue 50Watt heat stik
In Tank:
Real Reef rock
6 hermits
4 snails
green mushroom coral frag
green zoanthid coral frag
1 green "pod" coral. not sure of the name
1 inch or so Live sand nature's ocean big grain
First question: The last pic shows a wooden shelf I have measuring about 9 1/2 inches from the lid of the tank. For the following reasons, I want to replace the supplied light:

1) Looks. I want white and blue LED's to light up the colors of the corals
2) I have been told the supplied light from Eheim is not ideal for growing coral, I need something stronger
3) I want to keep the rimless tank clean, and suspend or mount the new fixture to the bottom of the shelf above the tank.
4) I am upgrading to a larger tank eventually and want something I can use on that tank. (I know I will have to add more when the time comes)

Recommendations on a good unit? I have been looking at the Aqua Illumination Nano, Ecotech marine Radion, etc.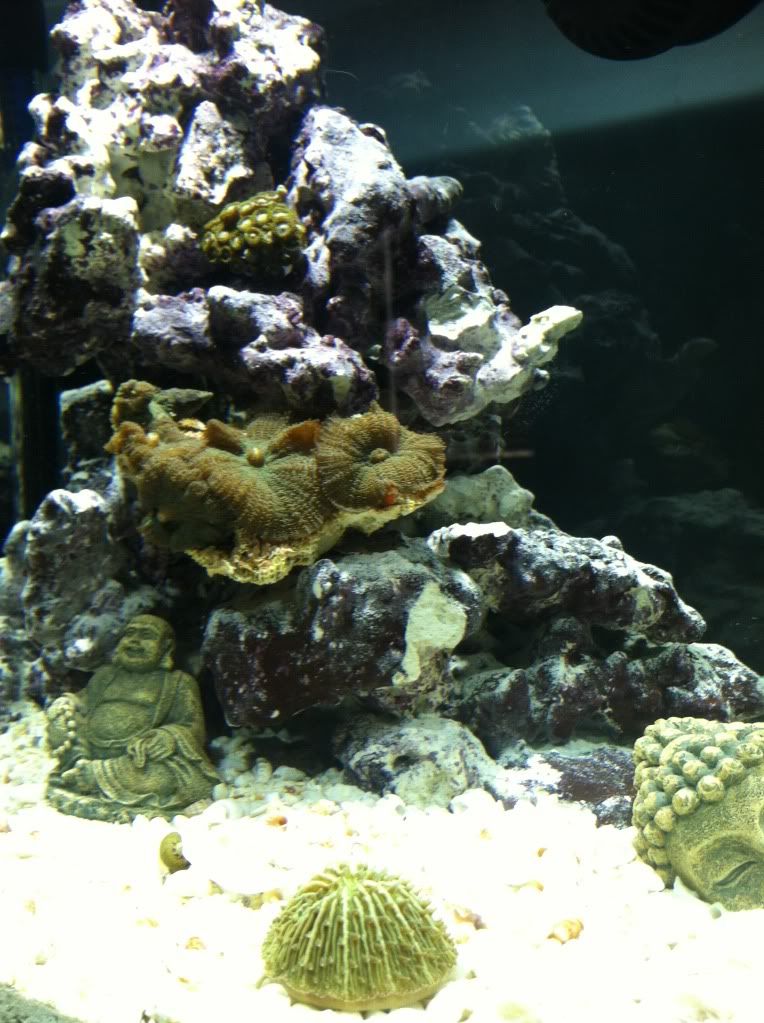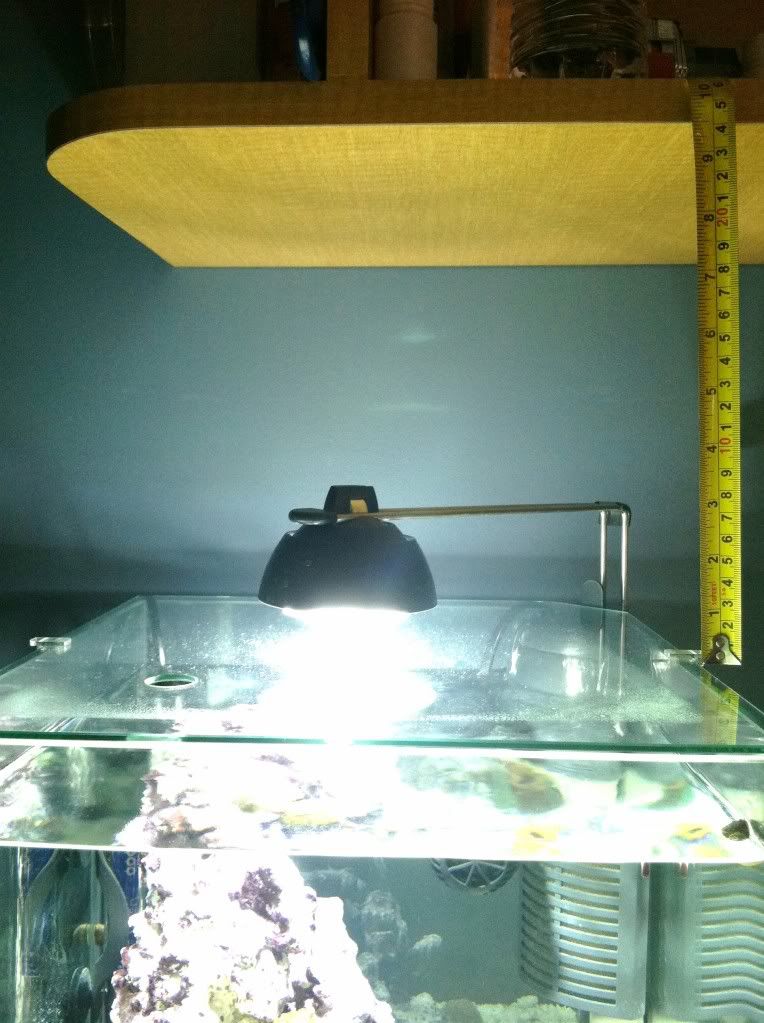 Thanks guys, I enjoy this forum and I will continue to give back and contribute in any way I can as I learn and grow with this fun new hobby.