Ok folks, here we go! I just got the pico contest entry tank up and running!

This is going to be a pest tank filled with everything you hope to never have in your main display tank. I will be calling on many of the local reefers and local fish stores to donate pests to this worthy cause. No livestock will be purchased for this tank. It will be stocked 100% by local donations.

The Gear:



Tank: Fluval Spec 2 gallon
Pump: Mini-Jet 404, rear cover removed and lower half of front cover cut off for clearance.
Heater: Hydor Theo 25 watt
Filtration: Planning to run Chemi-pure in the rear chamber with filter floss and about 2 lbs of infested live rock.
Lighting: BoostLED par 30 bulb on a swing-arm desk lamp.

Substrate: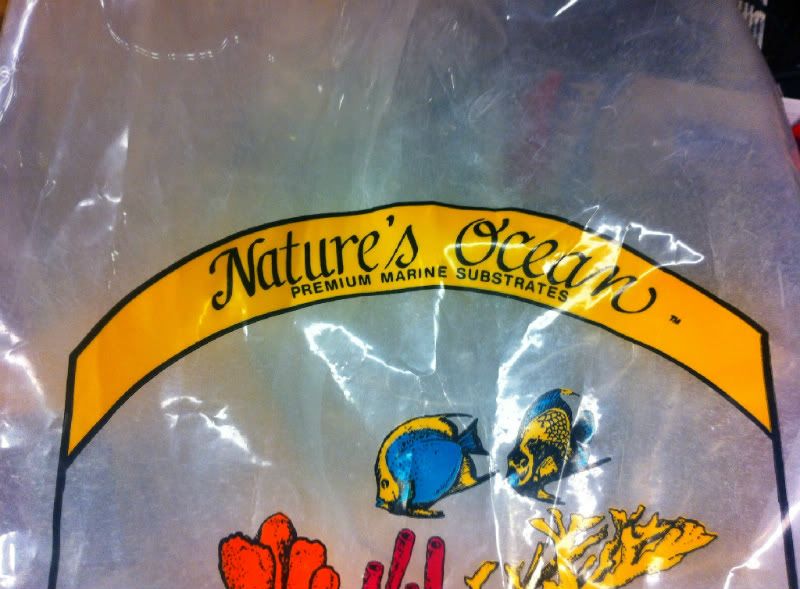 Nature's Ocean Premium Marine Substrate, Medium-Coarse.

Modifications:


I plugged off the lower orifice in the filter compartment with epoxy to force all of the flow through the filtration media.



Mini-Jet 404 pump installed with the rear cover removed and the bottom half of the front cover cut off. The top half of the cover was retained to insure that the pump inlet remains as far away from the glass as possible.

Assembly:


Substrate and water installed.



Rear chamber with filter floss and heater. No chemical filtration during the cycle.



All set up and running. Lights off for the initial cycling of the tank. I did put in a cap full of Niteout bacteria in the tank to help speed up the cycle. It shouldn't take long.

Once the water clears, I'll start working on the rockscape. My rock already contains some hitchhikers that are going to be part of the main display of the finished tank. Those include Aiptasia, brown majano anemones and some poop-brown palys and zoas. There are also several different kinds of nuisance algae that are there in small numbers. Hopefully they will grow out of control! I will be adding much more starting April 1st.

Stay Tuned!
Edited by Islandoftiki, 05 May 2013 - 10:22 PM.