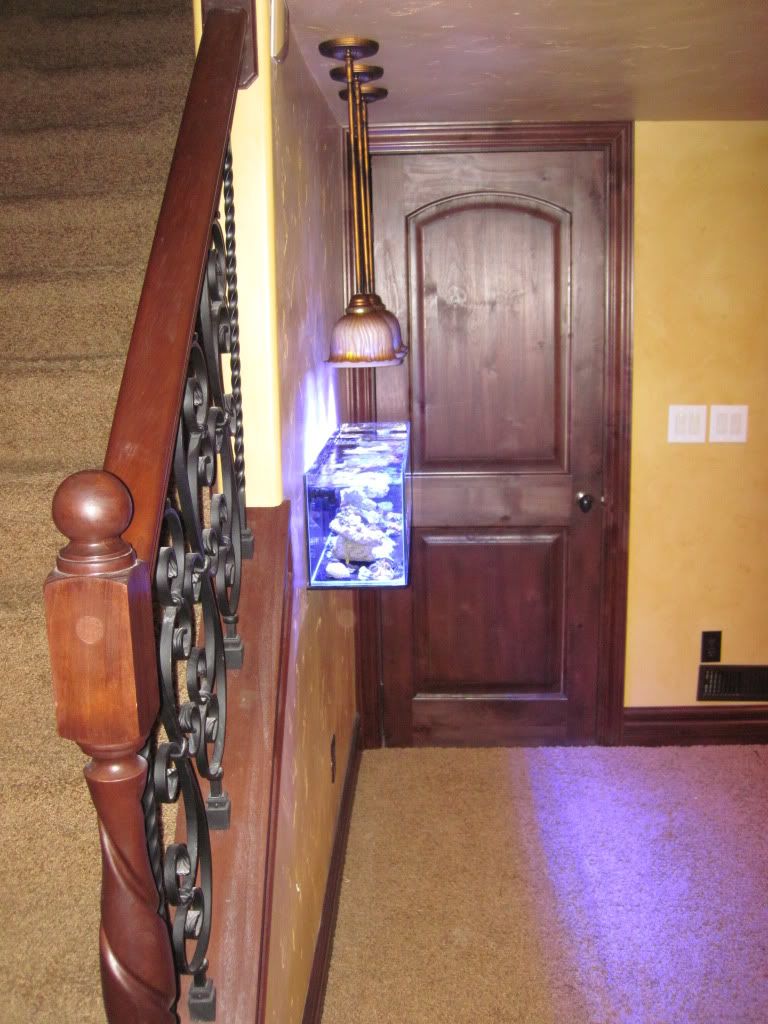 Equipment:
Tank- GLA 12 gallon rimless/ drilled with two 1/2"returns and a 1" drain. Overflow box is diy and is based on glass-holes design.
Eshopp RS 100 sump
Skimmer- Aqua-C Urchin
MP10
Maxi-Jet 1800 return pump
ATO- Tunze Osmolator
Milwakee PH monitor
BoostLED 4RB and 1CW
22gal totes for RO/DI and another for mixing salt.
Begining of Build Thread
I have/had a 215 in wall and seemed to lose interest over the last year. So I started selling everything off. I then decided I didn't want to be completely out. So I started searching for a nano and found a 12L for sale. Another local reefer mounted a nano on the wall awhile back and I always thought it was cool. So I picked up some iron plate and went to work. I just got the tank mounted tonight and fresh water running through it.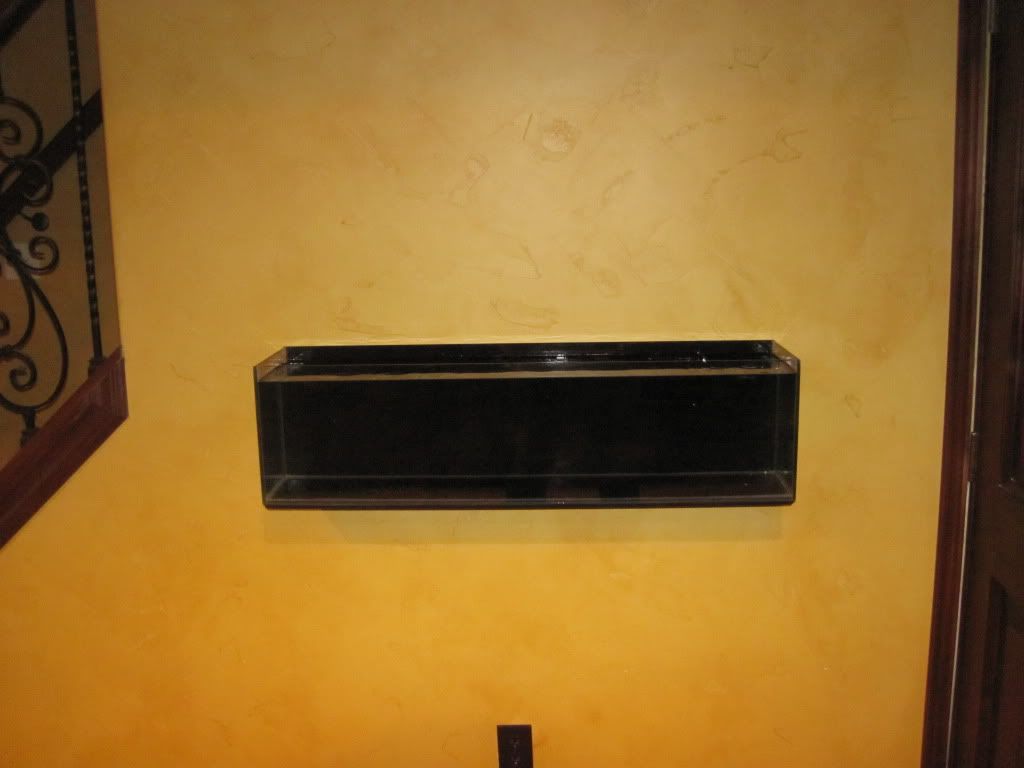 Heres the empty 215 with the new nano. The 215 is going away and getting turned into a bar.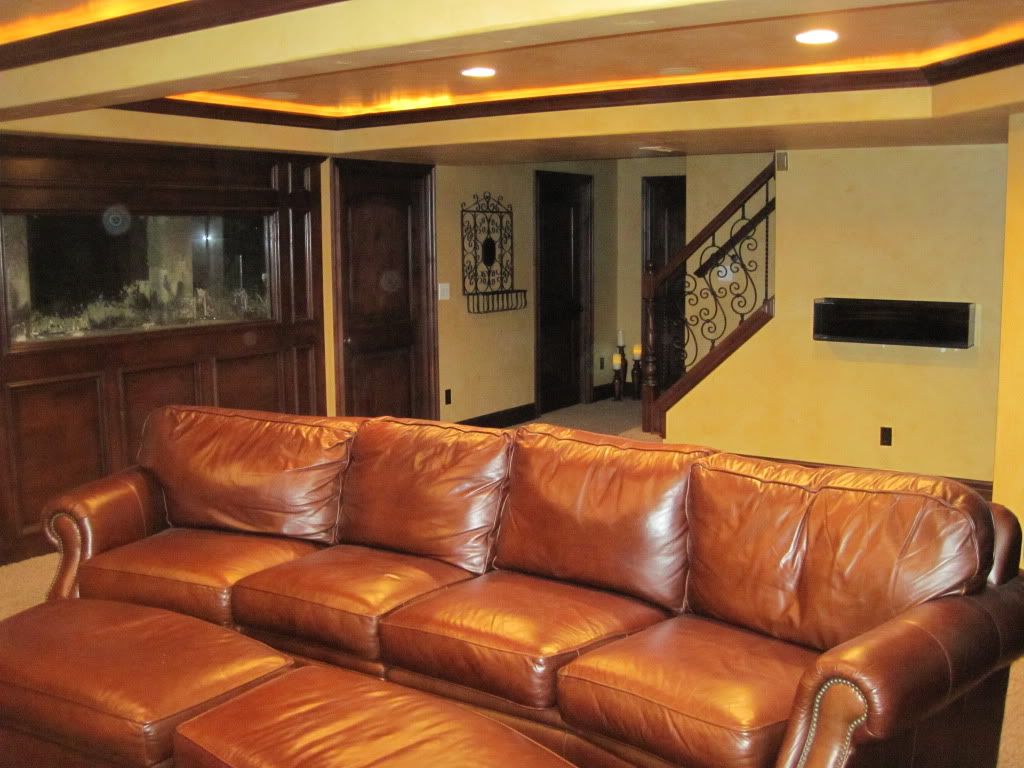 I have an Eshopp 100 sump, Aqua C skimmer,mp10 and I'm still deciding on lights. I want to do three pendants like this with some Boost leds but I'm not sure that will be enough. What do you think? I'm also going to miss running just the blue leds. I would probably be better served with a single hood design but I really want the pendants.
I'm not sure what I want to do for corals or fish yet. More details to come.
Edited by 68sting, 13 March 2012 - 06:57 PM.