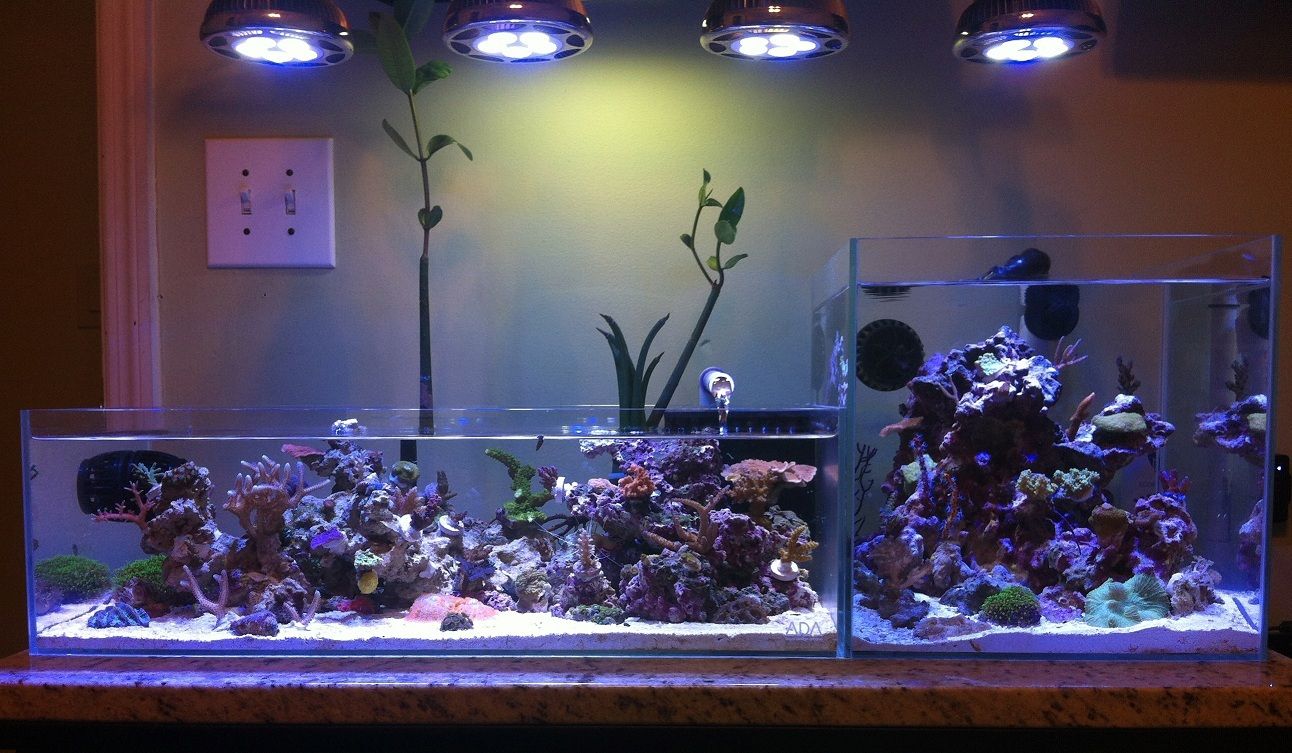 http://www.youtube.c...eature=youtu.be
SPECS:

Display Tanks:
Ada 60F 24" x 12" x 7"
Ada 30C 12" x 12x x 12"
Lighting:
4 Evil Par 38's [20k]
Rock:
Foamed waterfall [BRS rock]
Substrate:
1 inch of fine sand
Filtration:
20 Gallon Custom Sump (24 x 12 x 17)
Circulation:
EcoTech MP10W Vortech [shallow]
EcoTech MP10 [blue box, will upgrade soon.
[b]Heating: [/b]
Jager 150 watt heater
04-21-2011
Well, I'm at it again with two brand new ADA tanks and a new idea.
I picked up both an ADA 60-F & ADA 30-C
My idea is too place the two tanks side by side with a centralized sump underneath. The 60-f on the left and 30c on the right and form a waterfall.
I plan to have the water volume at around 25 Gallons between the 2 tanks/sump and additional refugium I will be adding.
Going to be a journey but i think its going to come out really nice with a little planning.
More updates to follow
Edited by jonny roks, 16 September 2012 - 11:25 AM.