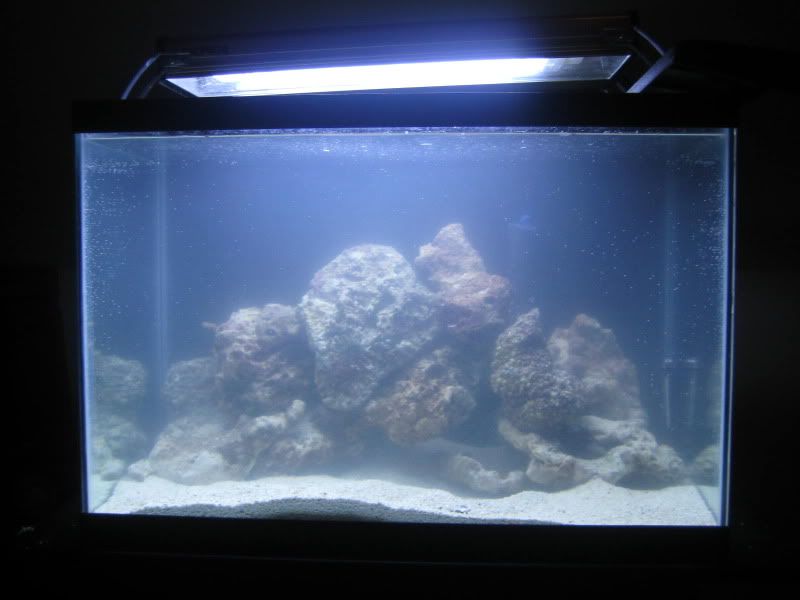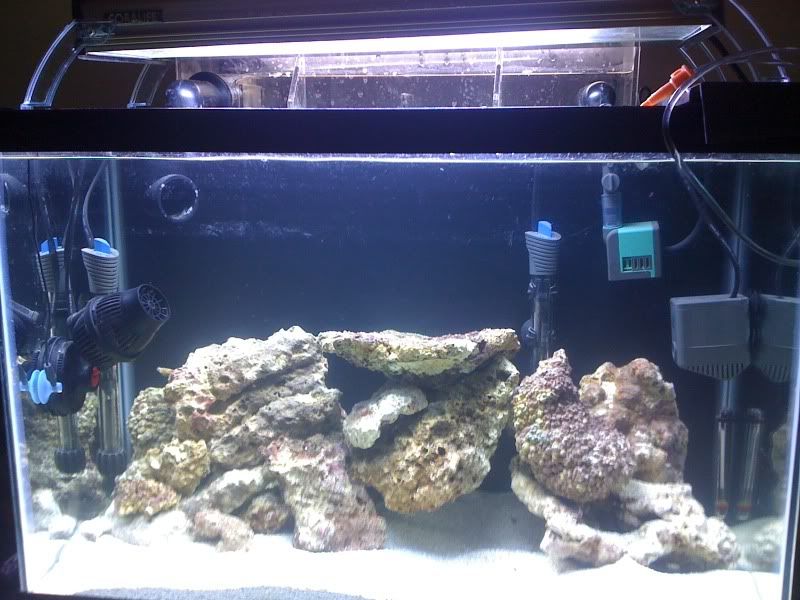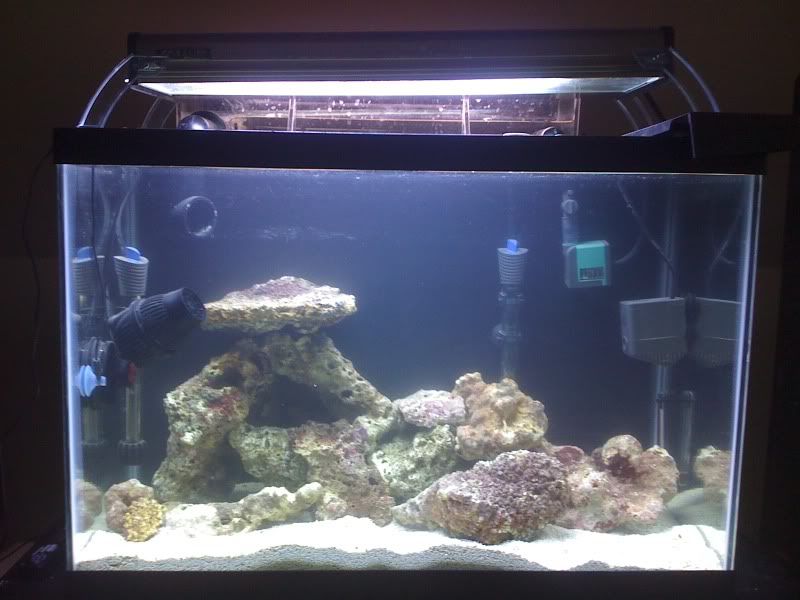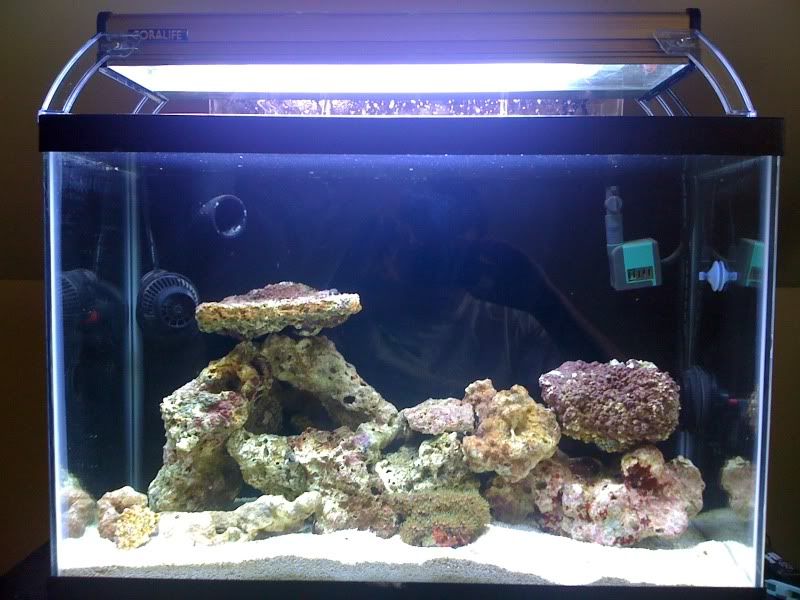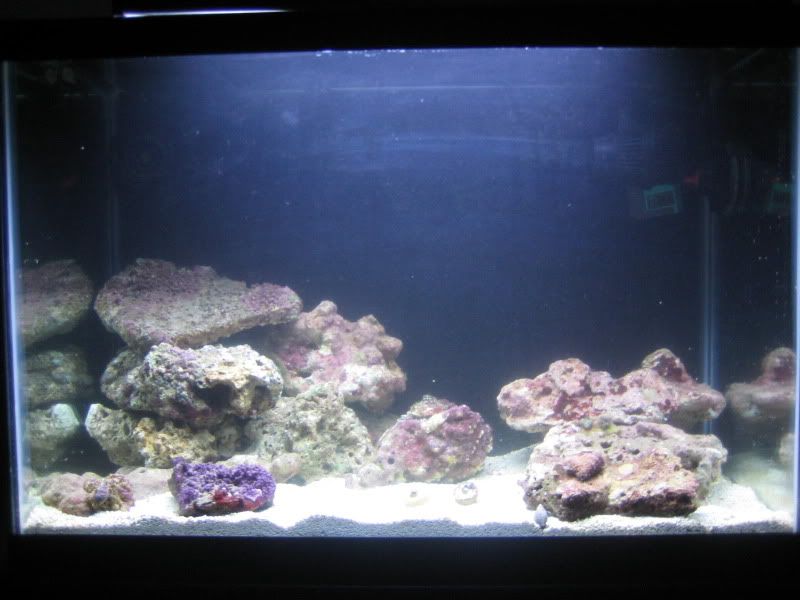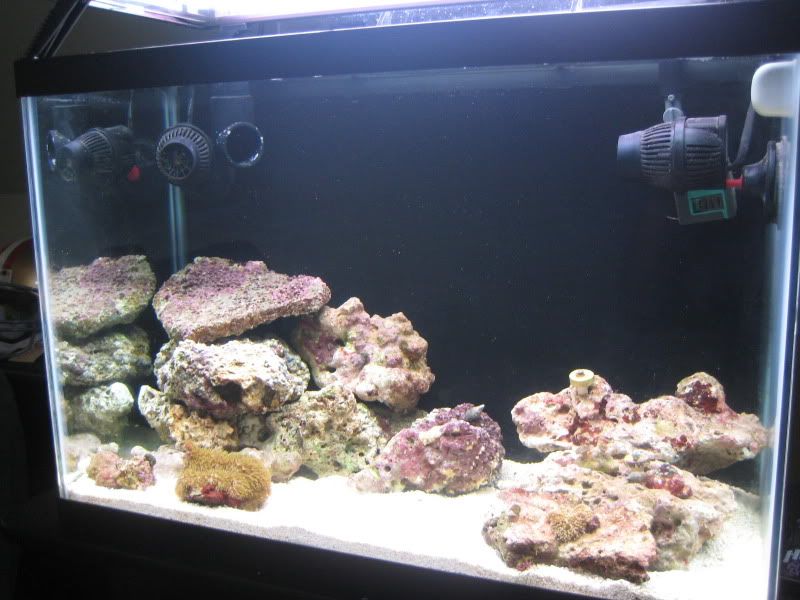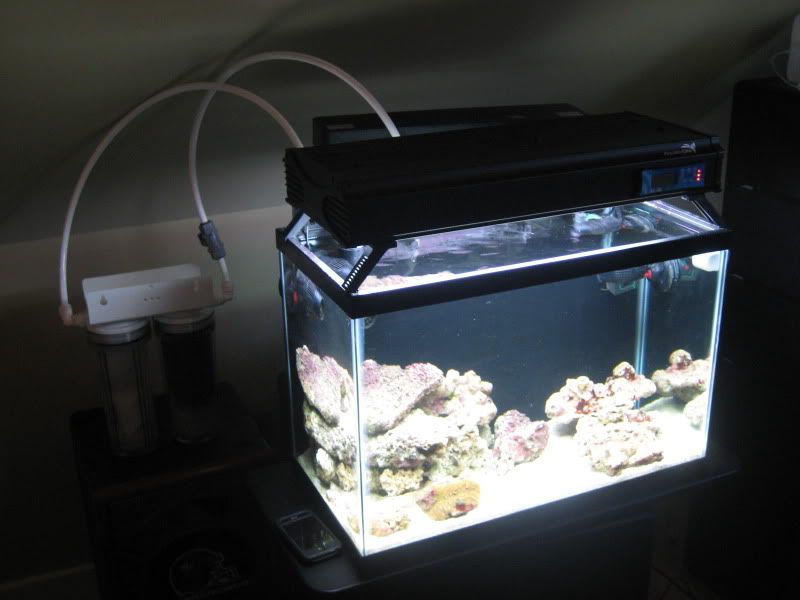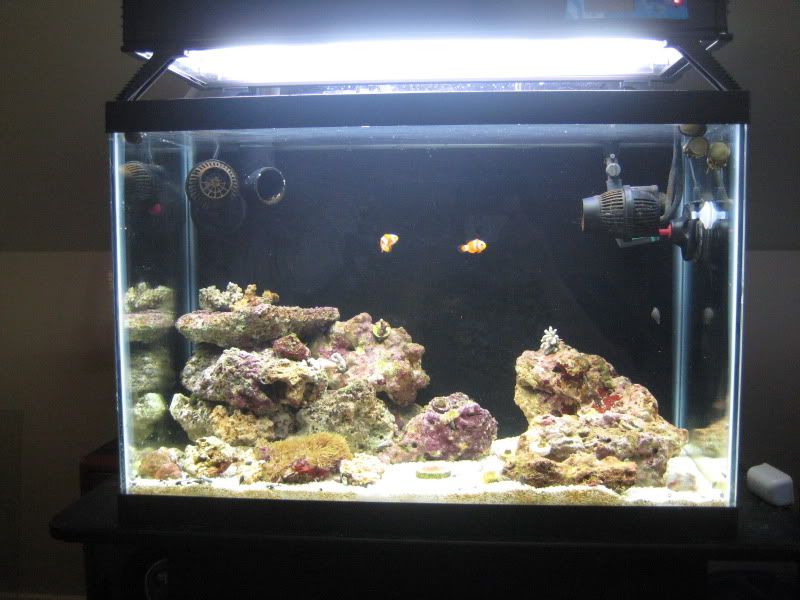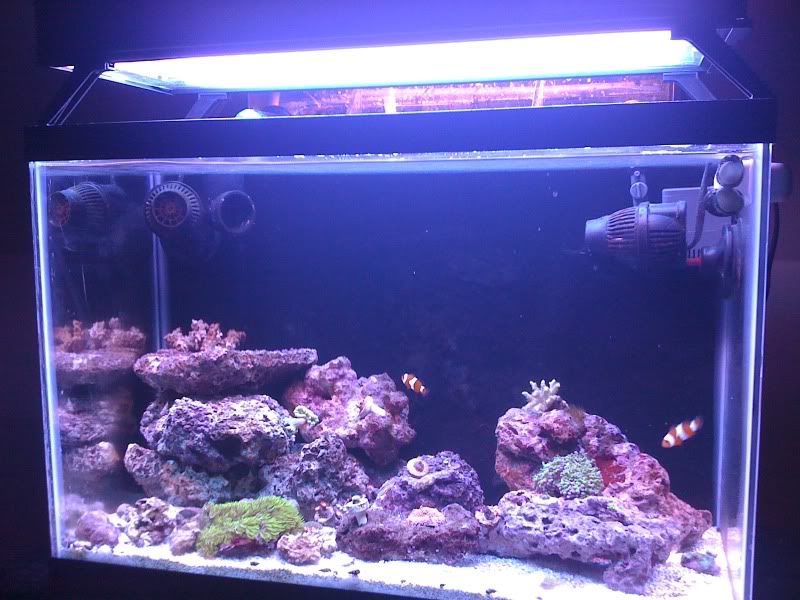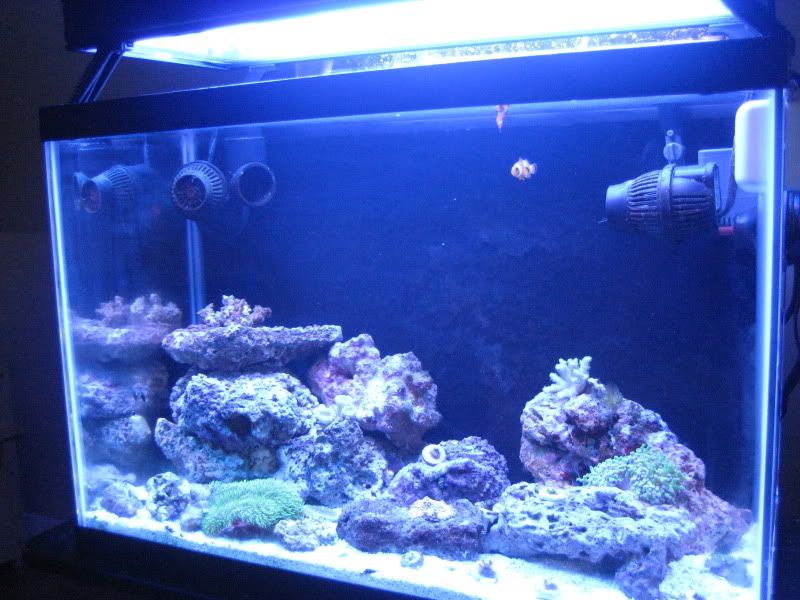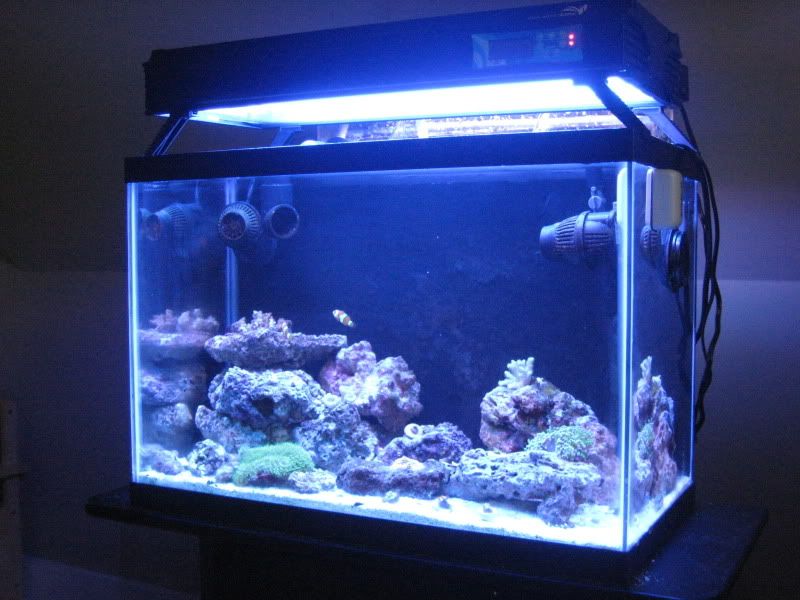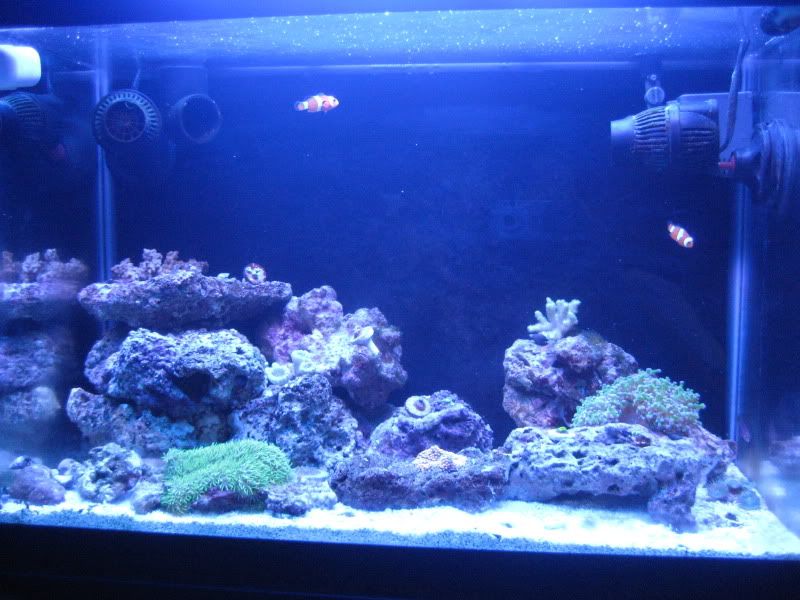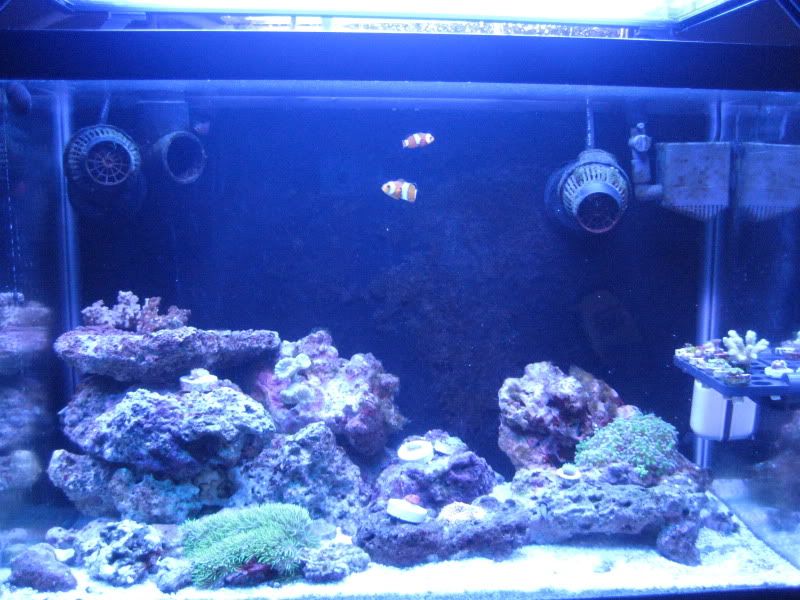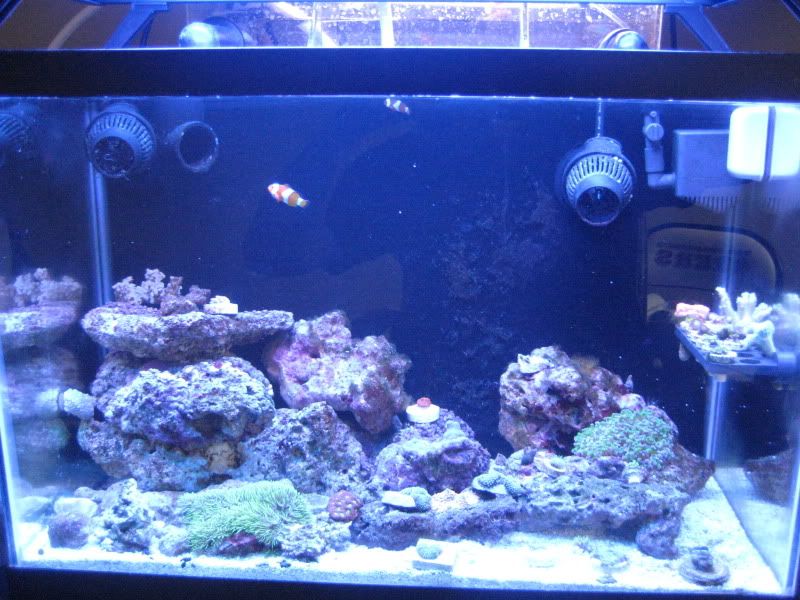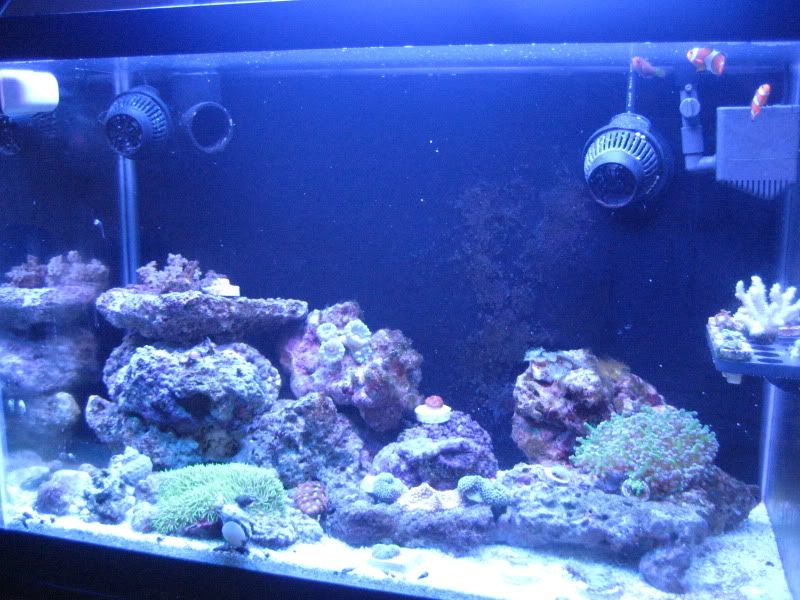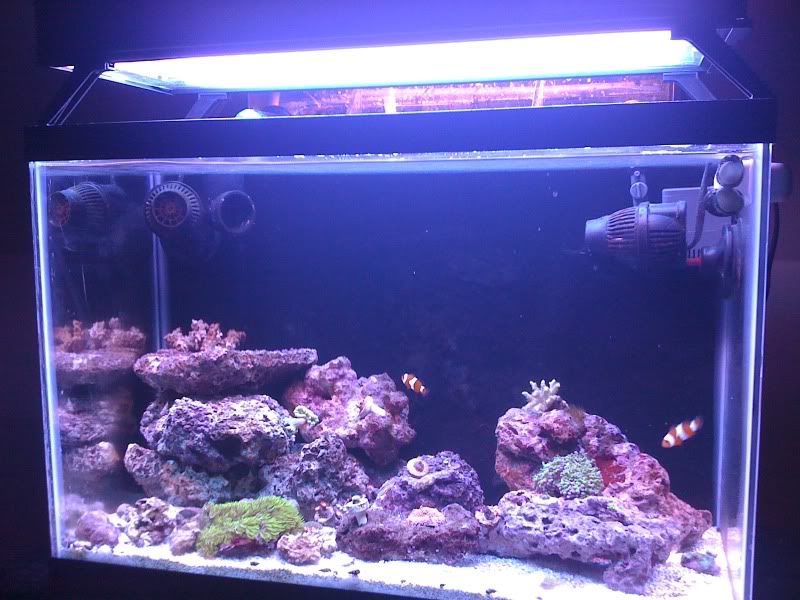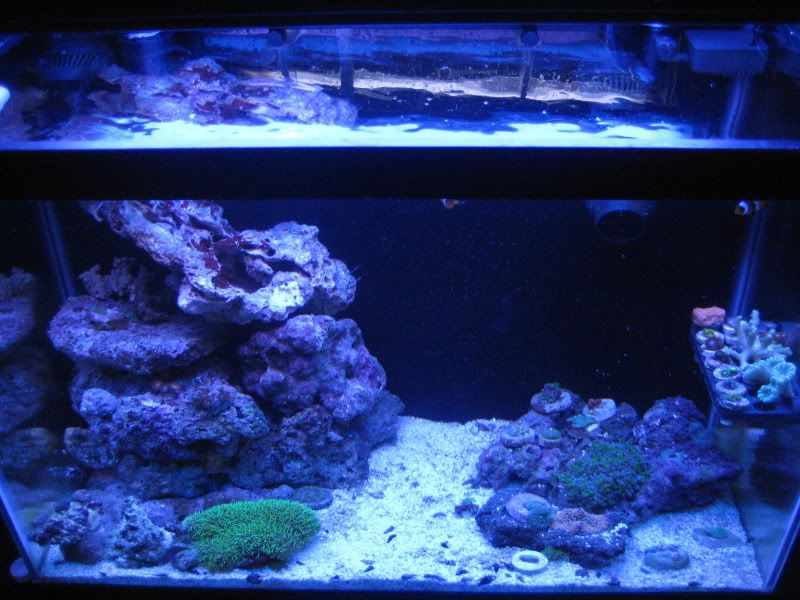 So glad to be back here and back into this hobby. It has absolutely obsessed my time. I've probably read a thousand threads since I've been back trying to get the hang of things.
7 years away and now it (kind of) feels like I never left. I had a 10 gallon nano that ended up cracking and I had to give away everything I had before it died.
Well I just bought a 20 gallon high w/ stand off of CL and I am very happy.
I've ordered a new bulb for my Coralife Quad 96w 50/50 hood and a new light for my Aquafuge2 Refugium.
I've ordered a Koralia 1 Pump and a Rio 400 (for the aquafuge)
I've ordered 25 pounds of Premium Cured LR from AquariumArts.com
Tomorrow I'm going to the LFS to get Salt, Test Kits, a heater, and some RO/DI water.
I'm looking into the RKL too but still don't have a good enough grasp on exactly what it does and what I need with it.
Here are the pictures of the tank that I just brought home tonight with my dirty AF2 on the back. Gonna clean them both out tomorrow.
What I would love to have in this tank in some combination:
Fish/Shrimp/CUC
Shrimp (either cleaner or Pistol or both, the pistol to pair with some kind of Goby)
Goby
Percula Clown
6 Line Wrasse
Don't have any preference for the CUC
Corals
I'm very open to corals and need to do more research but I like:
Corals that wave in the water, the ones that look like grass. (Not sure what these are called, I think GSP)
Frogspawns
Bubble
Brain
Plate
Green Star Polyps
Toadstool Leather
Florida Ricordia
One thing I'm questioning what to do at this point is with the background.
1) I don't want to be able to see the Fuge through the back
2) I don't want light leaking from the fuge at night back through the tank.
I'm thinking of either taping a dark colored photopaper to the back or paying someone to cut a dark acrylic and gluing it on the back. I'm not really sure what to do.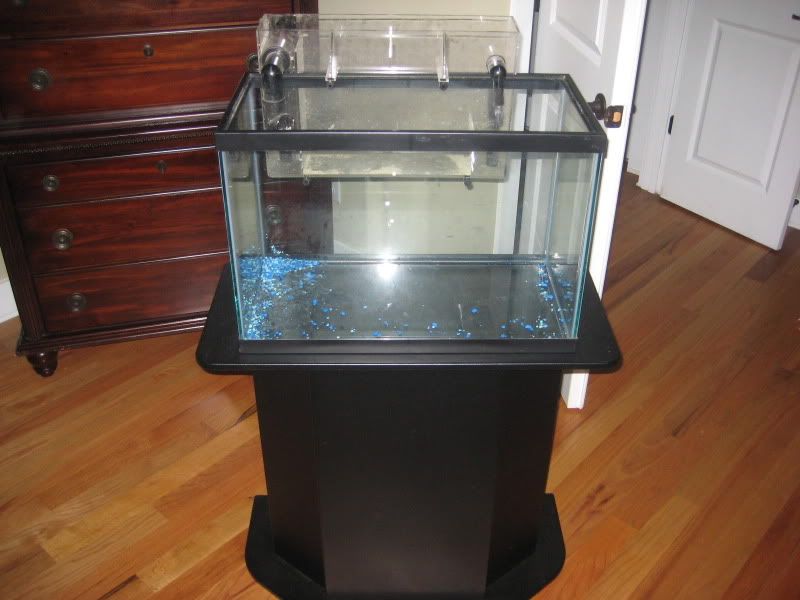 Edited by Billdemart, 27 October 2010 - 03:12 PM.