Red Goniopora, my favorite coral ever!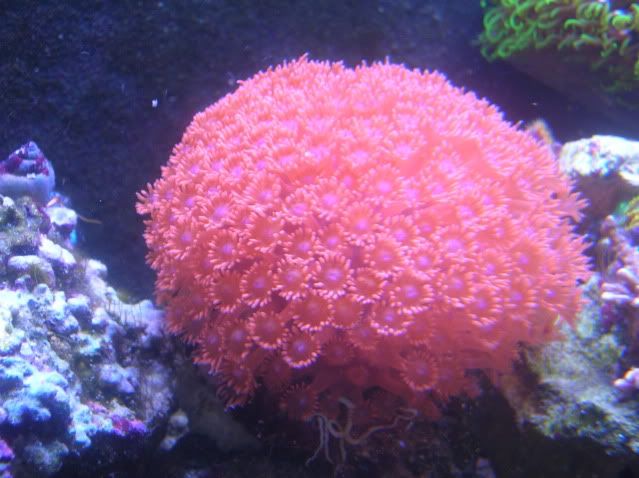 Frogspawn/hammer morph thingy-- Hydnophora on the left. Frogspawn on the right is pissed off because of the Tech M I am overdosing the tank with to kill bryopsis.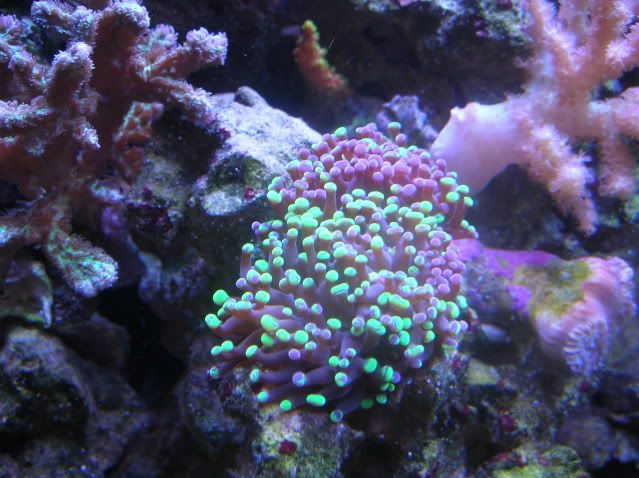 Bird's Nest, with GSP growing on an old mag-float on the back glass, pavona to the side.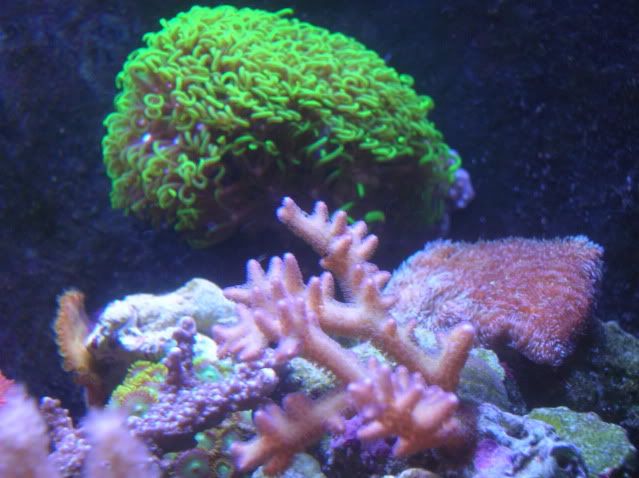 Torch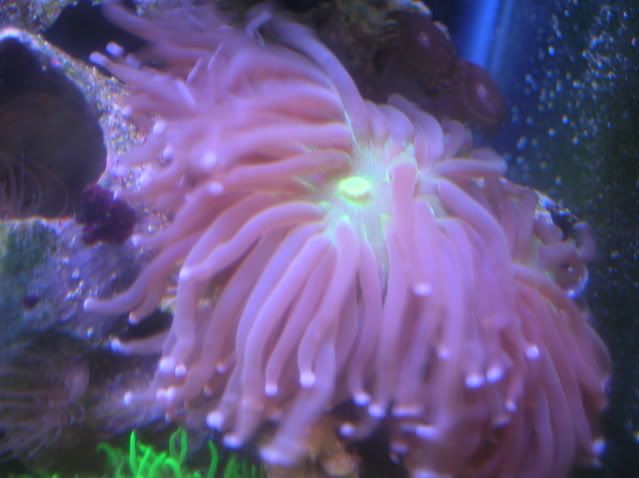 My dwarf lion hanging out near the GSP and torch.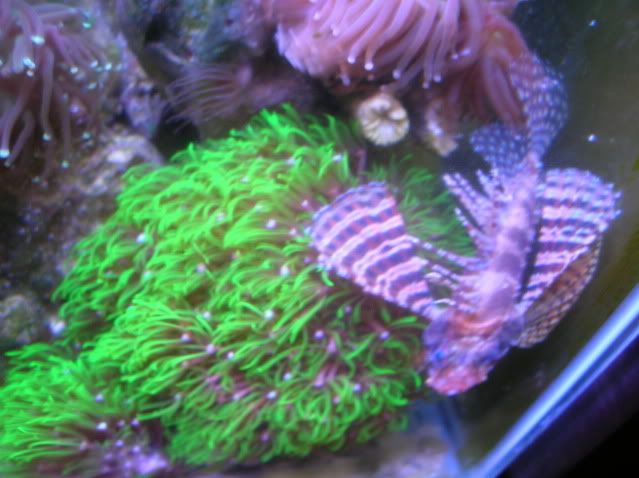 ORA Green Bird's Nest
Red something-or-other zoanthids, on an old magfloat on the back wall.
Duncan coral. This was ONE SMALL polyp a year ago! Now there are over 15 heads on this thing (half of them are very small).
And of course, a couple more pics of my fuzzy dwarf lion.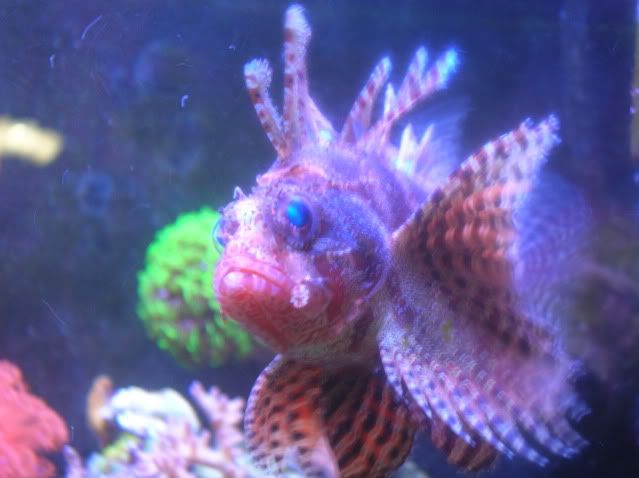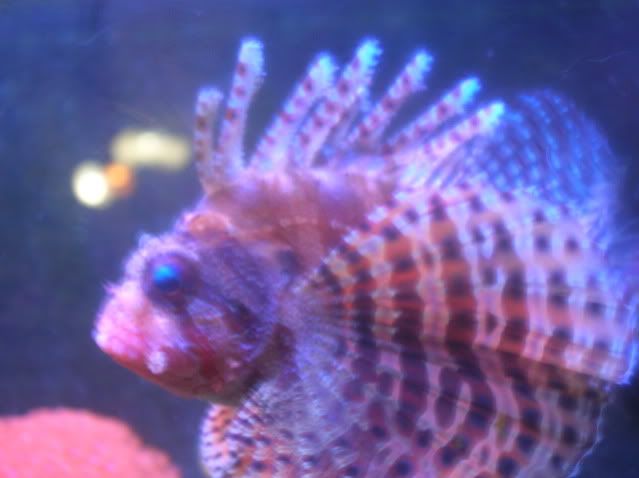 And a FTS from about a month ago. The patch of bryopsis in the center (near the ORA bird's nest) is not there anymore, the Tech M worked... but the stuff keeps coming back, a very tough battle!!!