Alright, the time has come.....drumroll please.................................I picked up my BC29 today and it is setup time!!!!!!!!!
All of my other supplies arrived yesterday including the following:
1 x Reef master test kit
2 x koralia 1
1 x jager 100w heater
1 x refractometer
2 x coralife digital thermometer
1 x 15lb bag of reef salt
1 x 20lb bag "live sand"
So, after stand construction and some fiddling around. It is officially born!!!!!
I will be checking salinity and adding my sand and my first rock tomorrow.
The rock is coming from a 2yr established tank.
If I have some hair algae, other misc algae....would you scrub it off first or just let it do it's thing?
What is this? A curious kittycat inquires:
The stand was easy as pie to put together.
Chilling in it's new location:
Looking sexy all filled with water: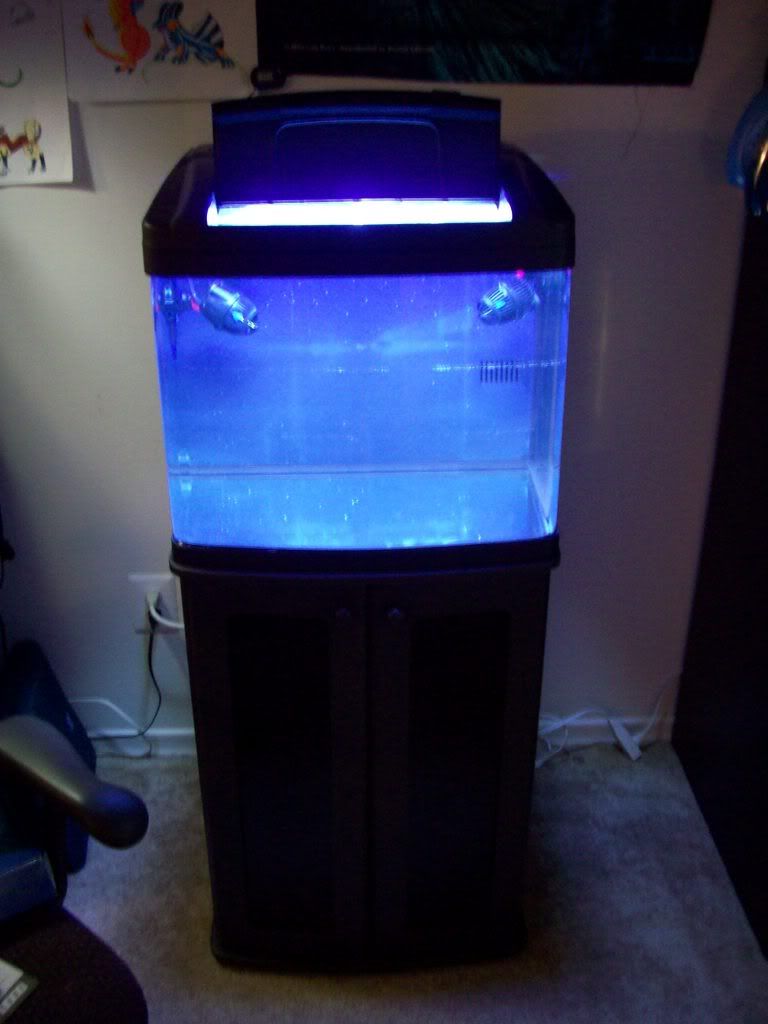 Salt added...mixing away:
Edited by The_Yellow_Pony, 13 April 2010 - 01:59 PM.