For the last six months I have been jumping from forum to forum gathering information, seeking advise, throwing out my two cents worth whenever I could, and probably ticked a few people off along the way. Well, here is your chance to get me back, or just let me know what you think.
My tank has been set up and cycled since early march. The main goal of this project was to have a tank that was totally self contained with all the vital features that I felt were necessary. I also wanted to keep the modifications as simple as possible.
Some of the mods include.
two pumps with rotating returns
surface skimmer
internal protein skimmer
iceprobe chiller
13 watt behind the rear glass fuge light.
122 watts total fluorescent lighting over main tank.
led and cold cathode moon lighting
t-5 actinics
I have read many posts lately about these types of modifications. I hope this thread will be helpful.
----------------------------------------------------------------------
Stoneys Nano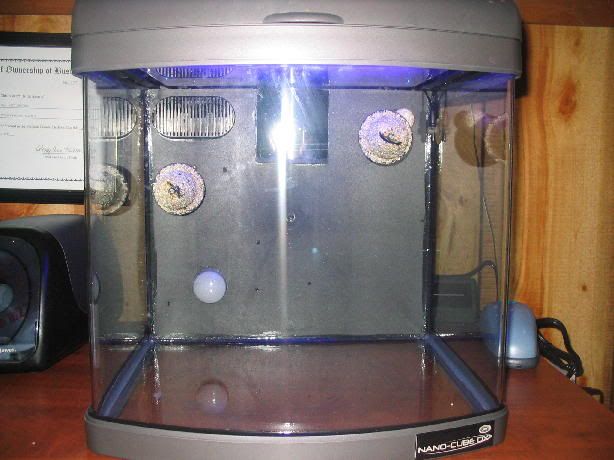 The return on the right is on a swing arm for ease of cleaning and to reduce splashing.
Protein skimmer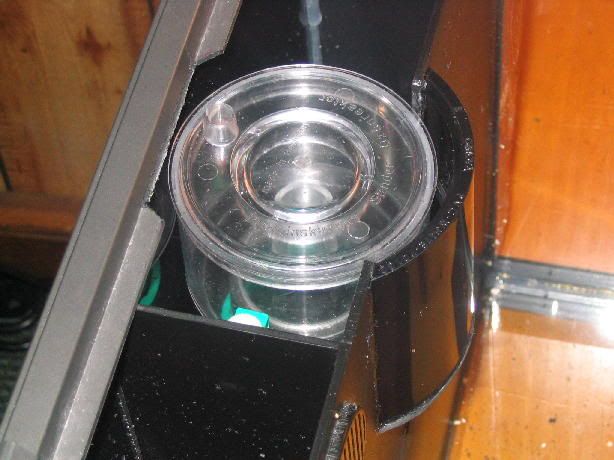 Chiller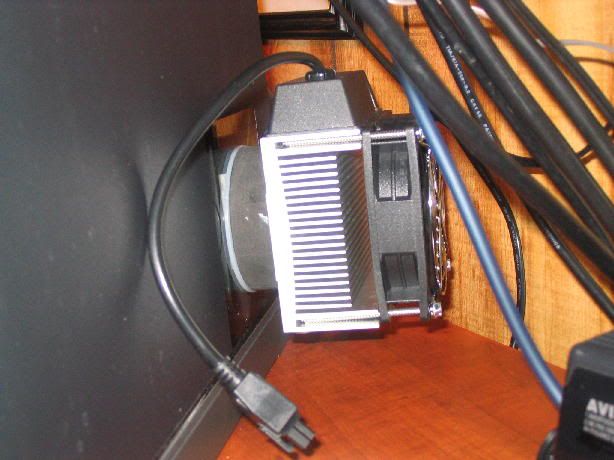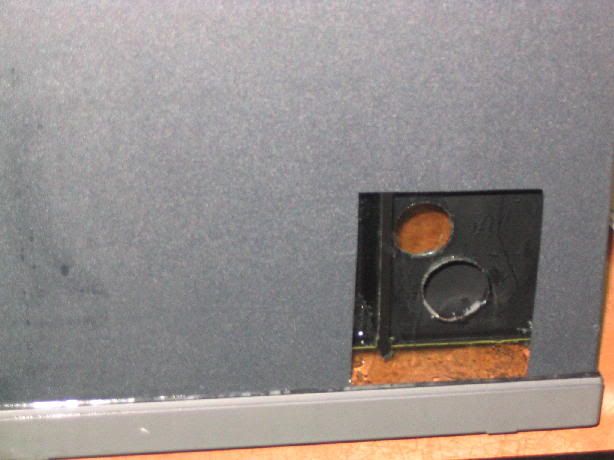 Surface skimming overflow.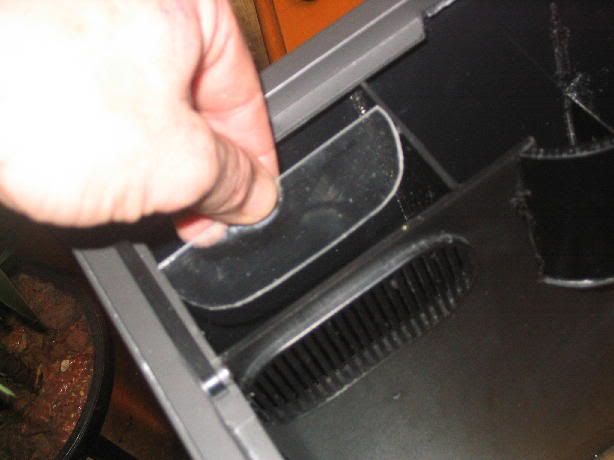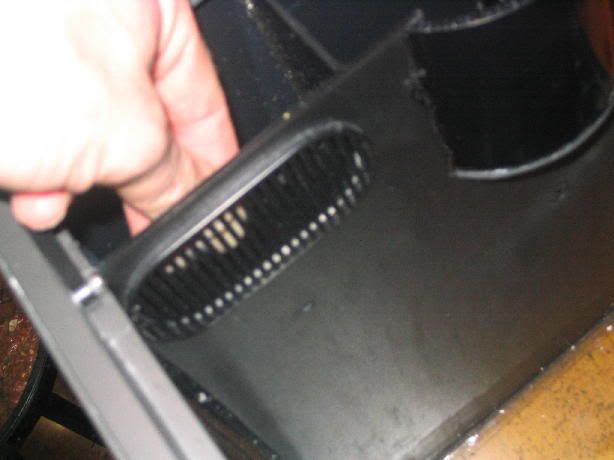 122 watts, LEDs and cold cathode.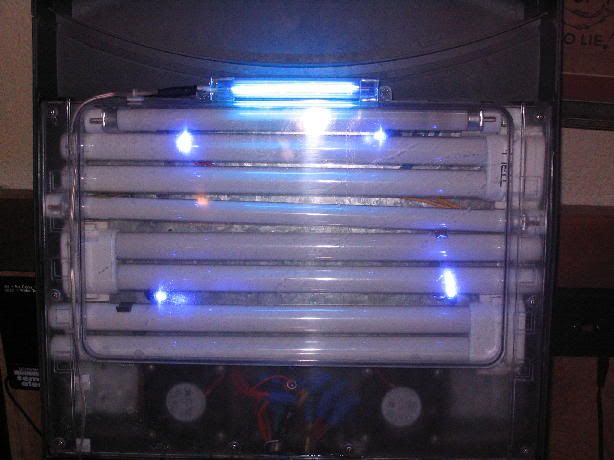 DYI rear glass fudg light.
Edited by stoney waters, 04 March 2006 - 06:10 PM.