Dear John @ reefcleaners.org,
Thank you very much for the snails. They are slow, easy to catch, and taste wonderful. I especially like the little ones, they are my favorite!
In my previous home I was neglected and not fed. But this new home has a plethora of food and shelter.
In addition, they make a great wall when pieced together correctly: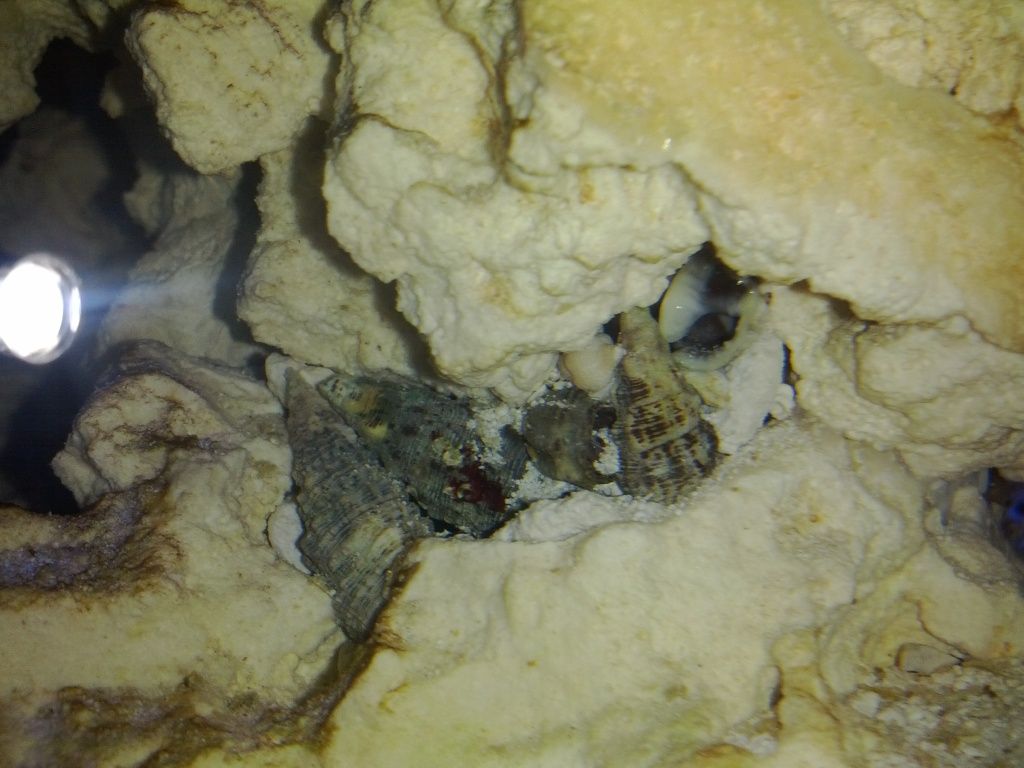 Sincerely,
Seymour the Mantis Shrimp