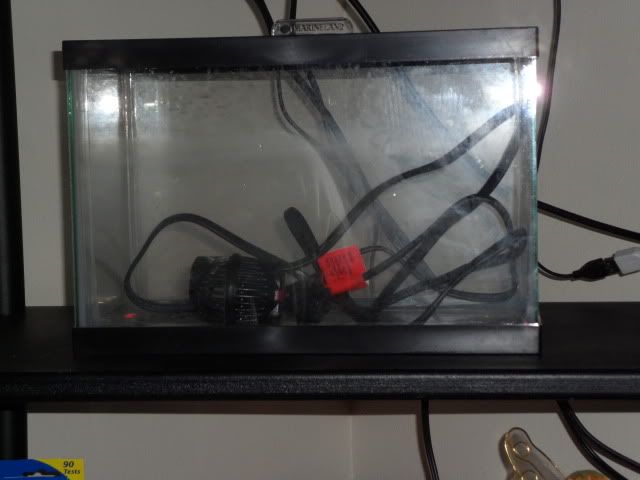 Alright...I'm gonna do it! Here's my entry. I picked up a 2.5 gallon tank at a garage sale this weekend for a whopping $3! I'm going to clean it up tonight and spray paint the back tomorrow and then fill it this weekend. I have the salt and the live sand but need to get the live rock. Maybe I'll fill the tank with water and live sand and then pick up the rock this weekend. I have a Koralia Nano 245 that I'm going to try in there. Hopefully there won't be too much flow. I have a light coming, hopefully it is enough, lol. And not sure what else I'm going to do with it yet.
Equipment
2.5 gallon tank - 12x6x8
Koralia Nano 240
UP AQUA LED lighting (good thing I have some time to see if its going to work out for me before we have to have our stuff finalized!!)
I'm thinking of doing a sexy shrimp tank...I've always wanted them. Alright...thats my start. Lets see how it goes!
Edited by coley54, 03 May 2012 - 06:20 AM.