I figure I'll start a build thread for a new aquarium I'm setting up.

Started this a few months ago. It's already been a bit epic. Bought it used at a good price from another local reefer here in Austin. I'm using vidarock ceramic features from cerameco in this. This was a really hard decision since I really like the creativity of scaping myself. I really like the idea of using completely sustainable rock in a tank. Even more so than fish, I don't want to contribute to any hardscape being taken from nature at this point.

First problem, the existing horizontal overflow was made of acrylic. Was doing my initial leak testing and noticed that the overflow was leaking. Gave it a slight pull (very slight) and the whole overflow ripped off the tank... Being a bit stubborn, I didn't want to drain and remove all the sand, so I fitted a new glass overflow vertically. Took some serious clamping and tape, but it's solid and doesn't leak.

Next hurdle was wanting to switch to a drilled return line so I could use locline. Again not wanting to drain and empty the tank, I drilled it vertically. Took a bit longer than I was expecting, but went smoothly. Decided to drill a second drain line as well just as a precaution. Went smooth as well, and was able to drill it much faster after gaining a bit of confidence with the first one.

So the specs:
Tank: 48 gallon ADA rimless starfire
Sump: ~15 gallon acrylic sump/fuge
Water flow: 2 Vortech Mp10's
Return: Eheim 2000+ compact pump
Substrate: 40# special grade reef sand
Lighting: Outer Orbit 250Mh + 4x24 T5HO

Here's the initial pictures: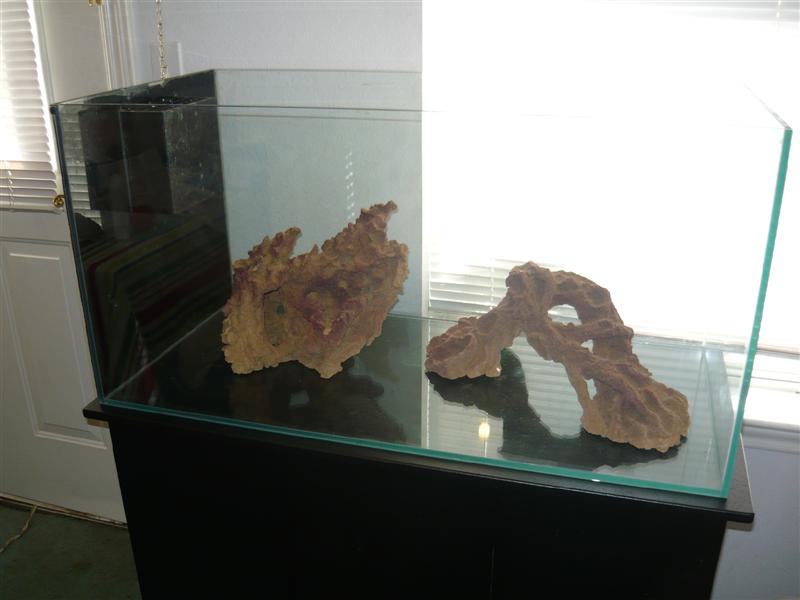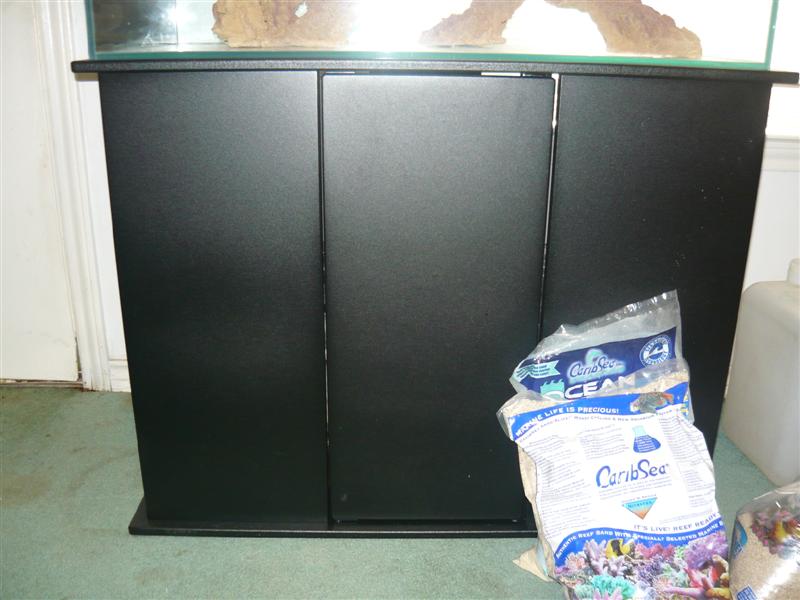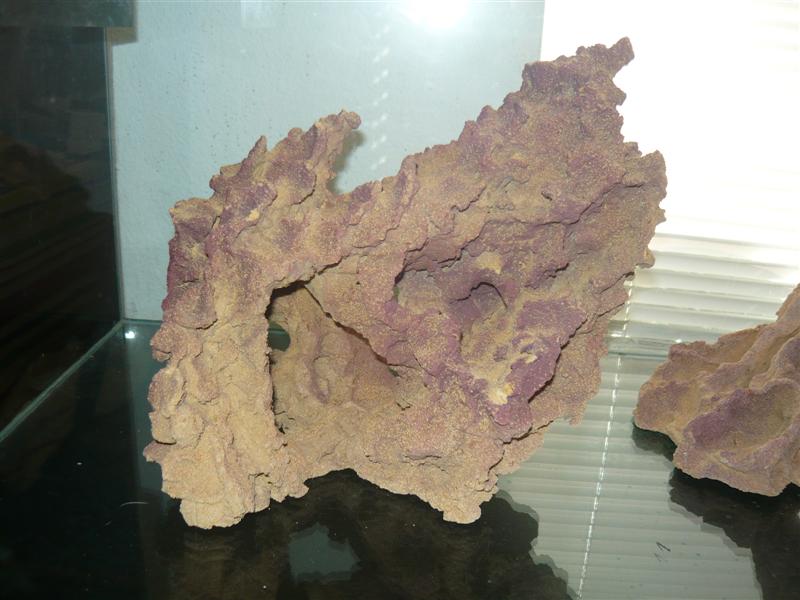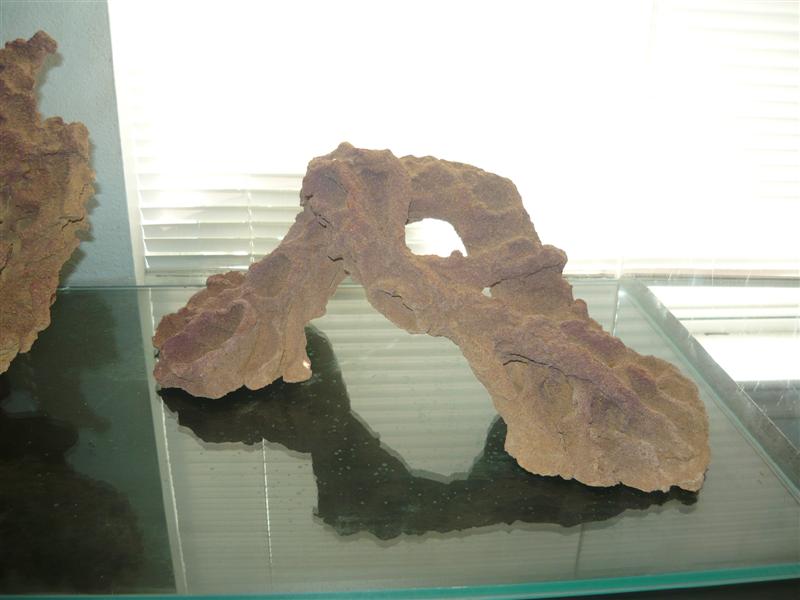 At the first half fill with sand: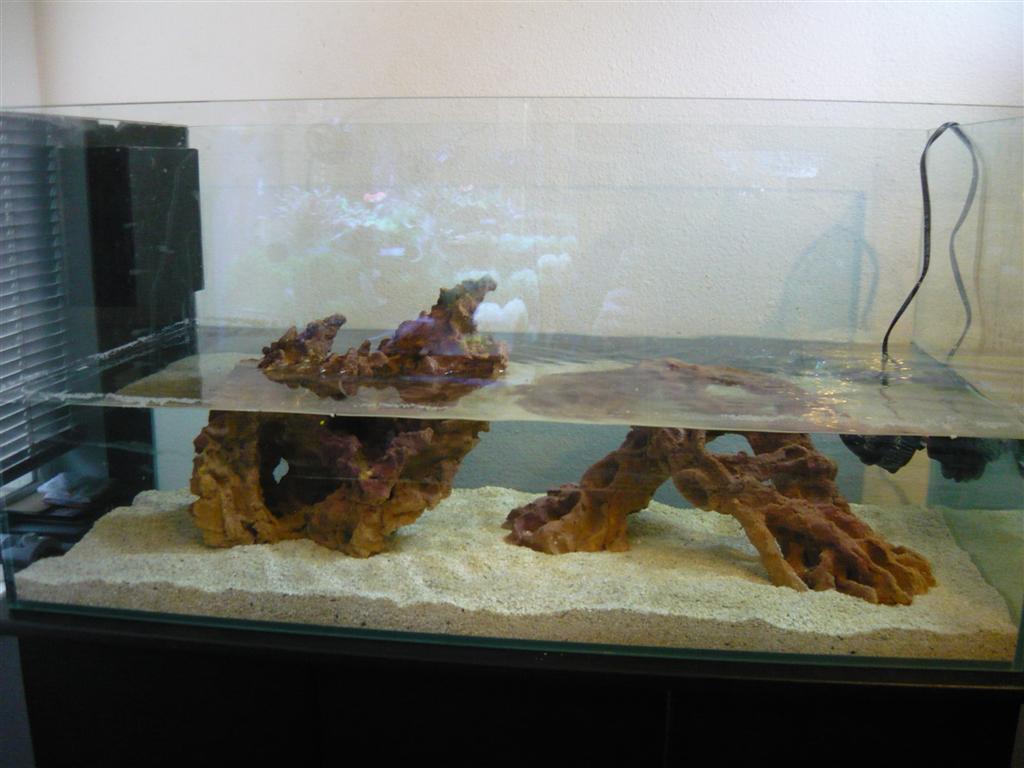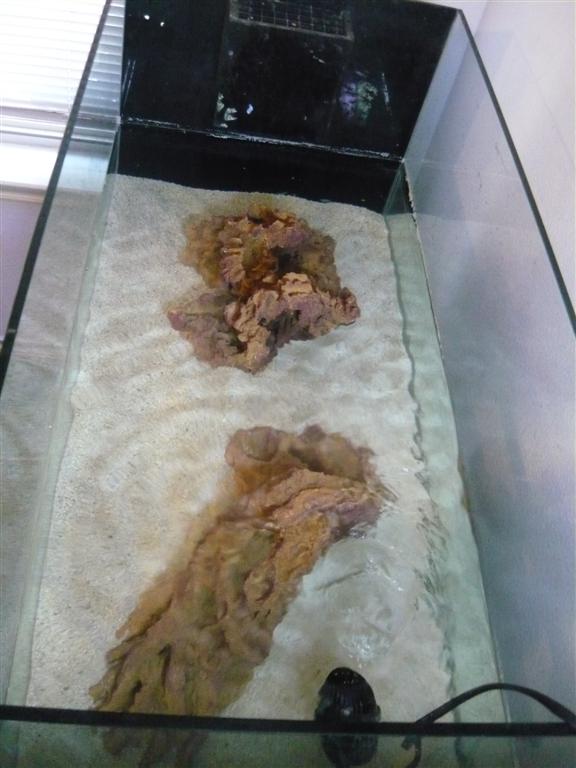 After redoing the overflow and drilling additional holes: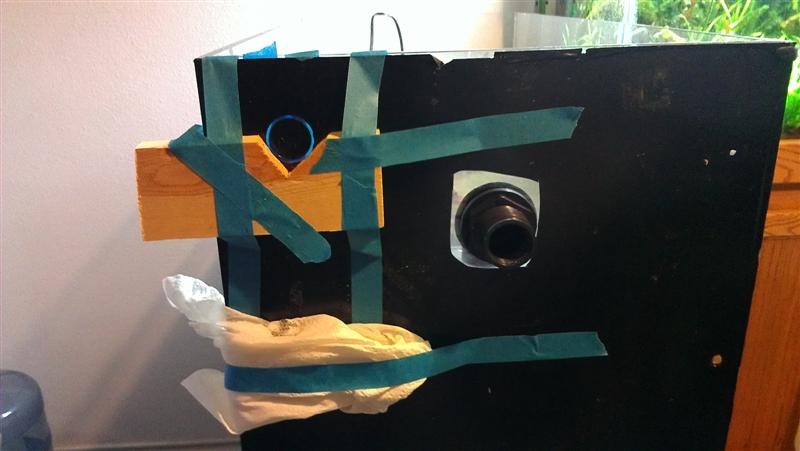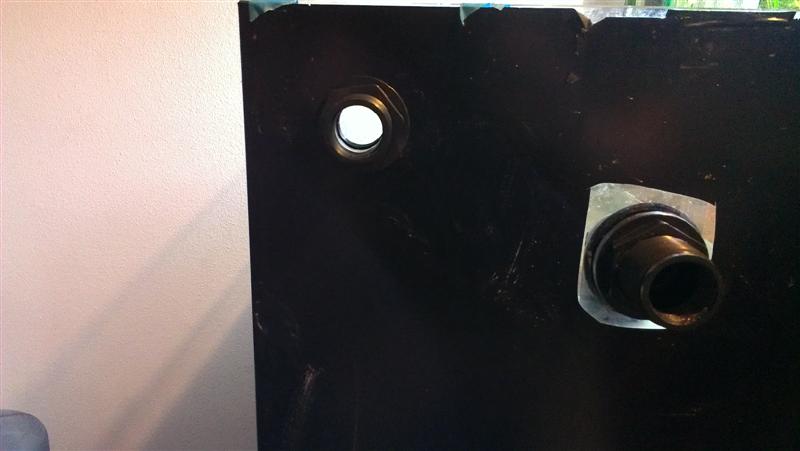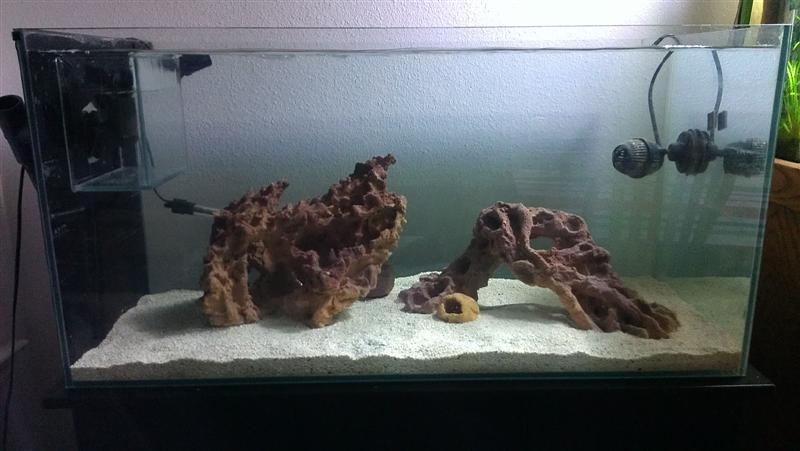 Should have the pump and temporary heater out in the next week. Tank is being seeded with existing rock from another display. Once it's stable, will start moving coral and livestock.