RETIRED
Equipment:
20 gallon long DT
20 high fuge REMOVED
eshoppes nano overflow box REMOVED
Rio 1100 return pump REMOVED
2 aqueon 500 powerheads
aqueon pro 150w heater
24 inch odyssea t5 quad fixture with digital timers
64w pc light fixture for the fuge REMOVED
DIY coke bottle skimmer
Aqueon hob power filter
Livestock:
Yellow tail blue damsel
False percula clown
Bangai cardinal
Yellow watchman goby
Blood red fire shrimp
4 turbo snails
4 jade hermit crabs
Corals:
GSP
Red mushrooms
Green implosion palys
Orange delight zoas
Radioactive dragons eyes zoas
Unkown zoas?
Unkown zoas?
Pulsing xenia
Kenya tree
Cabbage leather
Blue/green devils hand leather
Bubble coral
Green frogspawn
Maroon frogspawn
Candy cane
Red monti cap
Sorry the quality of these pics arent great. The only camera i have is my phone (galaxy s). But its funny to see how my photo skills evolved with this tank.
Most Recent FTS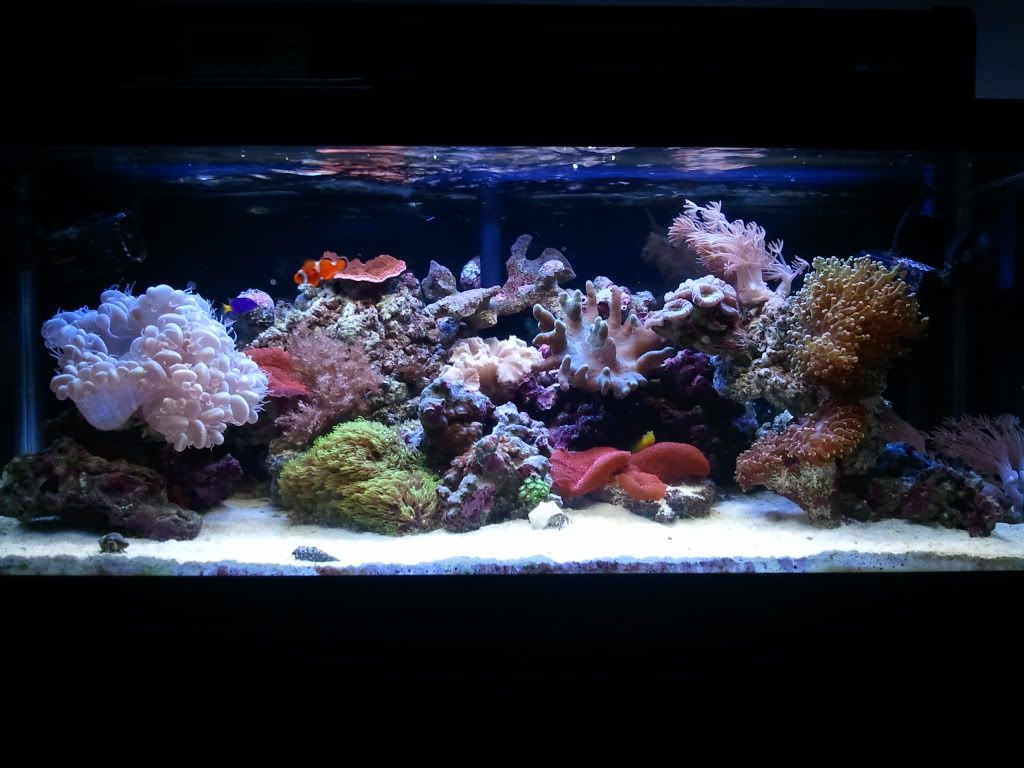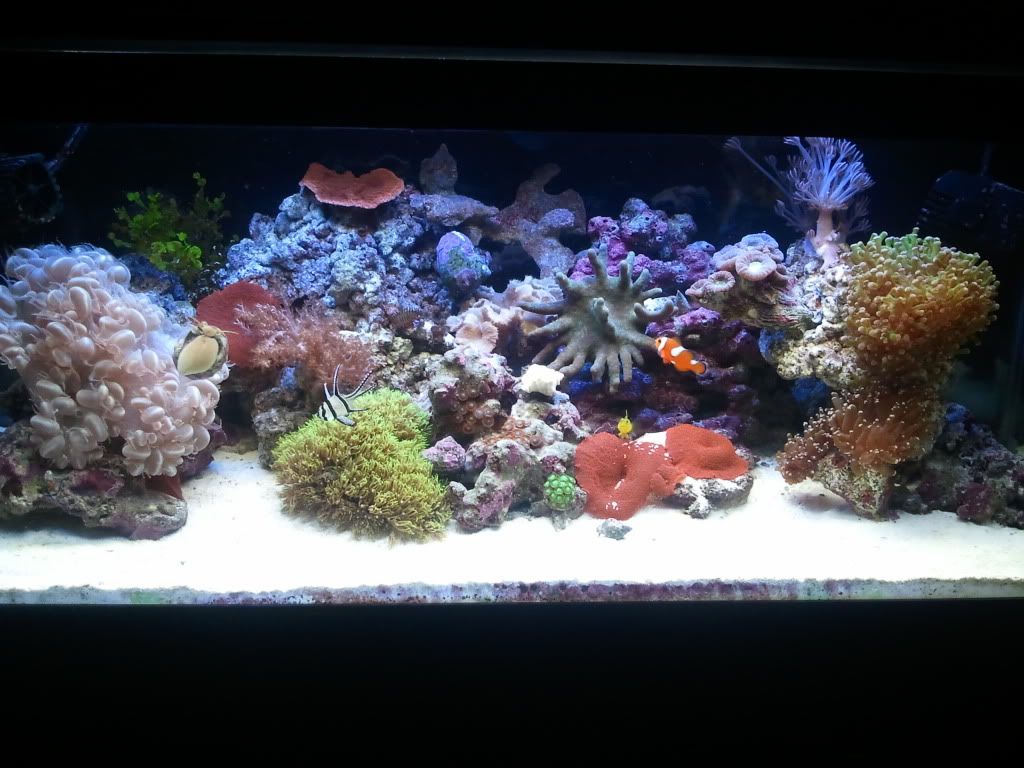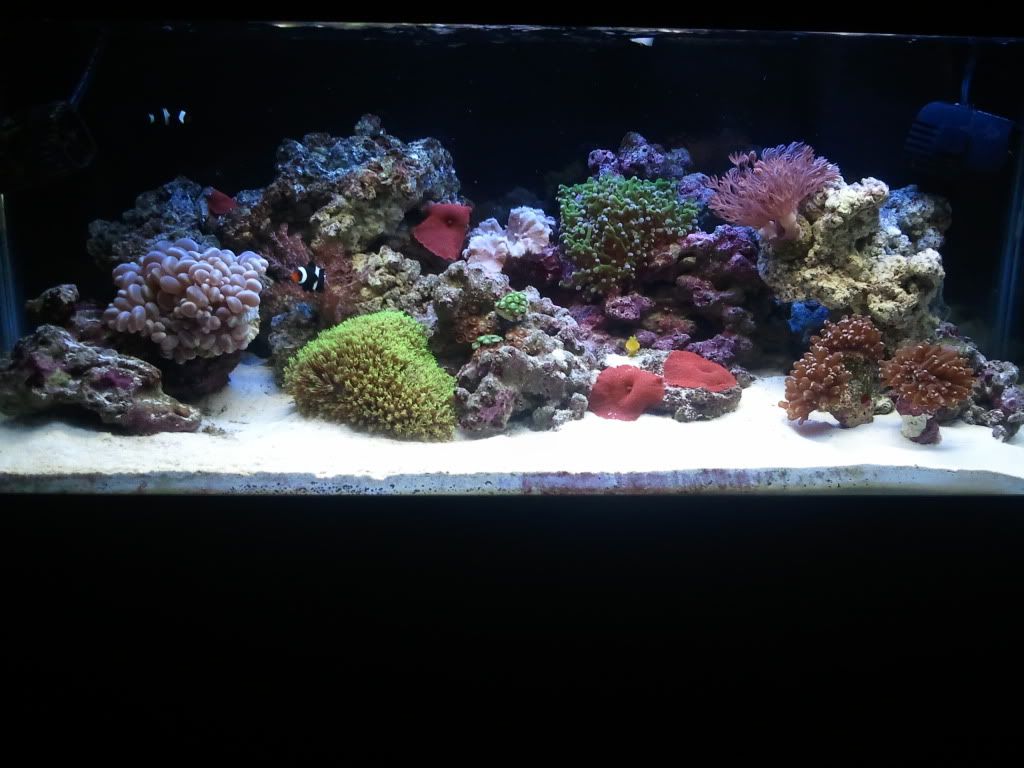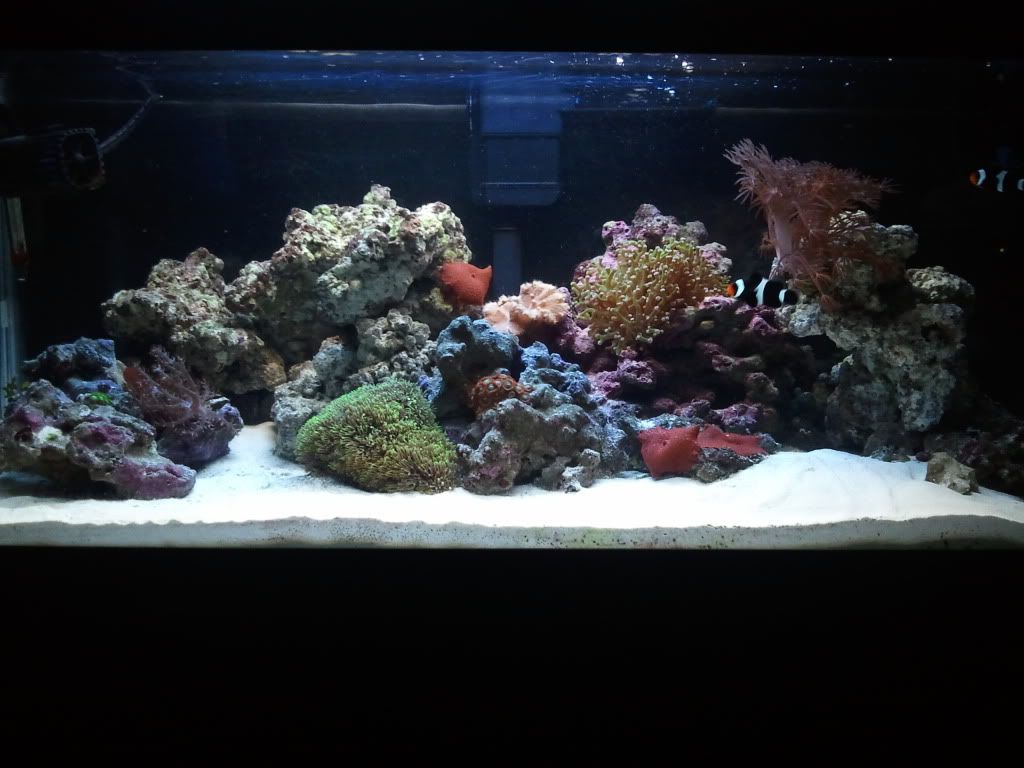 Day One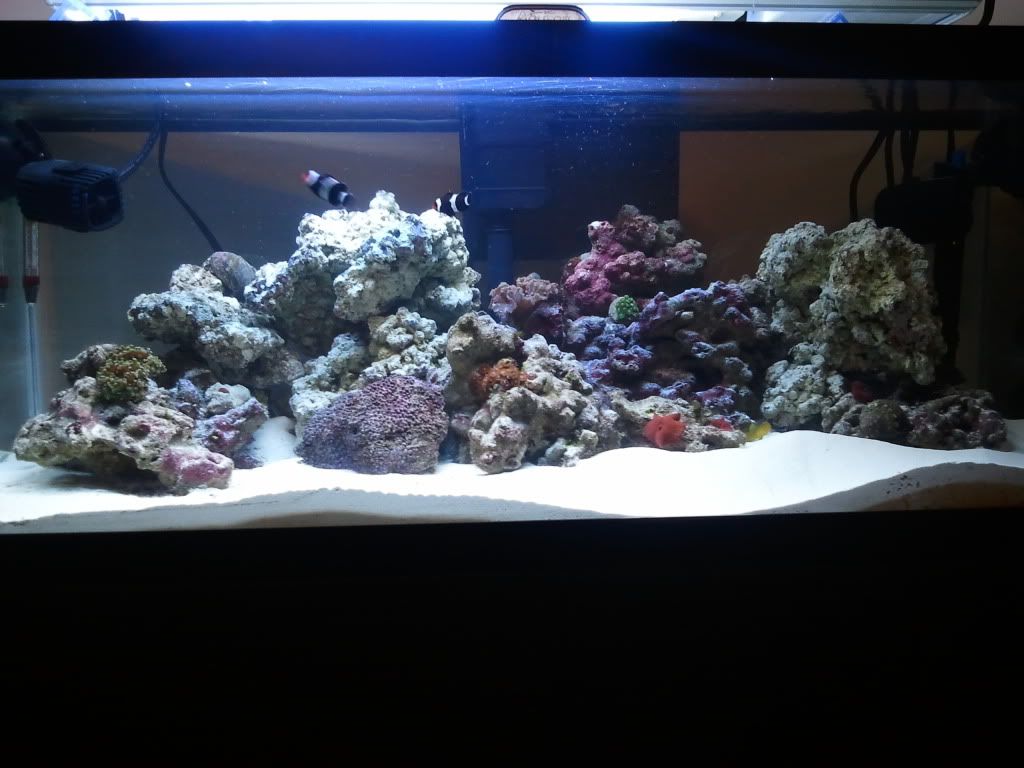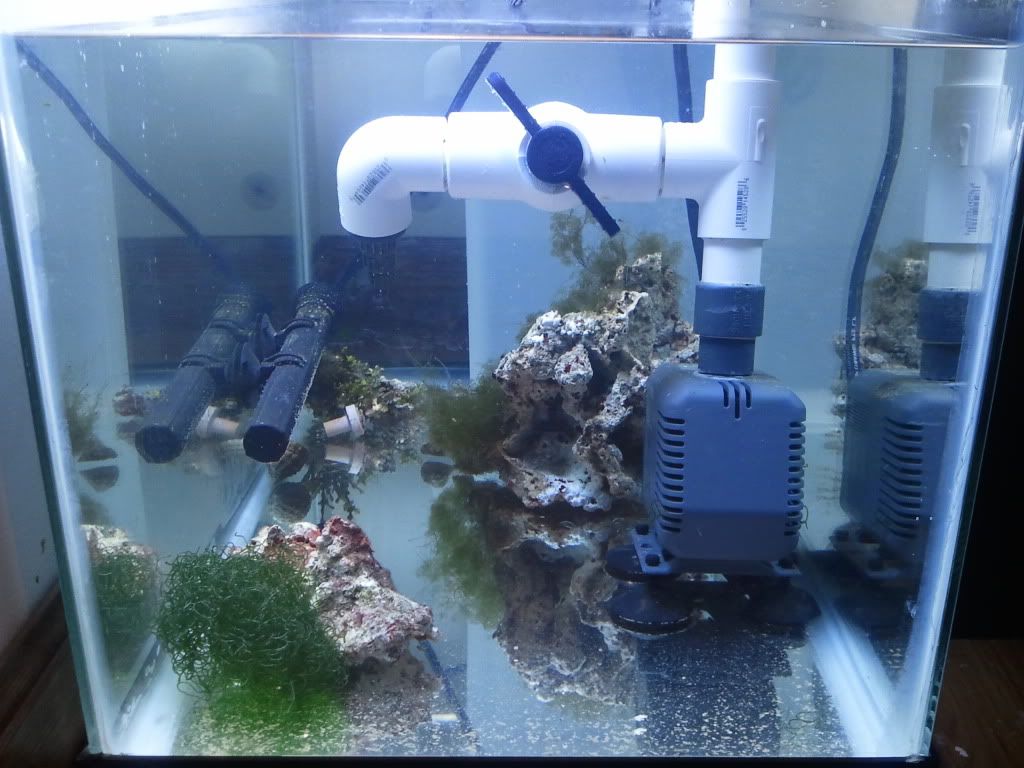 Edited by JamesHL88, 18 March 2012 - 10:49 AM.