Updated Fts:
04/10/2012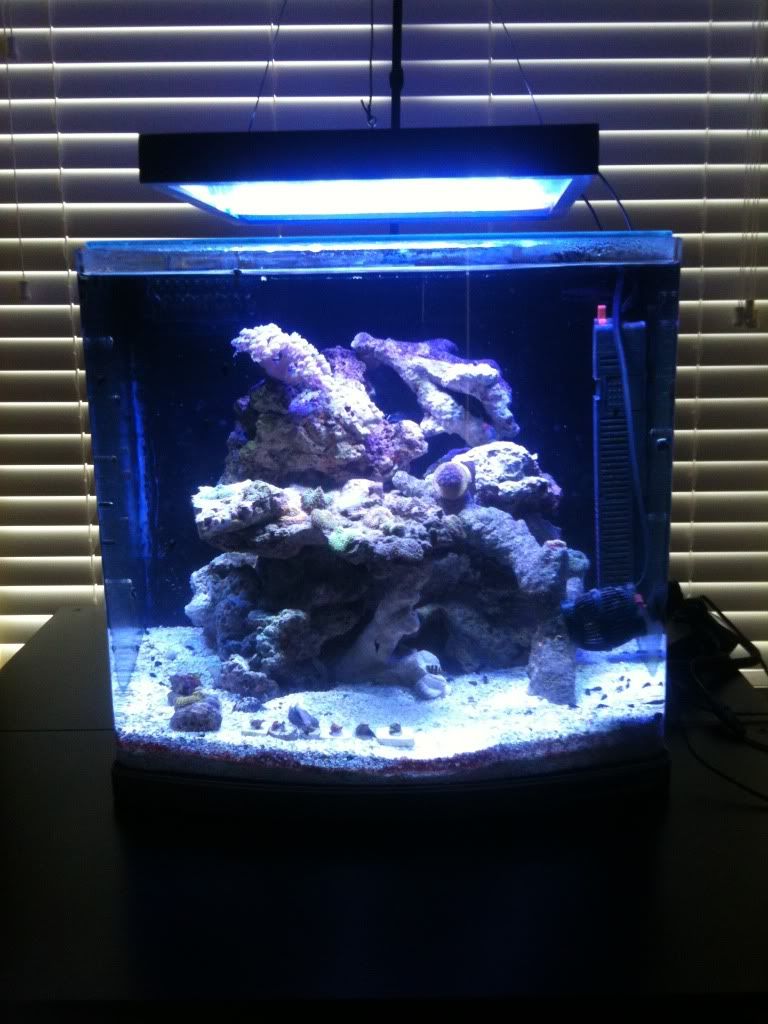 03/24/2012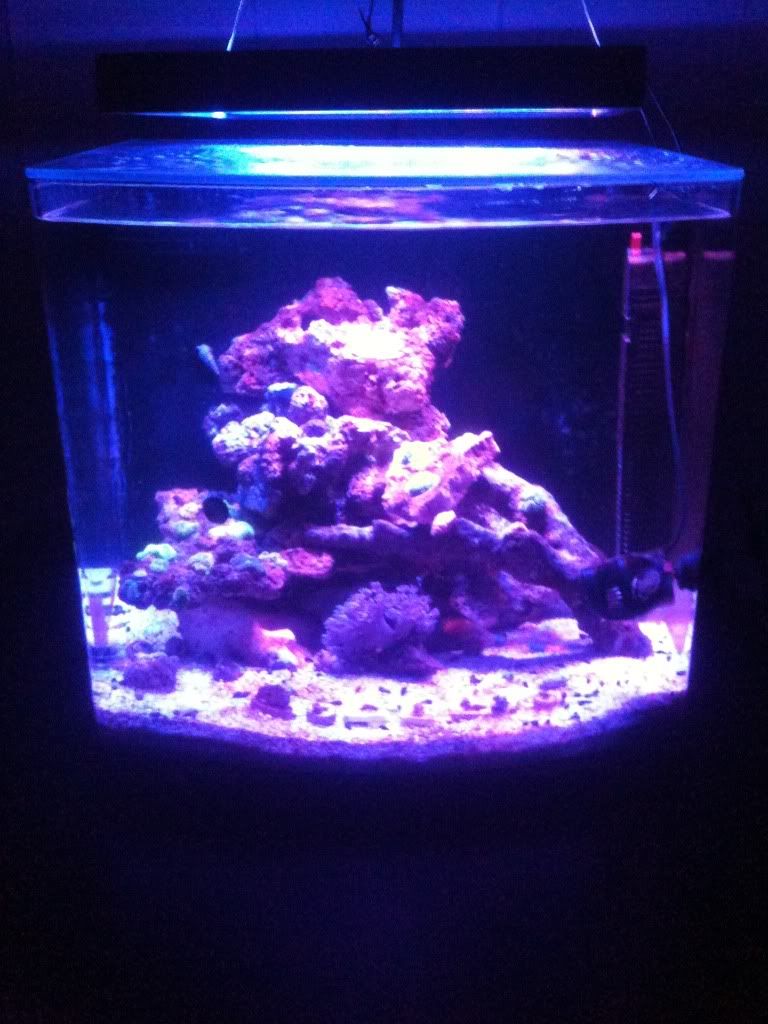 Equipment and Livestock update
2/07/2012
Here's the equipment I have:
1 Ecoxotic panorama pro 19 watt 12k/445nm blue
1 Ecoxotic panorama pro 19 watt 445nm blue/Magenta
Koralia nano 425
20-30 pounds of live rock
16 pounds of live sand
First chamber:
Intank media basket
First level has filter floss
Chaeto in the second level
JBJ led nano-glo lighting up the chaeto
Purigen in the third level
Second chamber:
Biocube protein skimmer
Chemipure elite
Third chamber:
Stock return pump
Livestock:
2 skunk cleaner shrimp
5 nerite snails
2 Pom Pom crabs
2 emerald crab
120 dwarf cerith snails
9 nassarius snails
9 Florida cerith snails
2 Bumblebee snails
1 trochus snail
1 electric orange hermit crab
1 zebra hermit crab
Corals:
17 Florida ricordeas
Pulsing Pom Pom Xenias
Joker Palys
Darth Maul Palys
Tubbs Blue Zoas
King Midas Zoas
Pink Mojito Palys
Nuclear Green Palys
Unkown Orange Zoas
Dragonfly Zoas
Blue Star Polyps
Candy Cane Coral
Duncans
Hey guys, this is my very first saltwater tank and I am excited to start. I bought a 24 gallon compact fluorescent nano cube about 3 weeks ago and set it up this week. Making a progression thread so I can show you guys what it looks like as time goes on. Gonna be a Zoa/mushroom dominated tank
FTS taken: 11/30/2011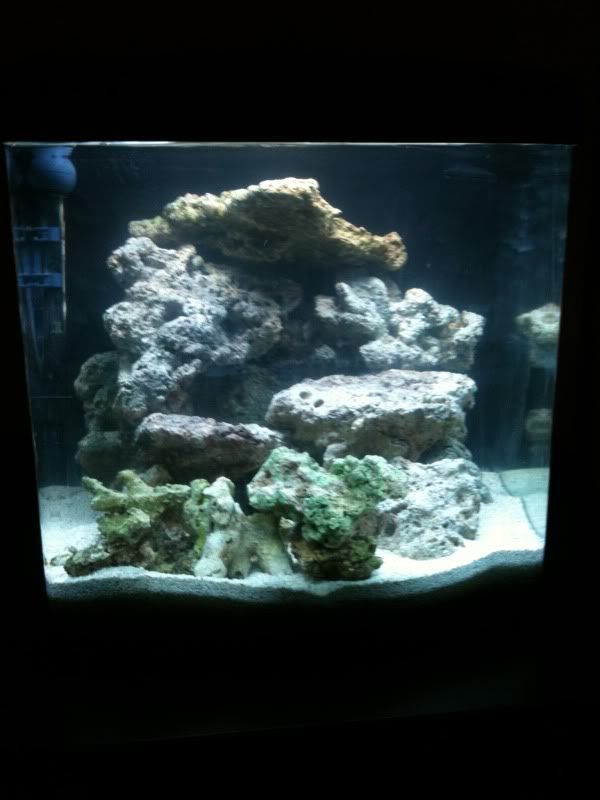 Edited by dweeeezy, 24 April 2012 - 08:07 AM.