Current Equipment List:
7.5g Mr. Aqua Cube, Low Iron Glass
Aquaclear 20 with inTank media basket. Contained filter floss and purigen
Aquaclear 50. Modded into a refugium containing a chaeto, a light and a temperature probe
RKL
Some random heater, soon to be replaced
Par30 Bulb on a gooseneck
Current Livestock:
1 Frag of zoas (Radioactive dragon eyes and gorrila nips)
2 Astrae snails
3 Red legged hermit crabs
1 Cerith snail
2 Nass snails
1 Porcelain Crab
Current FTS: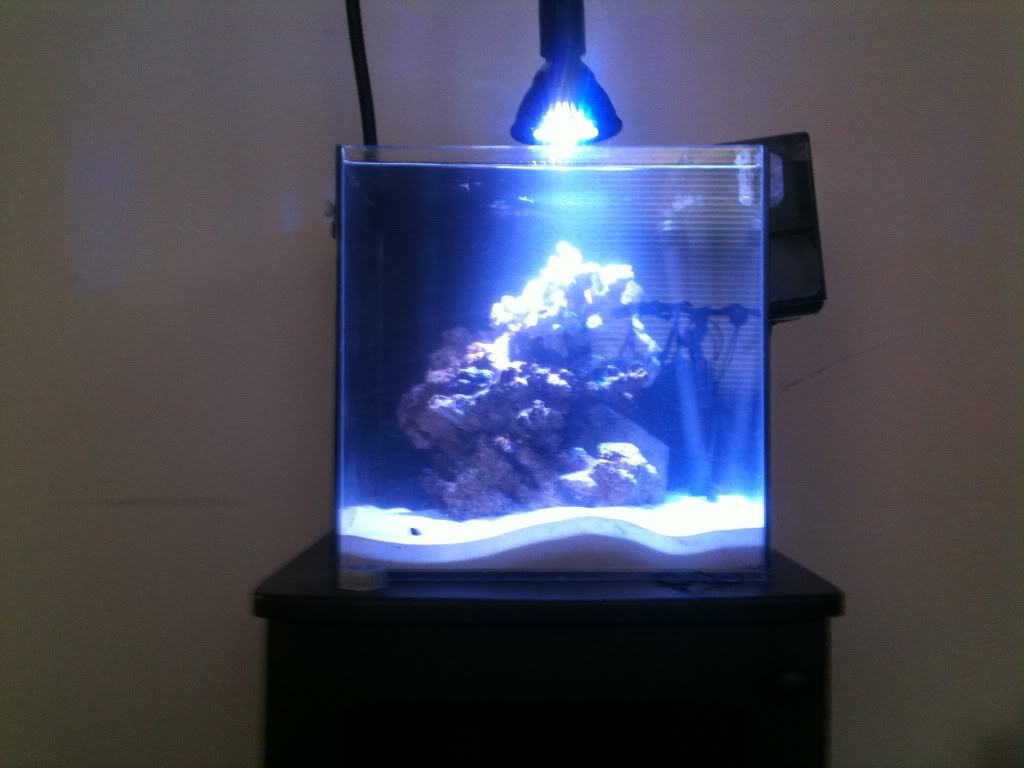 Edited by TheUnfocusedOne, 10 December 2011 - 01:49 PM.