IN THE BEGINNING ROB CREATED A ~~~~~ NANO ~~~~~
New Full Tank Shot 1-27-2012
A bit about me, the name is Rob and I live in the beautiful sunshine state of Florida. I've had a wee bit of experience with reefkeeping some 7 or 8 years ago, having a 10 gal Nano and a 56 gal reef. I lost both of those set-ups the year we had the 3 named hurricanes hitting our state. Being somewhat discouraged I gave up on saltwater and primarily kept my FW set-ups. Well, here it is a few years later and I've gotten the bug to start again with a bit of help and encouragement from a friend that has several reefs tanks.
The new set-up.
10 gal AGA. . The tank was setup on 9/22/2011. I started with a 5lbs of live rock and a few small rubble pieces added to my modded AC70. No live sand at this point but was added a few days later. Adding sand sure created a milky situation!!!!! LOL In addition to the AC70 I have a AC mini running to aid with water circulation and mechanical filtration.
No tests have been made as of yet as my test kit was rather old and I'm not sure if the chemicals were reliable. New test kits have been ordered and should be here in the next few days. Additional equipment to be added and ordered is a 50 watt heater and a LED fug light. Heater to be installed the fug. I am currently researching a new light fixture for this set up. I want to go with LED, any suggestions? Was thinking about two Par bulbs from BOOSTLED.
Last night I added 5.5 lbs of live rock but have not taken pic's yet. Those will be forth coming in my next update. More sand is needed as well and I'll be getting that later today. Oh and lastly, my diatom bloom started this morning. Guess I'll have to get my CUC pretty soon but want to check my parameters before doing so.
Stay tuned for more updates and pic's to follow soon.
Rob
10G.
2 BoostLED PAR30 bulbs and fixtures.
Aquaclear 70(300) Pimped out for a fuge, with a Dymax robot LED fixture.
16+ lbs LR
13 lbs LS
Red Sea Coral Pro Salt


~~~ Inhabitants ~~~
6 Florida Nassurias
4 Blue Leg Hermits
CUC from Reef Cleaners
Sm. Skunk Cleaner Shrimp~~~ Fish ~~~2 Baby TR False Perculas Bert and Ernie (Ernistine) Bert 7/8' , Ernie 1"
1 Green Clown Goby 1 1/8" carpet surfer


~~~ Coral ~~~
Common green, pink and orange Zoa's
Common purple Zoa's
Candy Apple Red Zoa's
Common Palys
Yellow Colonial Polyps
Frogspawn
Trumpet
Green Start Polyps
Pulsing Xenia
Duncan, Single head
Hydnophora (rigida?)
Hammer
Toadstool Leather
Sm Favia
Papaya Clove Polyps
Midnight Haunting Chalice
Mystery Montipora
Fuzzy Green Mushrooms
Misc Ricordia Mushrooms
Mics Disc Mushrooms (red and blue)
2 Ultra Color Maxi/Mini Nems. 1 orange and lime, 1 what I would call watermelon
Kenya Tree
Cinnamon Grandis Paly's (2 polyps)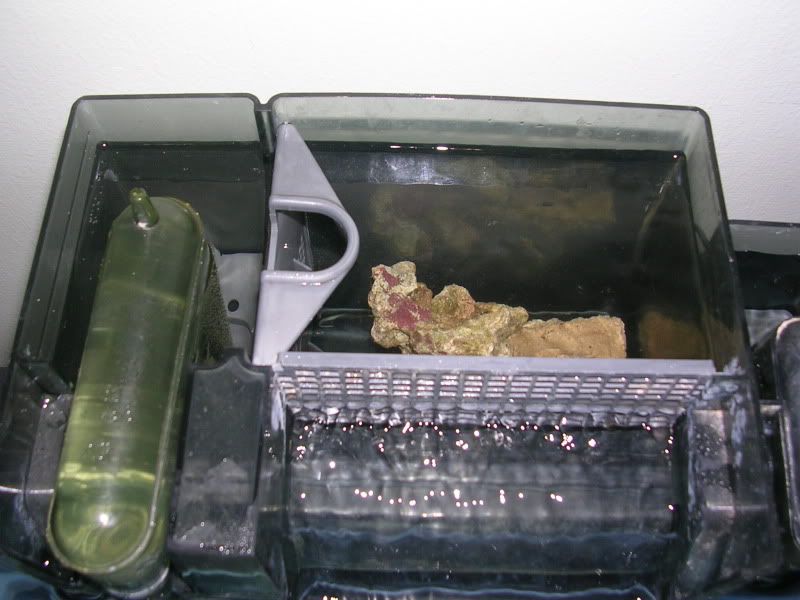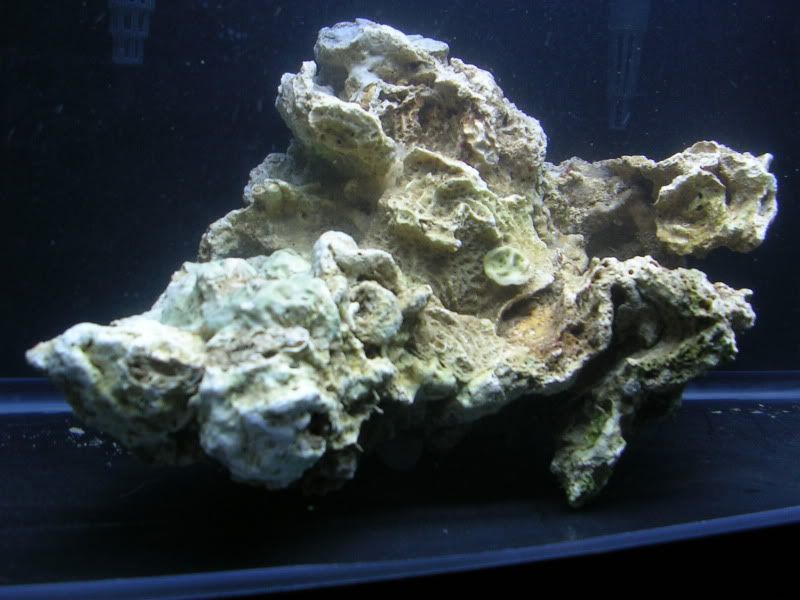 Edited by gupebreedr, 24 February 2012 - 05:27 AM.