The ole 20 high is no more. Hopefully I wont neglect this thread like that one. The system has actually been running for about a month, but I didnt want to post any pics until I figured out how to mount my lights. Anyhoo...
FTS
5/24/2011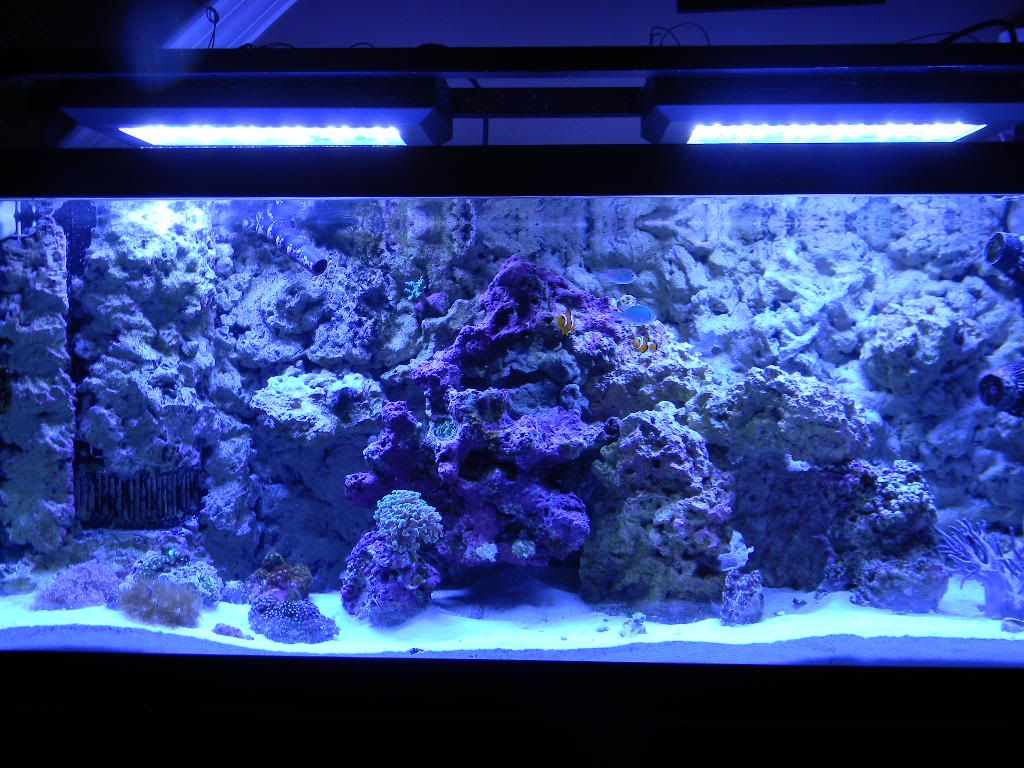 7/6/2011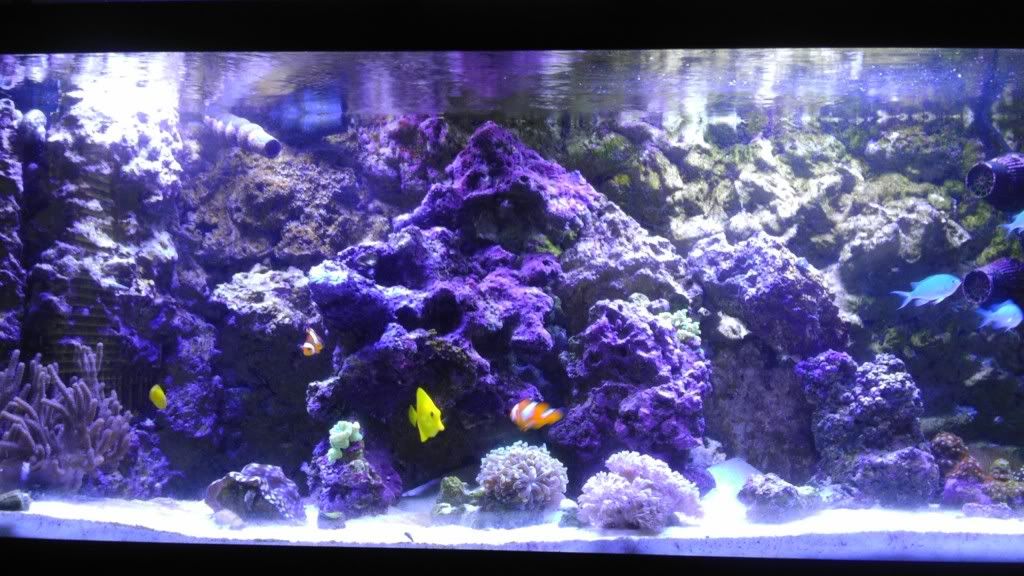 Equipment
75 gal RR
Foam rockwall
MP 10 (blue box)
2x Hydor K1's
20L sump/fuge
Mag 7 return
2x BoostLed Mu Series LED's
ASM G2 Skimmer
Stock
2x False Percs
3X Blue/green Cromis
1x Engineer Goby
1x Yellow Coris Wrasse
1x Yellow Tang
1x Coral Beauty
1x GBTA (not doing so hot after transfer)
1x Dersea Clam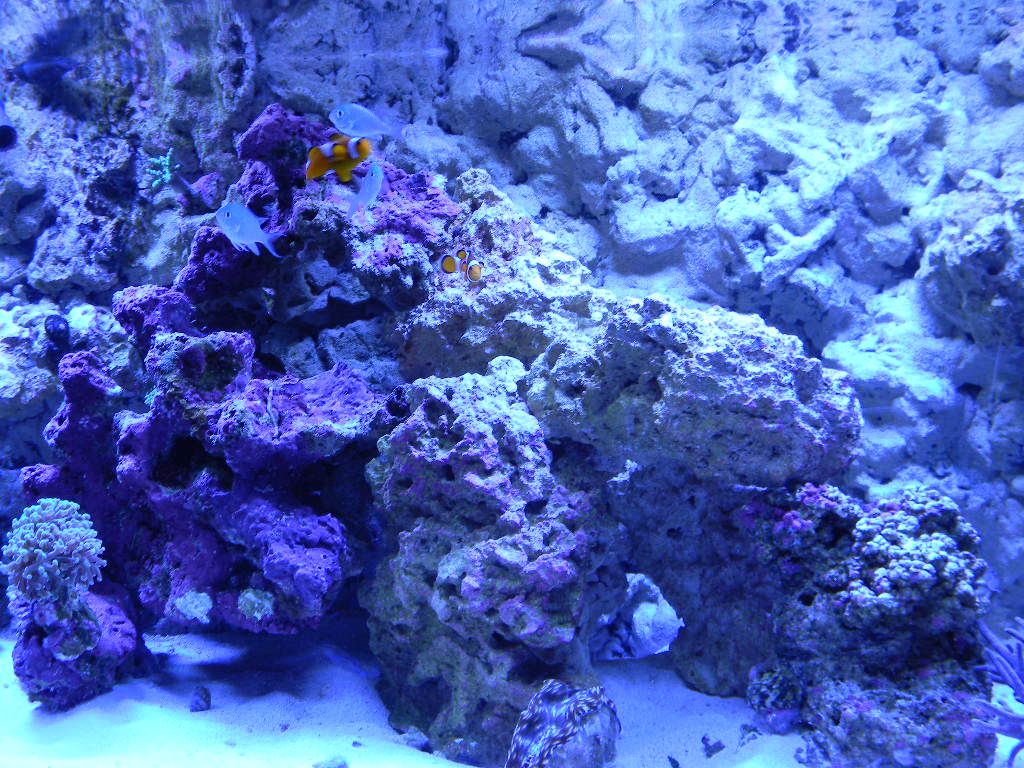 Next to the 20 before I tore it down
The DIY leg mounts that I made
Edited by Soopa1, 06 July 2011 - 07:39 PM.