hey guys so after trying out the Mh route i've decided i wanted leds so after a lot of research i took the dive. so here's what i got. 24 LEDs 12 rb @ 975 mw and 6cw & 6nw @ 1500 currently I'm running the rb at 100% and the whites at 50%. I've left 12 blank spots to add in some blues down the road.
the prep work on the heat sink was a good sanding on a granite slab to keep flatness then cleaned up on 3 grades of emery cloth and a final polish with aluminum billet polish before the center punch marking/drill & tapping then adding in .0625x45deg lead in chamfers. I got a bit excited working in a machine shop lends itself to over killin most projects like this.
I totally forgot this rig is lighting up my 40breeder mixed reef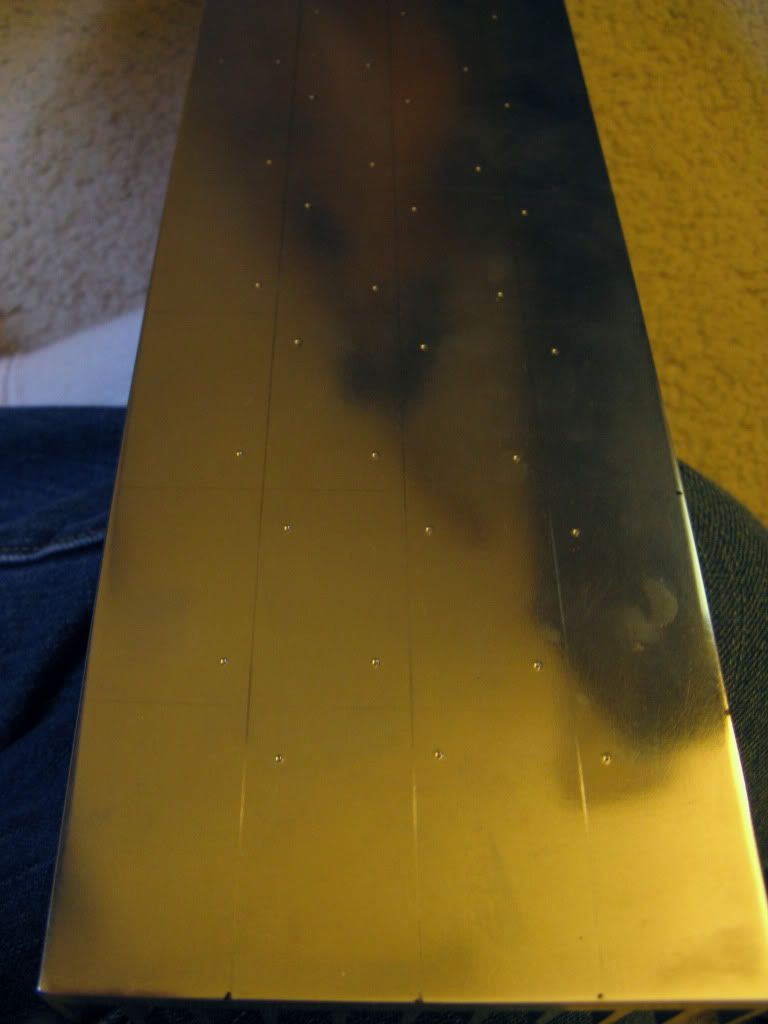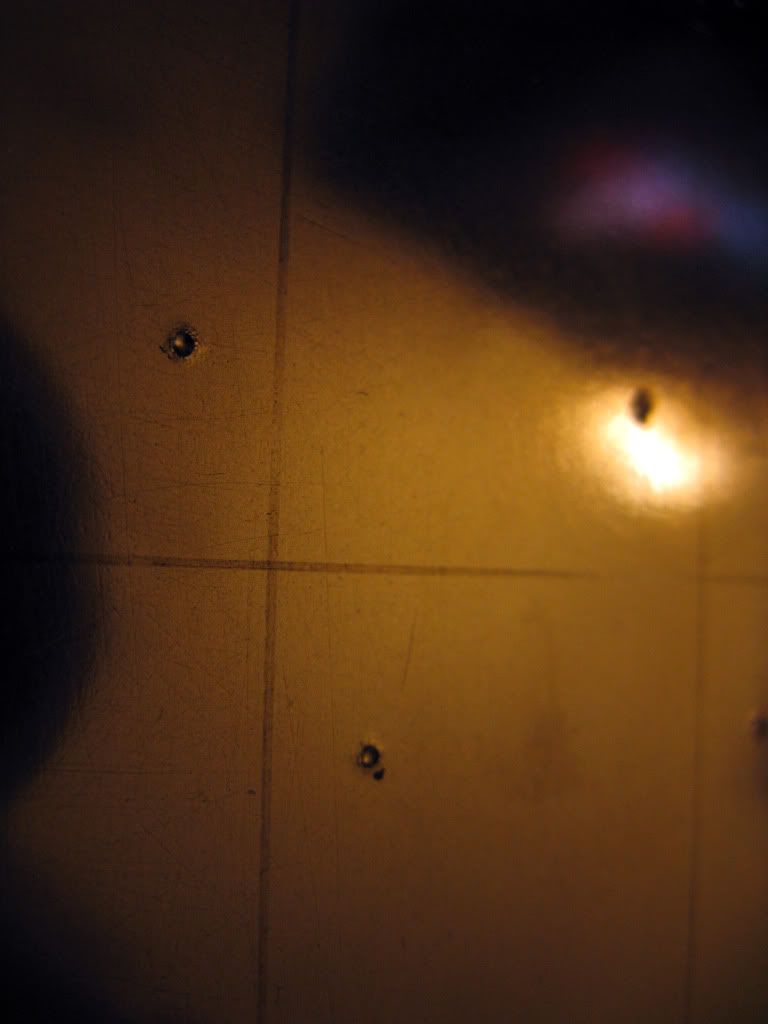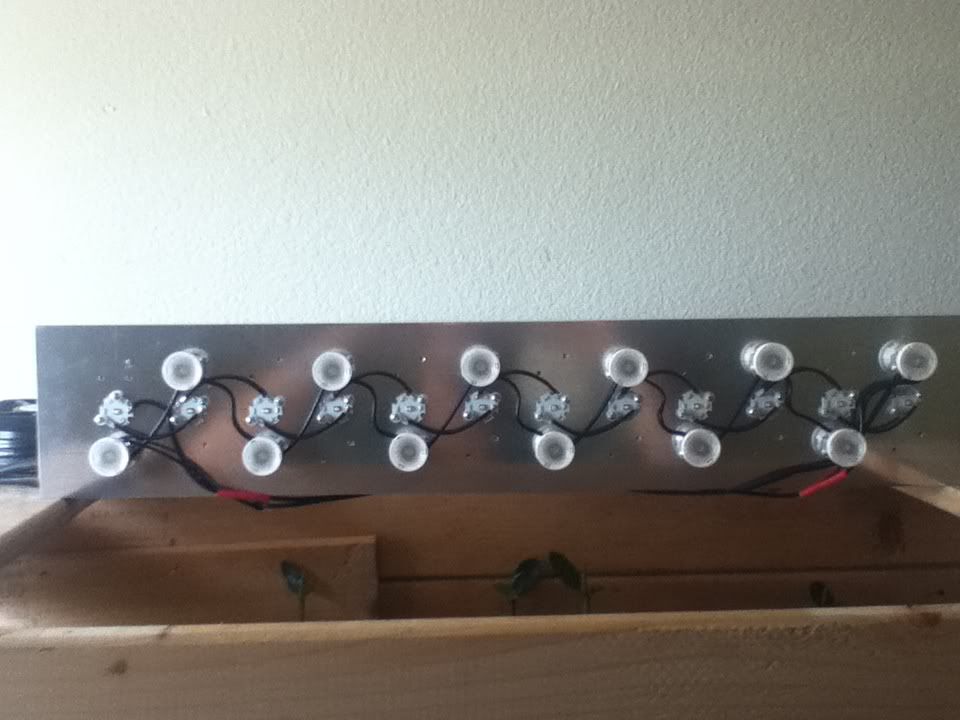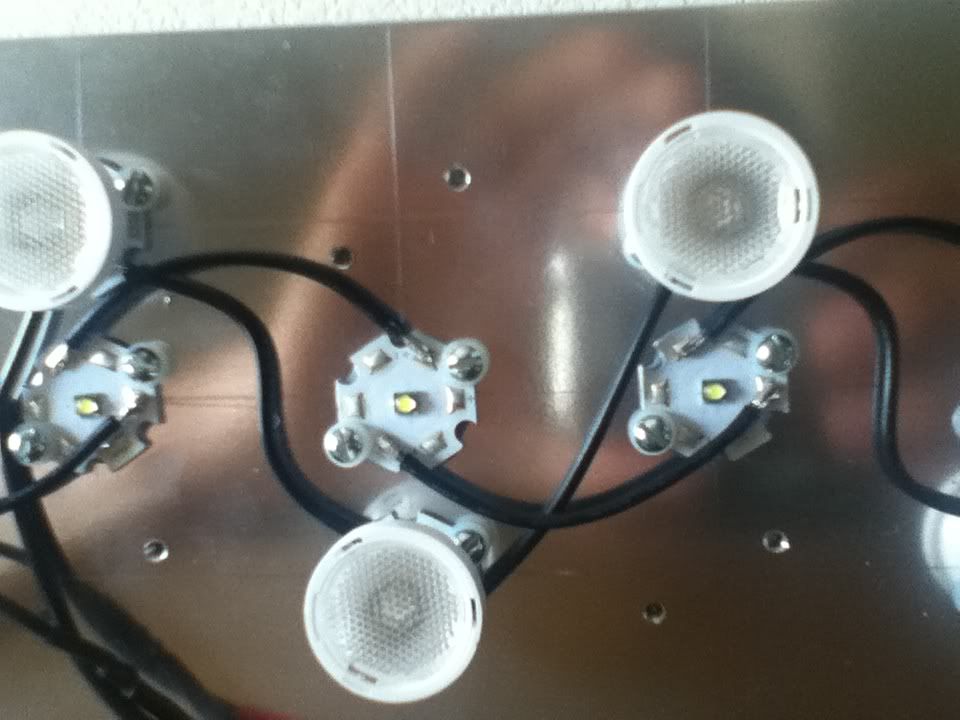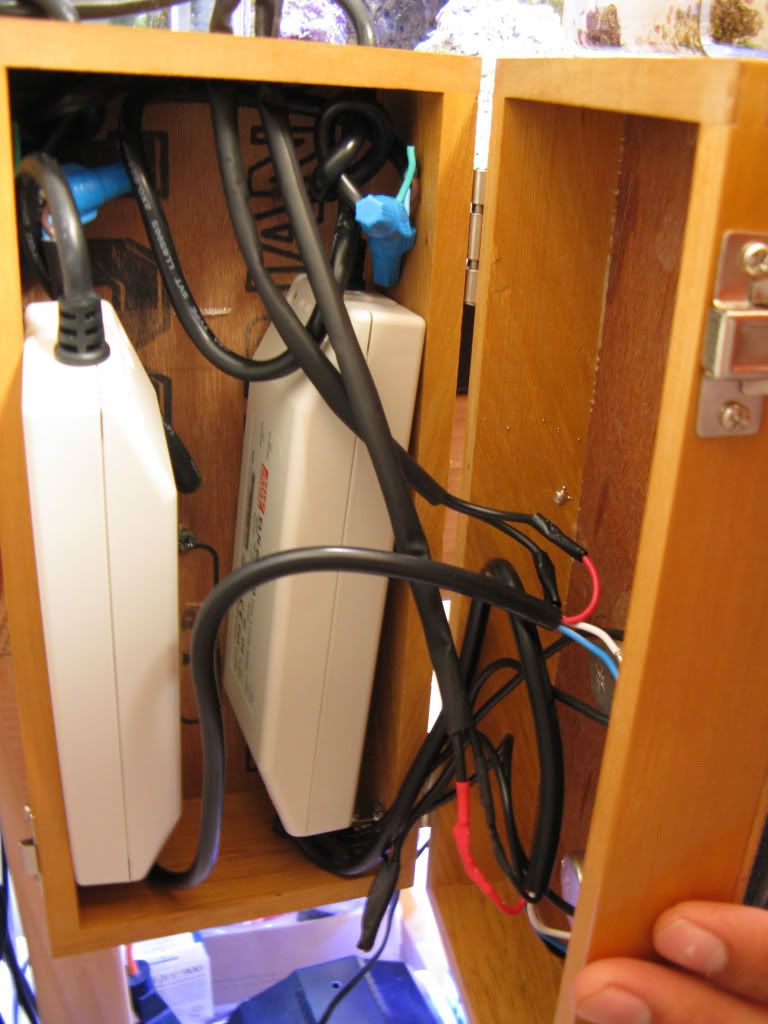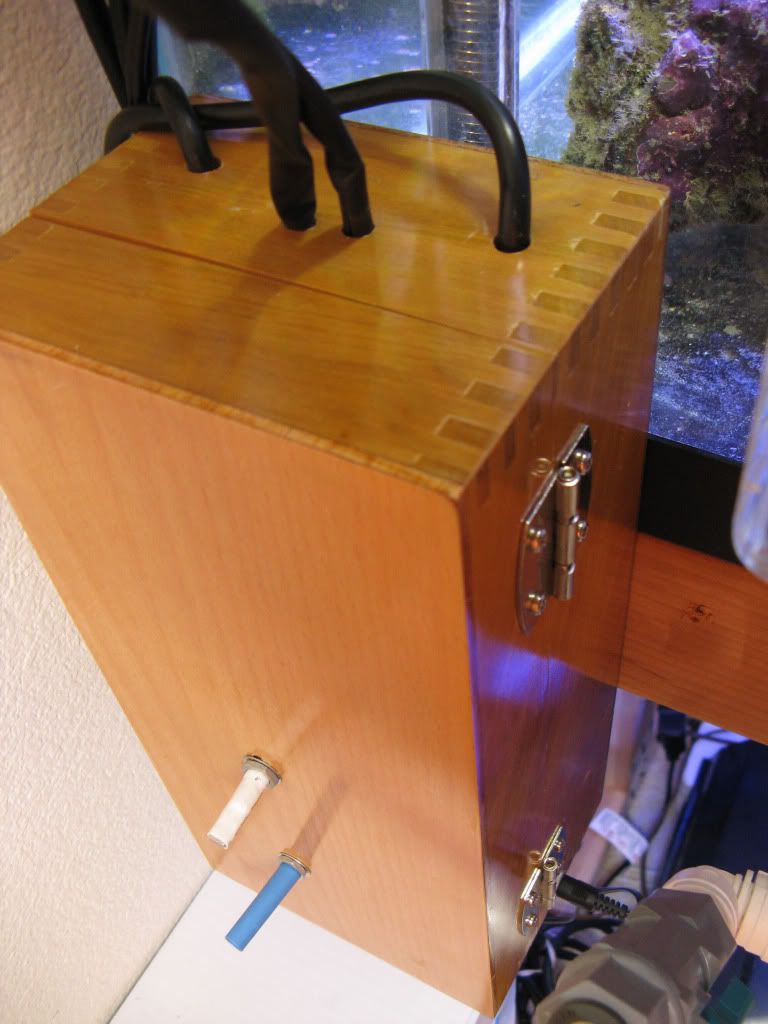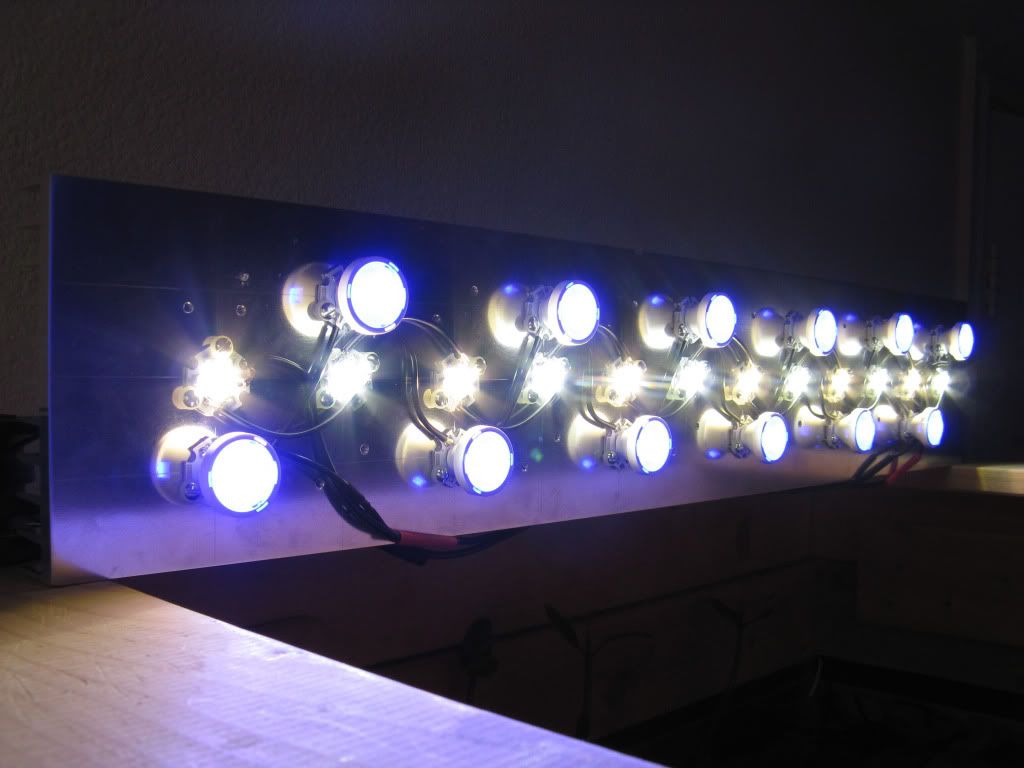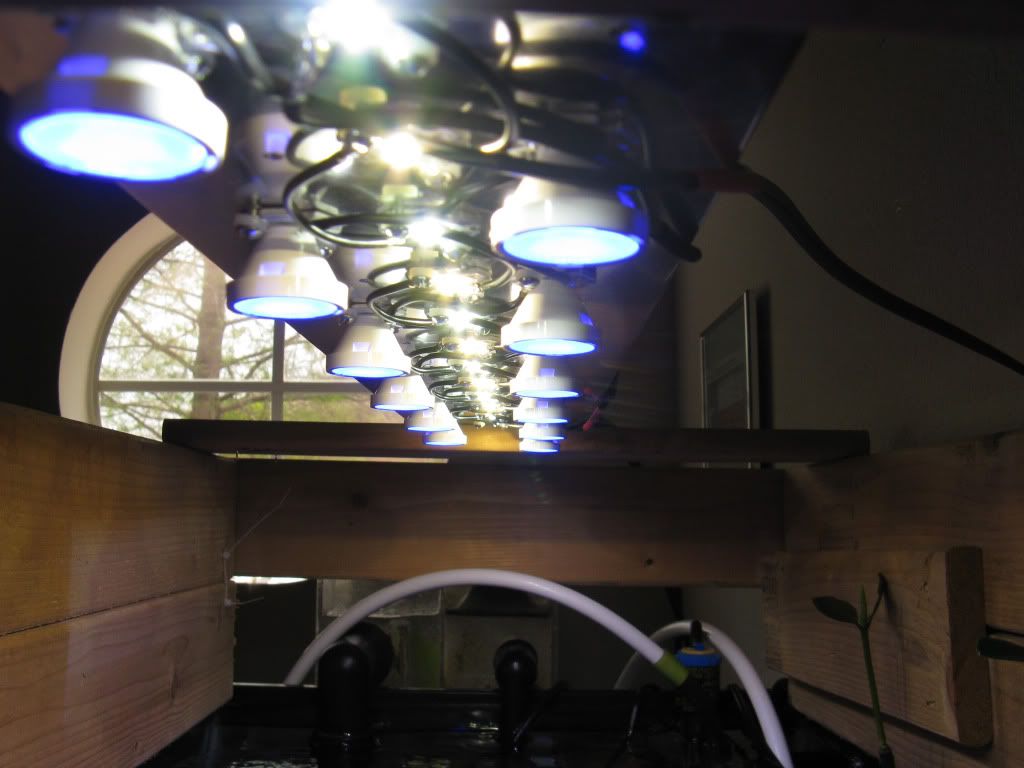 all blue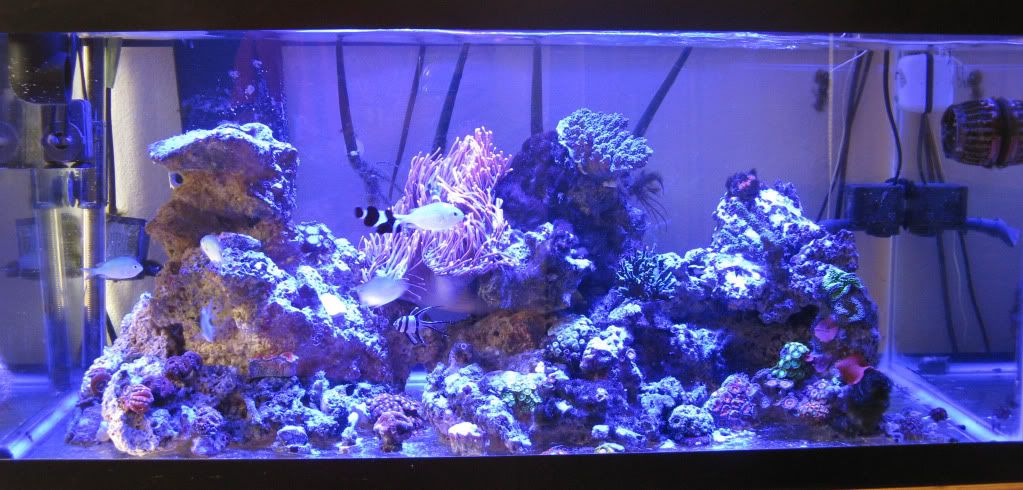 all white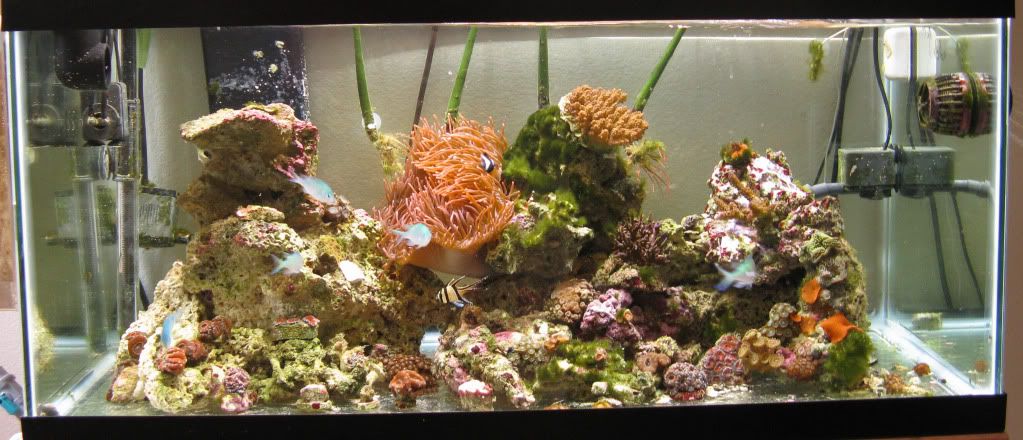 both all on
mixed to my liking
thanks for looking if anyone wants a mh i've got one for sale its a 250 watt with icecap e-ballast, reflector and 3 bulbs 10k, 14k, 20k for $150 i won't be needing it any more.
-Gabe
Edited by gabe_j, 14 April 2011 - 05:19 AM.