I have 4 pieces of really nice live rock that I enjoy looking at but the rock when I purchased it came with these green mushrooms, the mushrooms multiply fast and has taken over most the surface of the rock.
Is there any suggestions on how to kill or remove excess mushroom growth?
my first thought was to take the rock in a separate bucket of water and gently scrub off the shrooms I do not want?
please help, open to most ideas!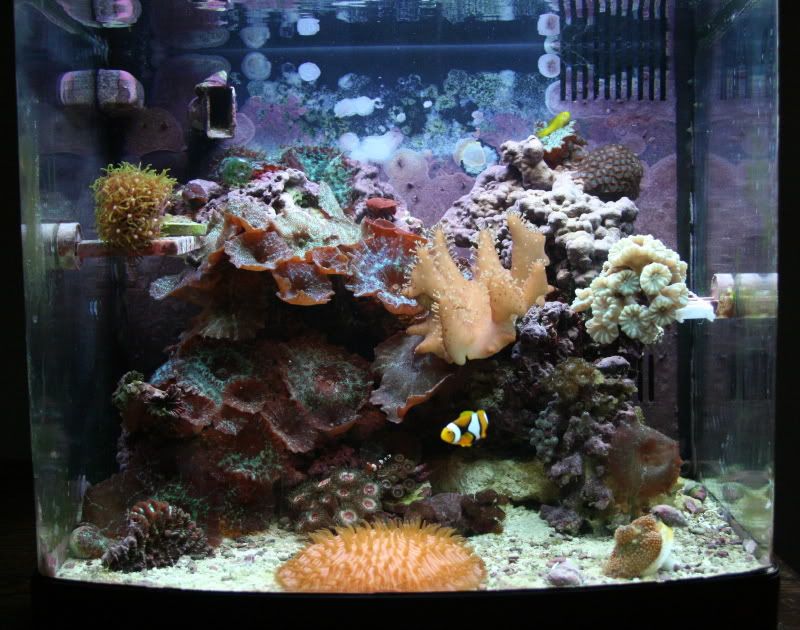 left side rock completely taken over!
Edited by GIRLGONEAQUA, 16 May 2010 - 02:57 PM.