So this is what happens when you leave your quarantine tank running for too long. I originally set it up to treat a bout of Ich..my "welcome" to saltwater aquariums. The first 8 weeks of owning a nano reef sucked! I was treating 2 fish with hyposalinity and changing 5gals of water every other day to keep the nitrites down. After returning the fish to my biocube, I just kept it running and let it complete its cycle. I figured it couldn't hurt to have a backup tank right? Well after a while I started using it to rinse off my tools, stopped changing the water all that often etc.. clearly neglecting the tank (paying for it now with some hair algae). So basically didn't care about the tank at all (hence the term IDFC) until I needed to pull some rock from my biocube. The rock came from Petco and has never been right
. So the tank sat with 2 rocks lookin stupid for a few months. In October I started to get back on top of my water changes, added a AC70 fuge mod and was able to eliminate the cyano outbreak. So I did what anyone would do...added sand and started stocking it..and well the rest is history. About half of the livestock are starter corals from my biocube. Here's a shot from 6 months ago and some current FTS.
FTS: 06/14/2009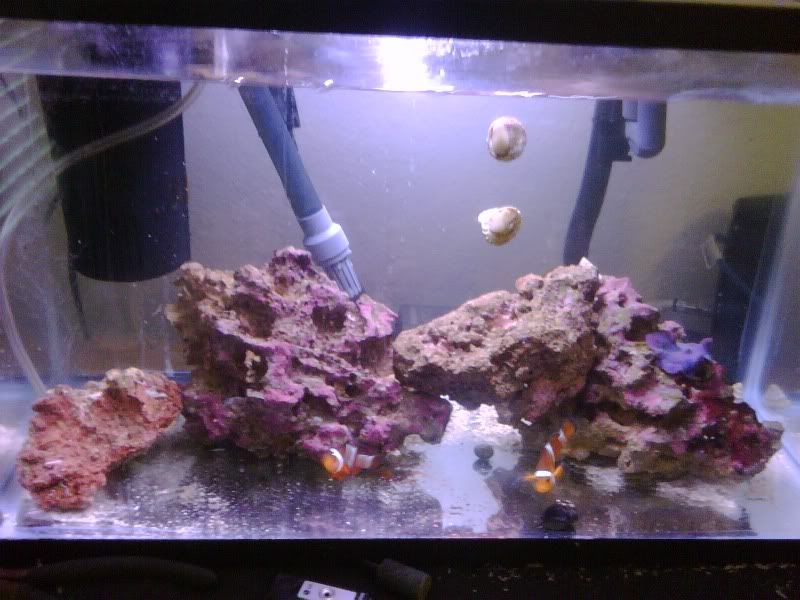 FTS: 01/26/2010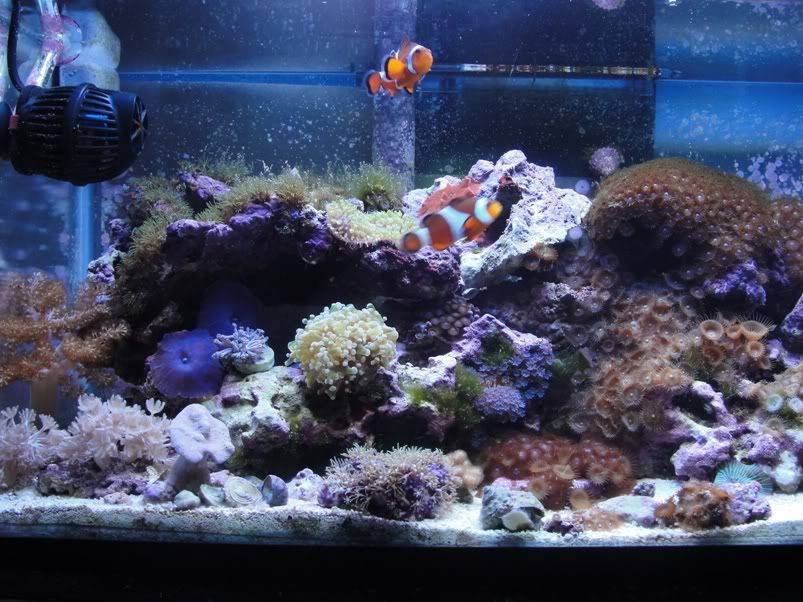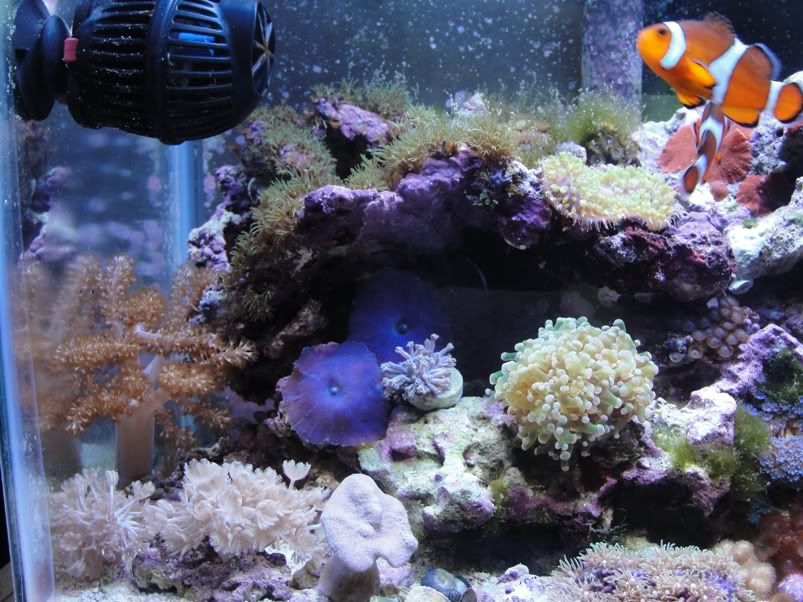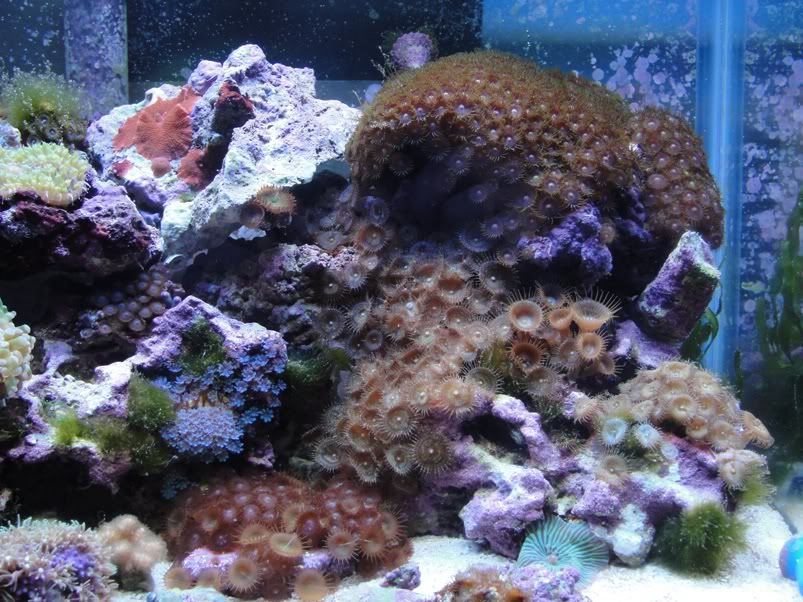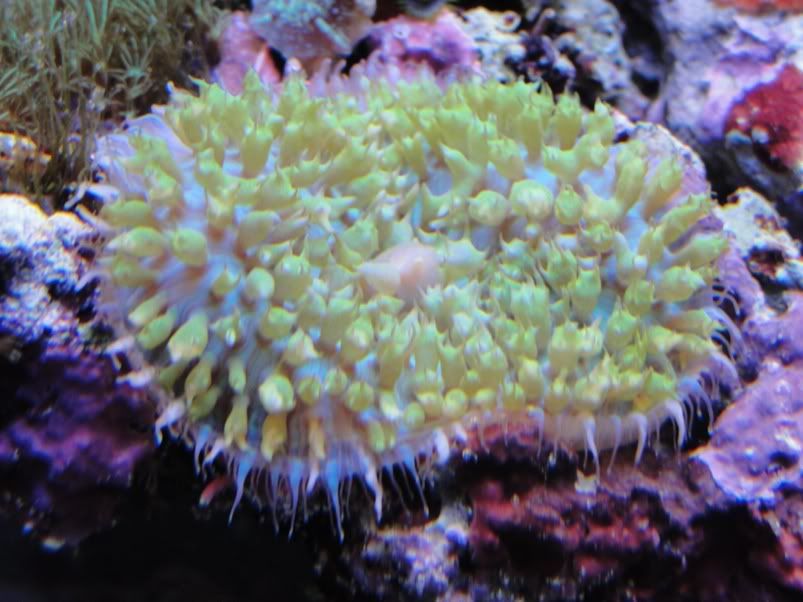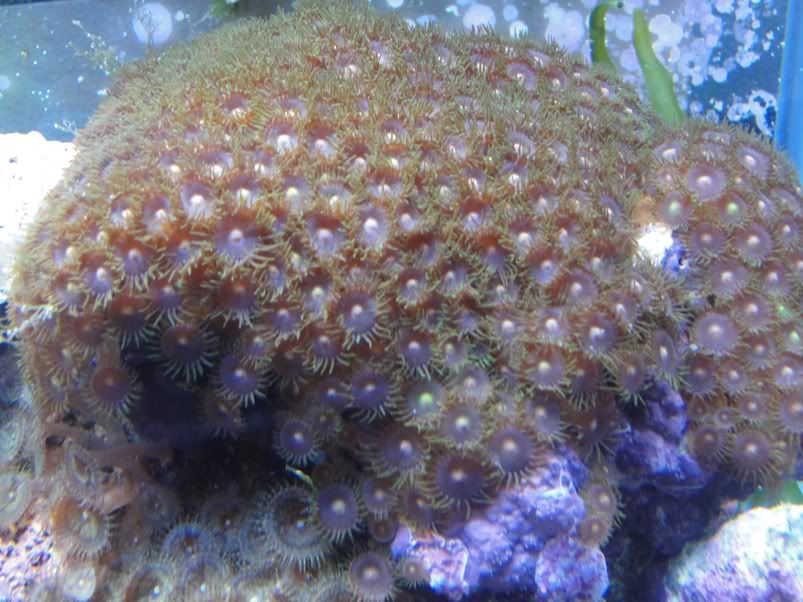 ah shucks.. guess I really do care about the tank.
edit: ok maybe not.. left the lights on all night..woops
Edited by MikeTR, 27 January 2010 - 05:50 AM.