Unfortunately I don't have any actual "building" pictures, just the aftermath. I got so hyped up in my build and some problems I ran into that I didn't take progressive shots.
Build Material List:
(6) Cree Q5 CW LED's
(6) Cree RB LED's
(2) 1000ma dimmable buck-pucks with pots
(1) 4" x 3" Aluminum project box
(3) Mini connectors (m/f pairs)
16awg stranded communication wire (overkill, considering the buckpucks are wired with 22awg, but it was free)
(1) MPJA Potrans 6.5a 24v power supply
(1) 6' appliance cord
(1) Silenx 80x15mm fan
(1) fan filter/guard
(1) 1.4a laptop power supply 12v (for fan)
(1) 8.5x5 aluminum heatsink
(1) Tube of thermal paste
(3) 4-40 tap and drill sets
(1) Spare mock-up hood
**Bonus** Drill press to make the job MUCH easier
-misc screws and hardware to mount leds
I built everything in stages since I got the heatsink first. I bought 11 of the LED's from a fellow board member, and bought the extra RB LED and two buckpucks from LED supply. I spent about 30 minutes a day for a few days drilling and tapping the heatsink in my garage. I cannot stress enough how much easier the job was made with a drill press. If there was only an affordable way to tap holes as well (and a way to do it without getting impatient and breaking taps off in the aluminum heatsink) it would have been more than easy. I used a diagram provided for a 12 LED layout in Waterproofs build thread. Most of this build was directly influenced by his thread, with a few minor adjustments.
After the LED's and arctic silver arrived I began mounting the LED's. I used 4-40 stainless screws and nylon washers to help insulate the star boards. It only took a very minuscule amount of arctic silver on the leds, so I didn't use much. I tube of that stuff probably could have done 50-60 leds.
I picked up the project box and mini connectors from my local fry's electronics, and ordered the silenx fan from newegg.
The spare hood came in very handy for test fitting the heatsink and making the actual installation process go much faster. (I know have an extra hood and stock electrical if anyone is interested
)
I ran into a problem the evening I was installing the hood over the tank though. (I decided to do it at night when the light was already off). Earlier in the testing phase I noticed the bucks were not dimming at all, so I figured I would continue my build since everything was working and have replacements delivered later on. However, the lights powered on for three minutes, then everything turned off and the power supply indicated that something was drawing huge amounts of power. So, at 9pm on a work night, I was re-assembling my stock hood lighting so I could have light the next day.... It took two hours, but had I not marked all the wires I cut, it would have taken longer...
One week later, new pucks arrived and I replaced the bad two (ledsupply is yet to test the bad ones to refund the money I had to pay for new ones). Tore the electrical out of the hood again, re-assembled the leds, and everything worked beautifully
And here are the results
Fan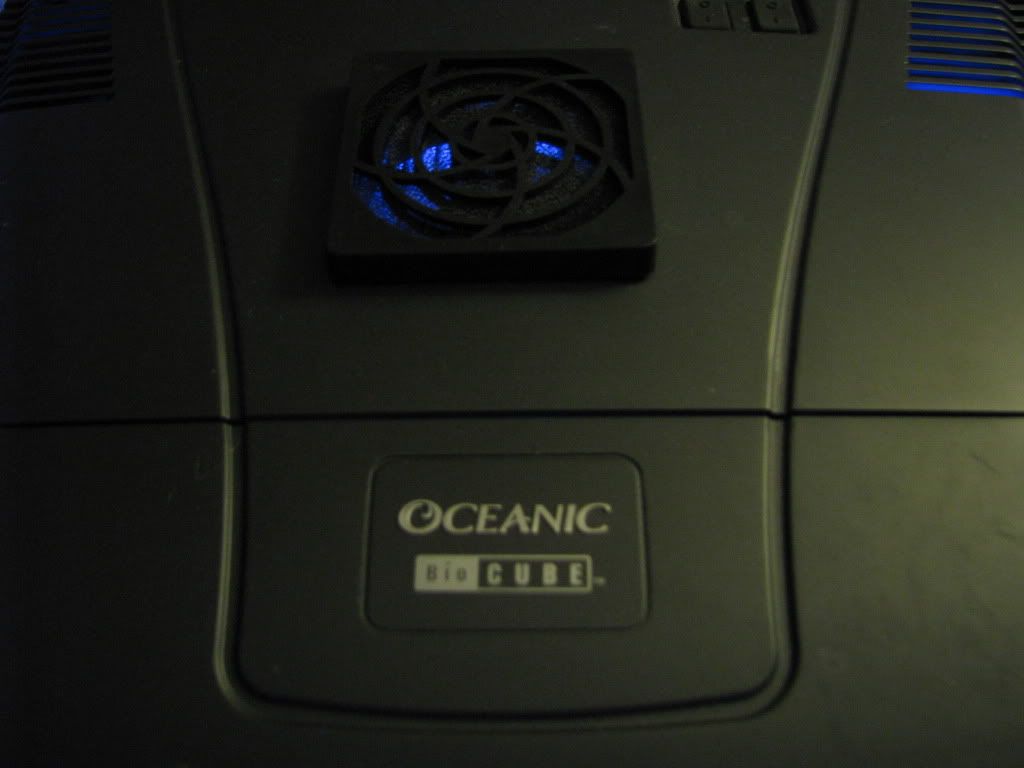 Dimmed lighting - I chose not to hide the wires very well, it seemed like it would add a lot more work for minimally satisfying results.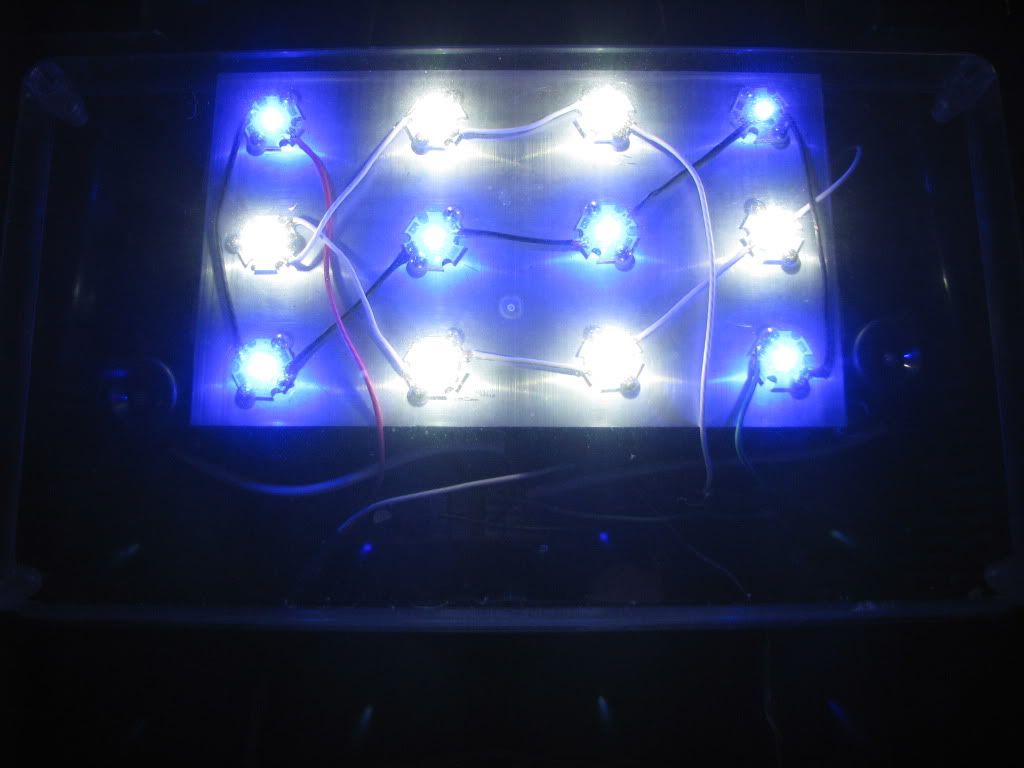 Full power!
It casts big shadows through my living room, even with the overhead lights on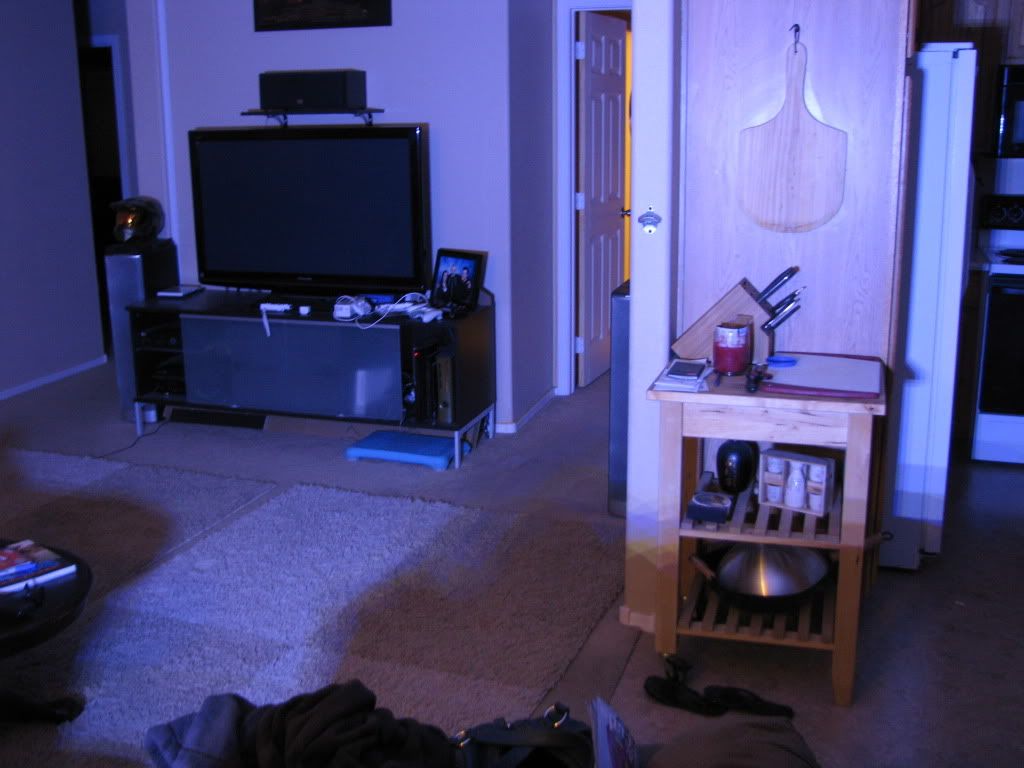 FTS - I couldn't get the colors to come out right, but here are a few with different colors dimmed. This is where LED technology really shines, the ability to control my Kelvin ratings is really awesome!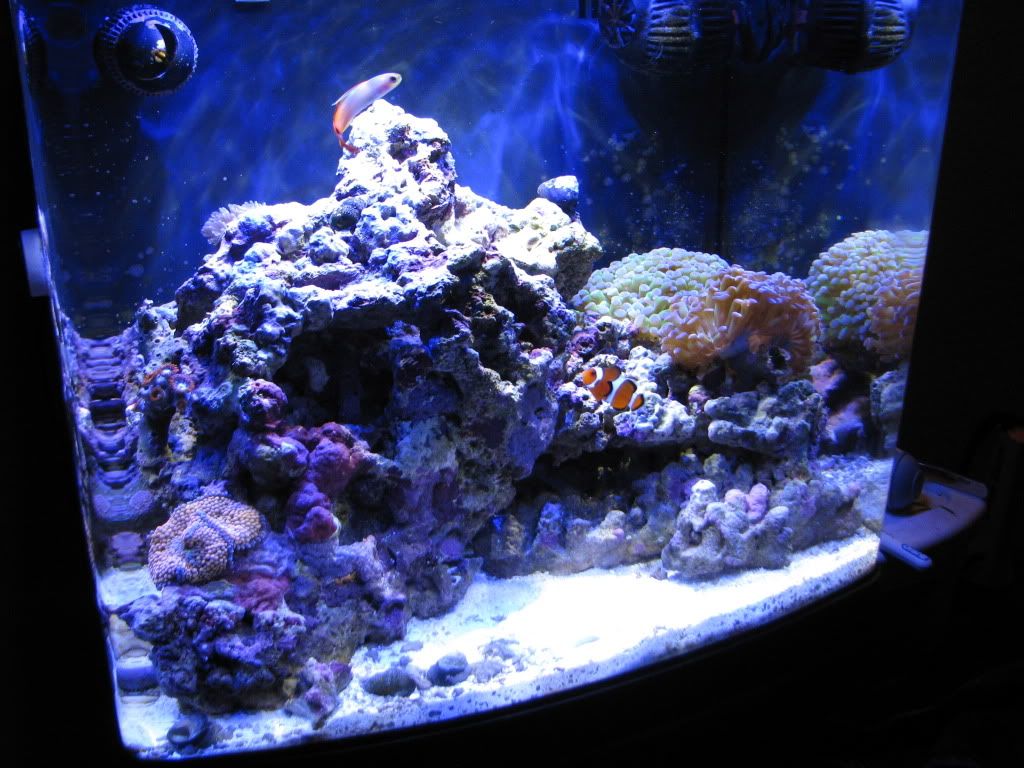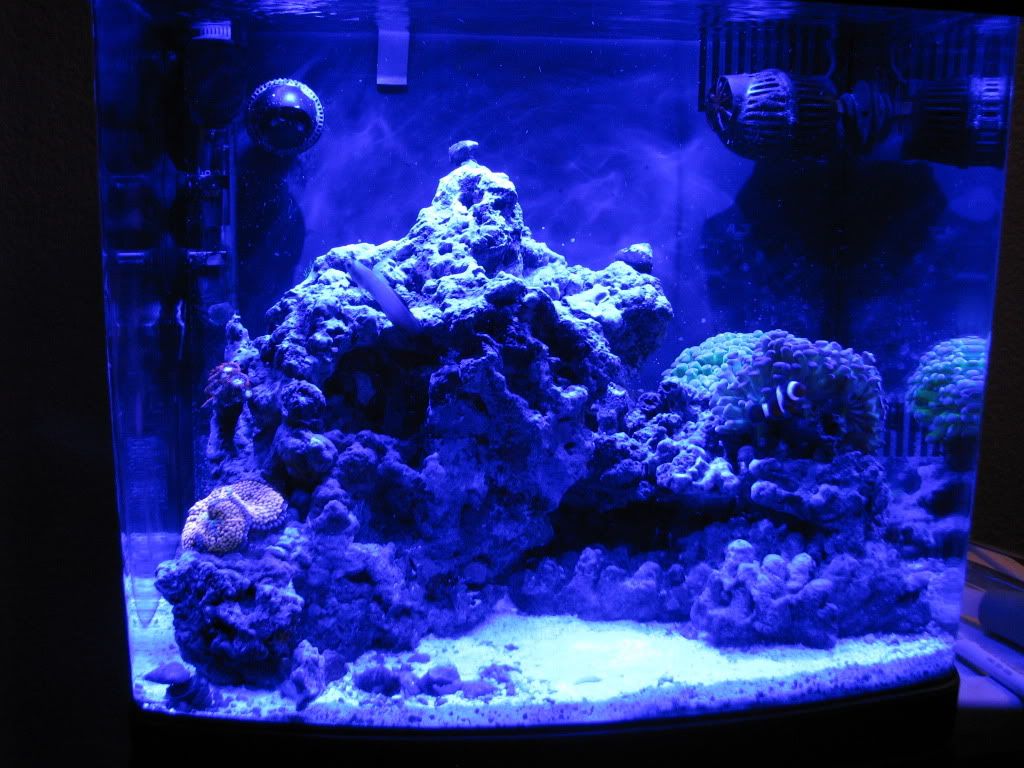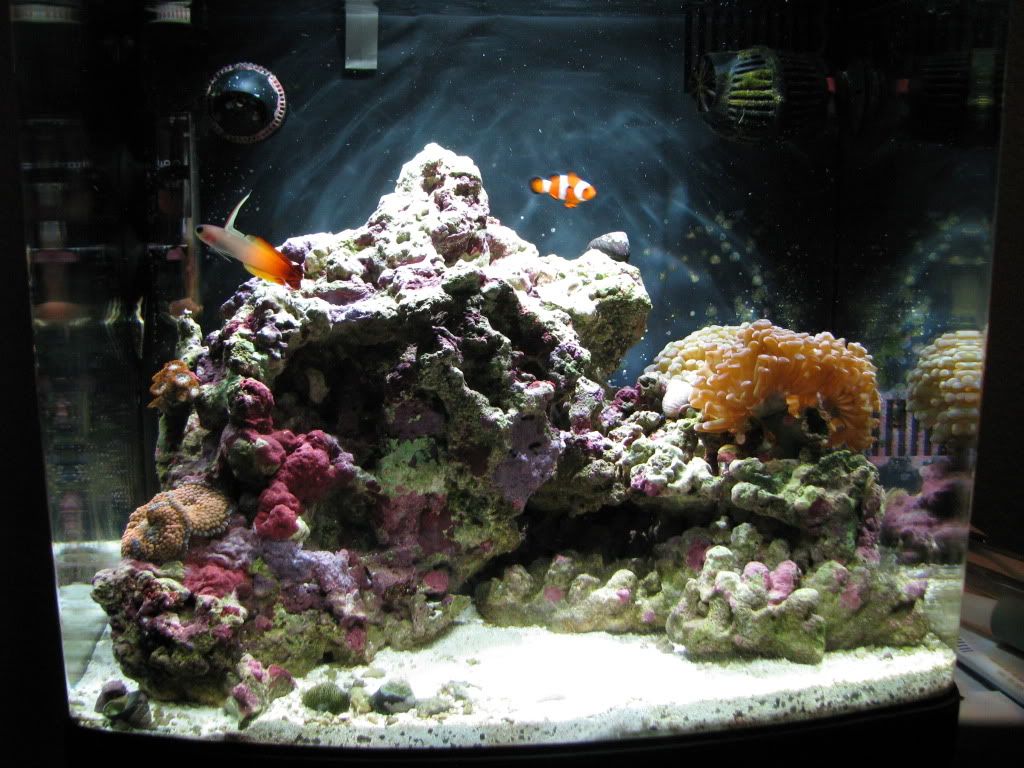 more to come....