Good day everyone and thanks for stopping by...
To celebrate my 1000th post I decided to finally get off my butt and start a thread about my tank.
It is a 2006 NC24, with the 3.36 upgrade from Nanotuners. This is the second setup in this tank. The first ran from February until August but was torn down in what would be too long and boring a story to be discussed here. It has been in its current configuration since September.
Thanks everone. Comments and questions are welcome.
Please excuse my lack of photographic skill.
Full tank shots...Daylight...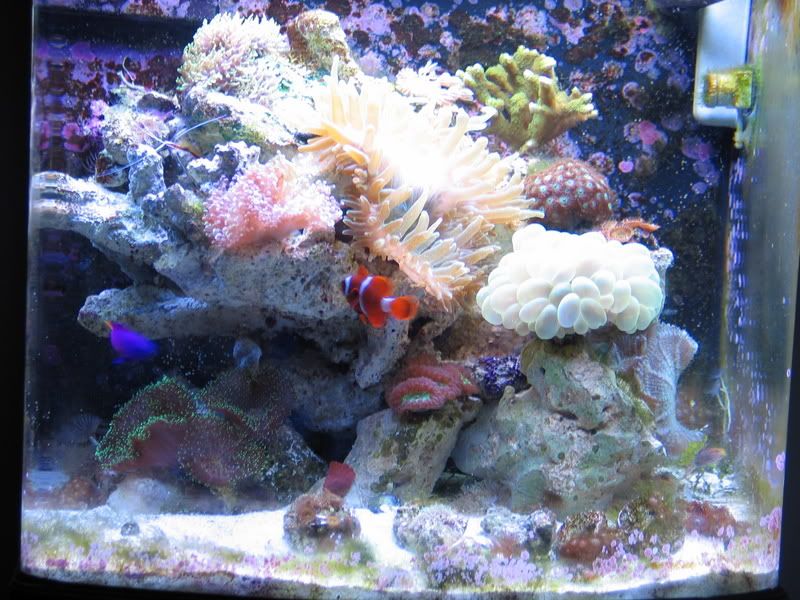 ...Actinics...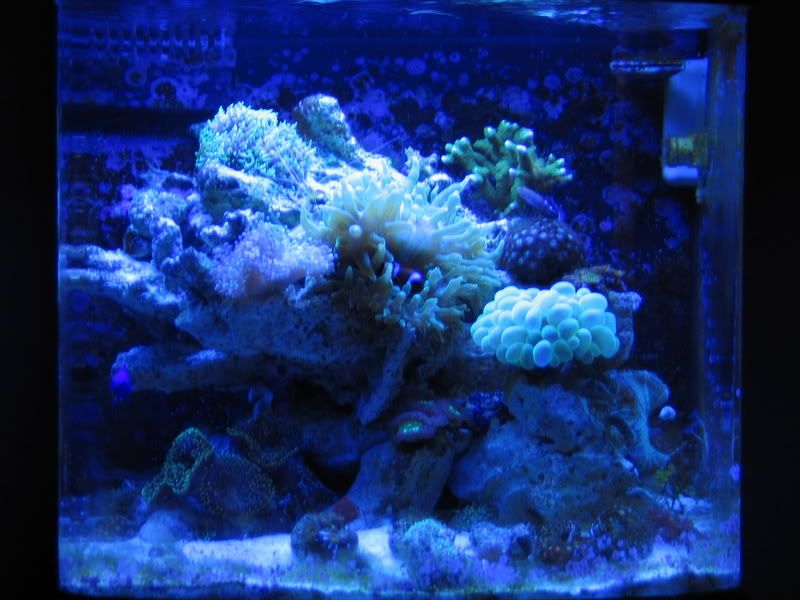 My Rainford in the Macro Garden...
Showoffs in the foreground while trying to take a pic of my Blasto's...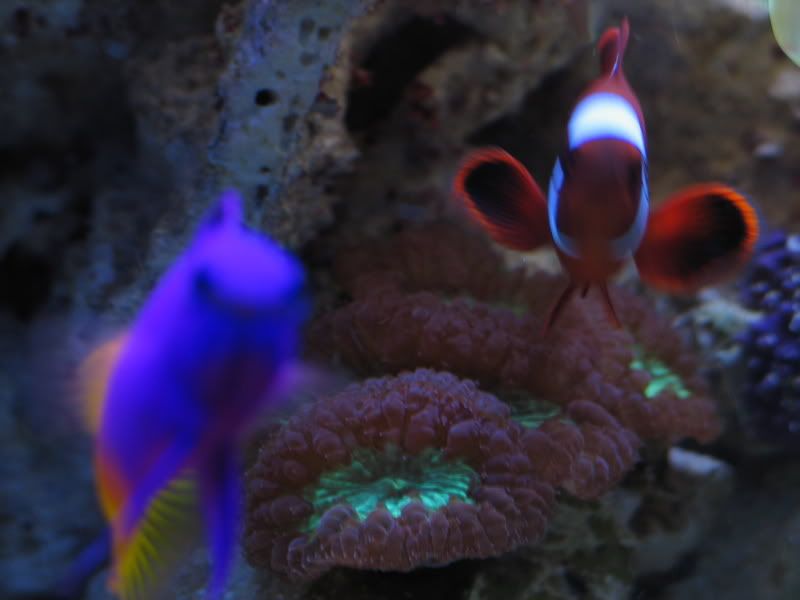 Gramma looking at me like I am crazy...
Pictures with the flash on suck...
Kicking it...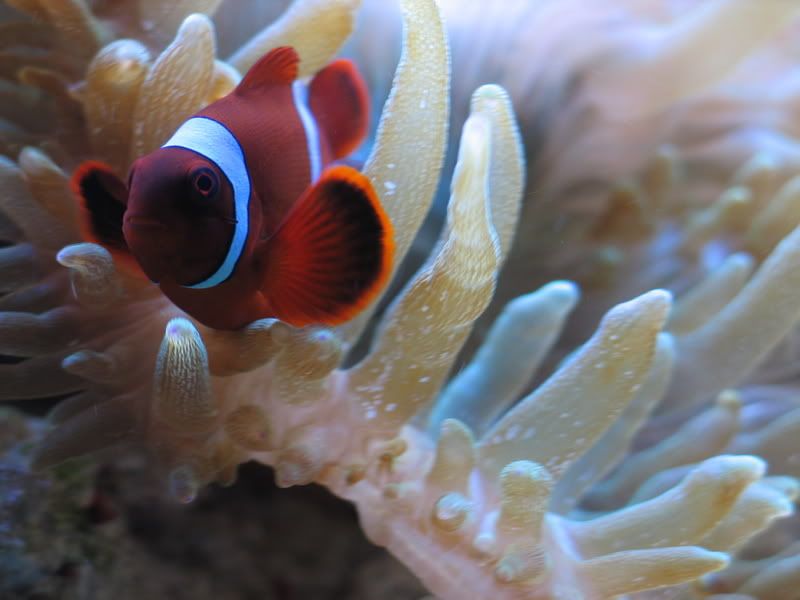 Here is crappy video at dusk.