Hi all, my name is Dawn and I have come to adore seahorses. I began my first tank build for seahorses in April 2014. If you are interested in my seahorse tank beginnings you can check out those threads by clicking on the links in my signature.
The latest video of my tank.
This tank is actually in honor of my stallion, Adam. He sadly passed about 3 weeks ago and is my first seahorse loss. I believe his passing may likely have been linked to me adding sand from another tank to my sandbed. That got me researching more on sandbeds for seahorses and bare bottom tanks for seahorses.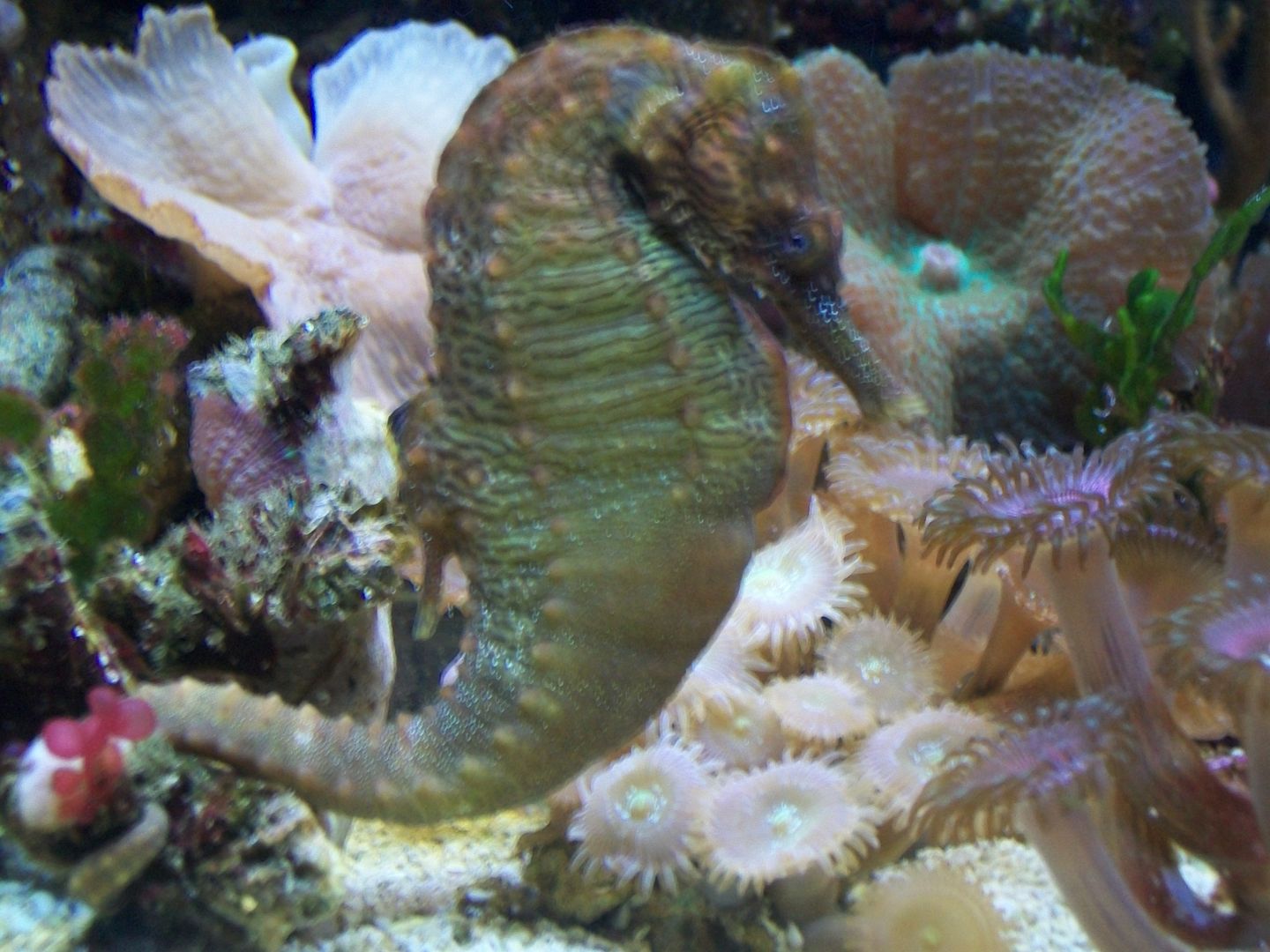 I personally am not fond of how bb tanks look, but became convinced that they are more maintenance friendly for seahorses. So I pondered ways to make a bb more palatable to me. I decided painting the bottom was the way to go. However the prospects of tearing down my current tank to paint the bottom got me wondering if a new tank was feasible. It turns out that a 56 gallon column aquarium is a very similar footprint to my current seahorse tank. That was all the encouragement I needed. I bought the tank and ordered the stand immediately.
The tank in preparation to paint the back wall.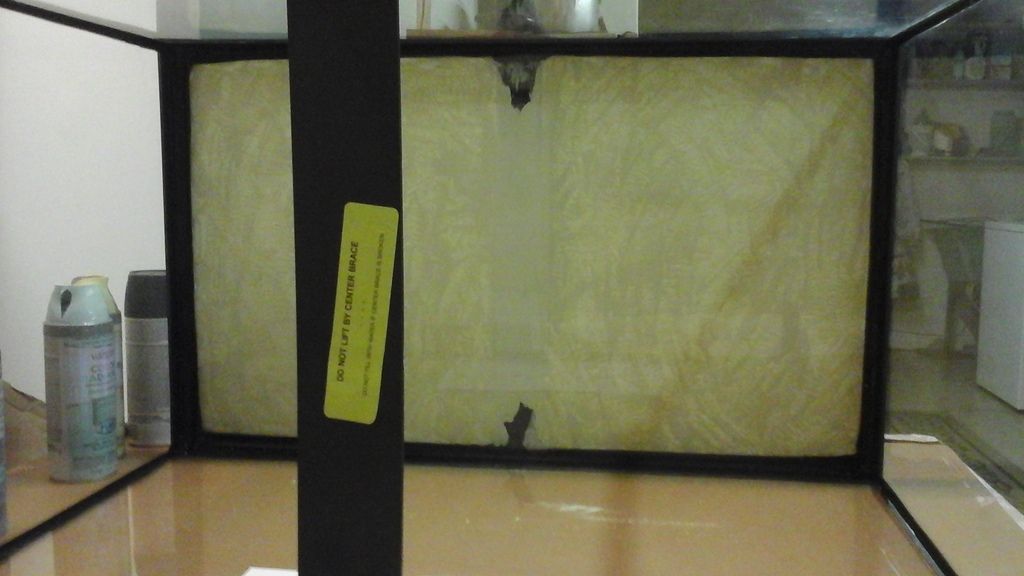 This is the bottom almost finished being painted. I used a valspar sandstone paint for interiors, actually the same color as my livingroom walls. It does look like sand somewhat.