My very first tank on NR under 1stimereefer was started 8 mos after my spouse passed.
http://www.nano-reef...d/#entry4362668 Evolve 8, Feb 23, 2013-
The tank will soon be retired and given to a friend.  The acrylic, even with the acrylic safe sponges and blades to clean her has gotten so many pores that the walls are very difficult to clean.  I want to give the acid rain bta a better home too.  Also, such close proximity to the chair made tv viewing annoying for guests as the light is so bright.  Not to mention so much detritus builds up in back.
So.... starting a new tank with the 10g I used to cycle the rock for my 60.  Has a crack on each side on the black rim, but it's not a tank crack.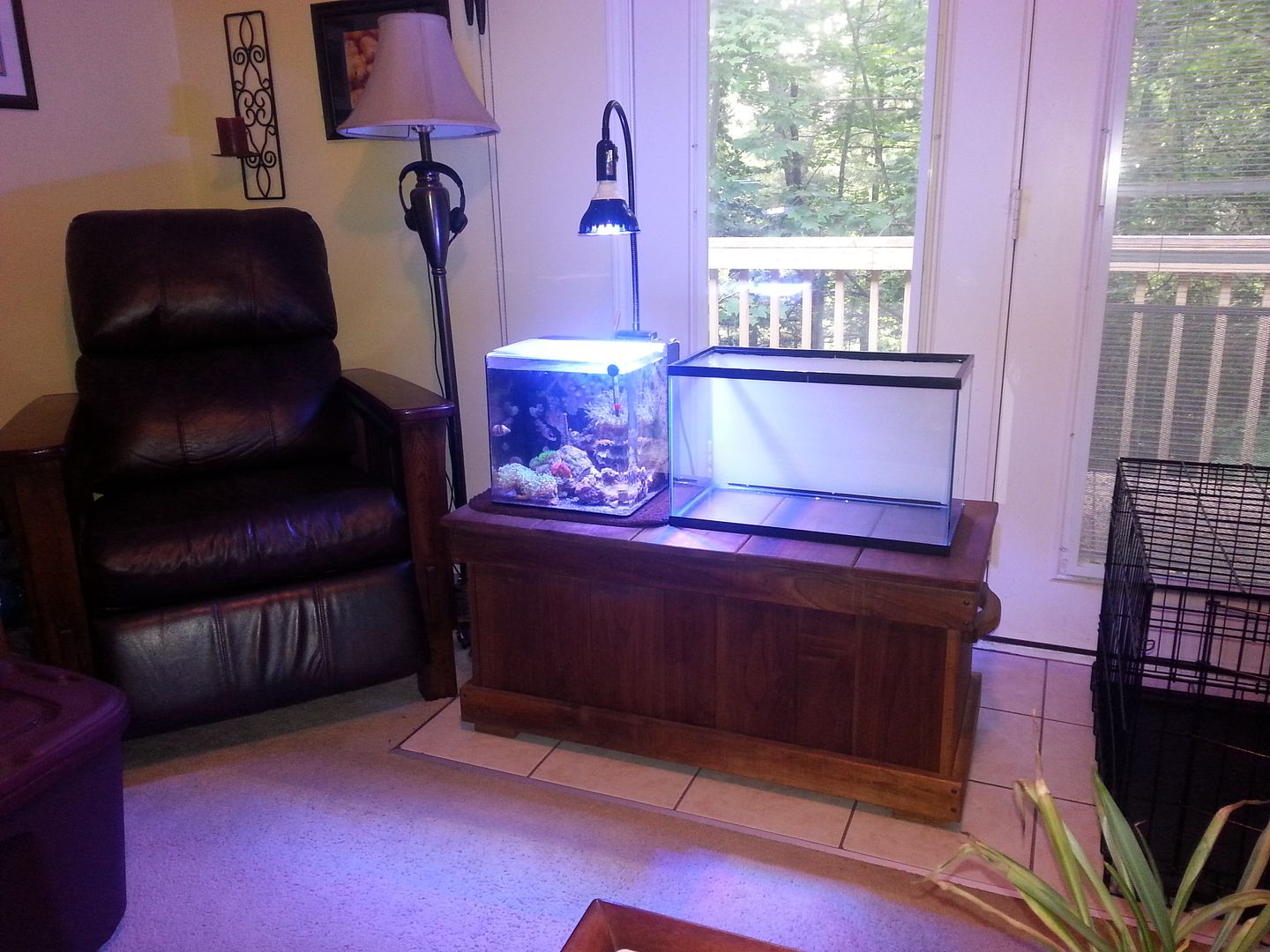 Tank got wet 7/7/15.  Karat's life was taken overnight so it's really Nameless, Shameless and Fishless.
Everything will be moved over- NanoK powerhead, heater and Par38 full spectrum bulb.  And now have an AC50 filter which is strong so unsure whether I'll move this to Gertie's tank and put one of the AC30s in it's place.  Or shaving the impellar.  Not sure which is better.
And tank today.  I did put 2 mysis shrimp in the other day and 2 shotglasses worth of sand from the 34g.