Got another batch of frags available, all of these are photosynthetic this time, and mostly very hardy

First up is my white gorgonian fully photosynthetic and very hardy. i bought it as a "ORA Grubes" but
have since thought it might be a little different. These are a very pale peach nearly white color that stands out very well, unique texture and fast growing! i bought a 3 branch frag about 6 months ago and grow this in a couple of systems and have been very happy with its growth speed, and have decided to share.

$15 for 1" frag (compare to Grubes for $45 per frag)
Mother:


Next is some of one of my favorite plate corals, a blue lithophyllon. These are like fungia but form multiple mouths, and are easily fraggable. I grow it both mounted to the rockwork and sitting on the sand bed. Very versatile coral. Loves feeding but does just fine without it (the tentacles will extend more with frequent feedings however)

Small Frags (Dime-ish sized. may or may not have mouth formed) $15ea (have 3)
Large Frags (quarter-ish sized, has a couple mouths) $25ea (have 1)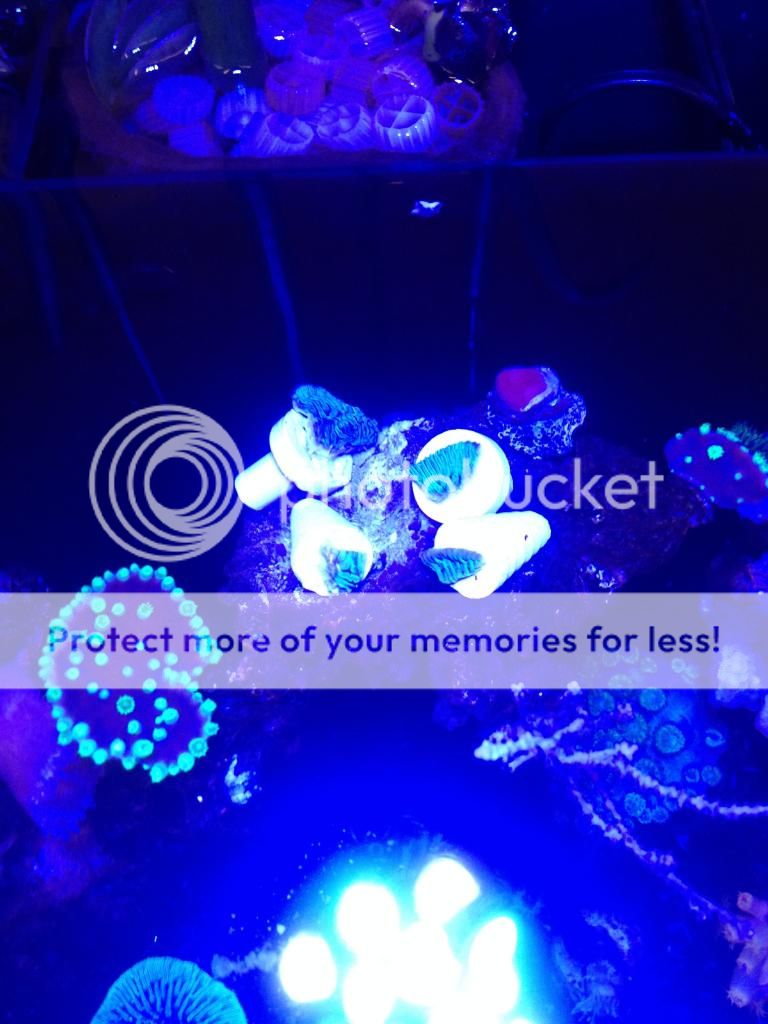 Last but not least, i have a frag of my red fungia. This is a rare opportunity to own one of these beautiful corals for a fraction of the $150-300 price tag they demand as whole plates. This frag originated from a second generation "pie slice" frag that formed a perfect baby fungia at the "point" of the frag. This is a frag of that piece and should do the same thing for the new owner with time (last one took a year to form the baby).

$75 (dime sized, mounted to plug to avoid it falling somewhere i cant get to, you can pop it off if you want)
Pic of actual frag:
Pic of my baby from the same frag:
as always shipping is gonna run between $35-45 depending on location for USPS overnight, live arrival guaranteed if the loss is reported within 2 hours of arrival, refund will be given for coral only not shipping. i can ship cheaper with no guarantee too....
i can also ship fedex ground if within 100 miles of 92660 for like $15 with guarantee if it arrives within 1 day (which it will if you are within 100 miles)
pickup welcome as well in costa mesa california.