Tank established 6-15-13
FTS April 2015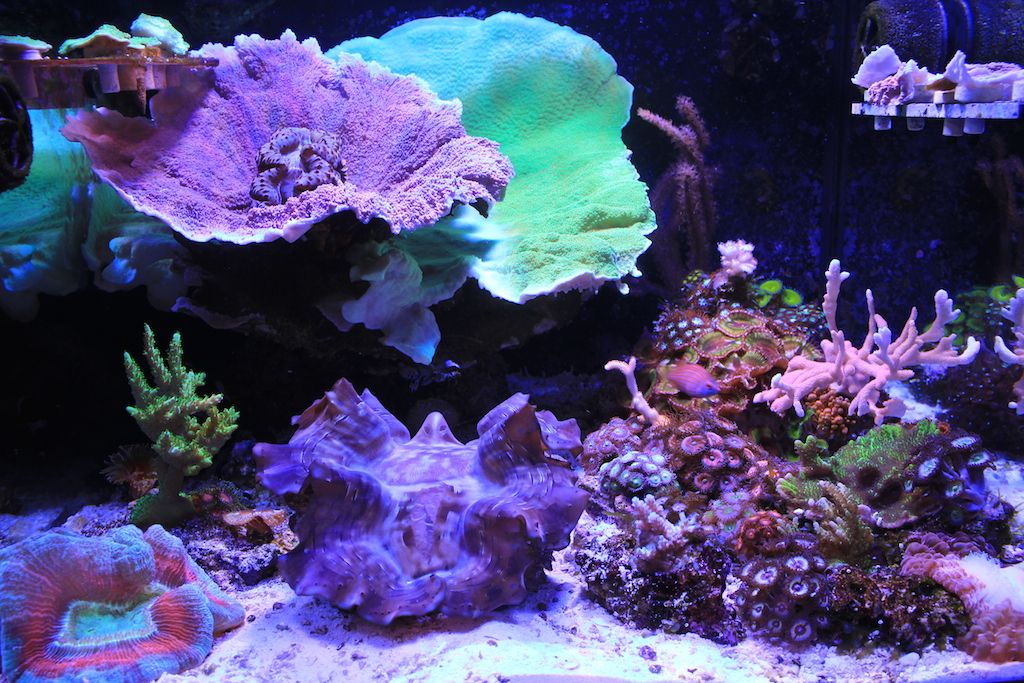 Tank Video
https://www.youtube....h?v=0A2yZxZLA8w
The build has begun on my tank upgrade! I'm upgrading my 28g tank to a drilled custom 45g Cube.
Everything from the 28g will transfer to this new tank.  The following specs are either things I already have or plan to get:
Tank:
Custom Visio 45g Cube 24x24x18 drilled 
Lighting:
Maxspect Razor R420R LED 16,000K 120W
Controller:
Neptune Systems AquaController Apex Lite System 
Sump:
Trigger Systems Crystal sump 30x12x15 
Skimmer:
Reef Octopus NWB110
Reactor:
NextReef MR1C Complete Media Reactor 
Pump:
Eheim 1260 
Rock:
KPA live rock 
Sand:
Live Sand
Livestock

:
Fish:
2 Ocellaris clownfish
1 Pink Streaked Wrasse (Pinky)
1 Masked goby
1 Mandarin Dragonet (Bogart)
added July 2013
1 Orange Firefish
3-4 Green Banded Gobies
2 Circus Gobies added March 2015
1 Blue Star Leopard Wrasse (Rebecca) 
Corals
: 
LPS
Open Brain
Cynarina 
SPS
Green Slimer
Seasons Greetings monticap
Idaho Grape monticap
Spongodes
Red Digitata
Blue acropora
Pink acropora
Forest Fire digitata 
Softies
Asst. Zoas and Palys:
nuclear green, armor of god,king midas,pink elephants,etc. 
Clams
Gold Maxima (Celestia) (acquired 8-15-13)
Brown and white with blue spots Squamosa (Giselle) (acquired 9-17-13) 
Gorgonians
Pencil gorg    
We built the stand (mostly my husband, with a little of my help) in a day, on 5-11-13.  It still needs to be sanded, primed, and painted which will be done this week. 
Some photos of the stand build
and so it begins......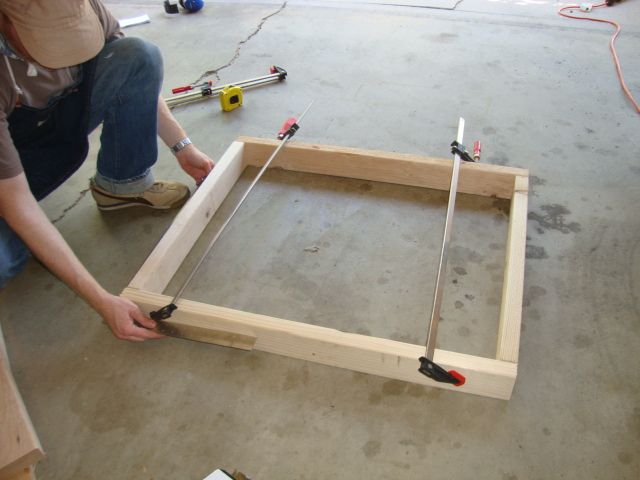 yours truly...getting in on the action LOL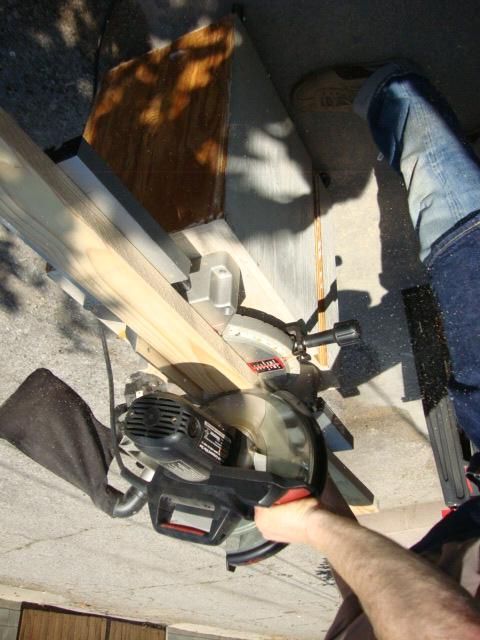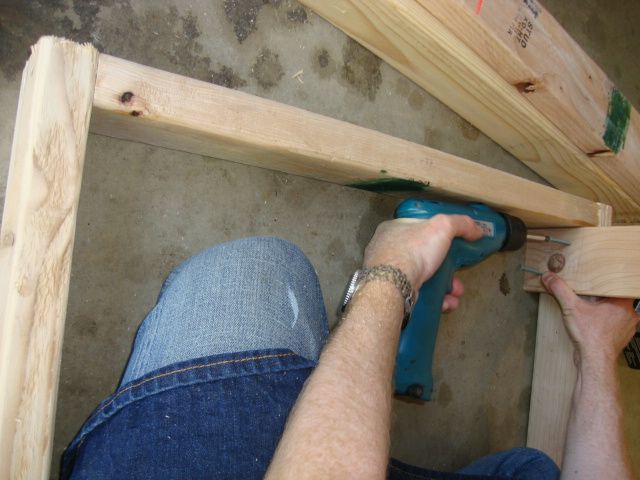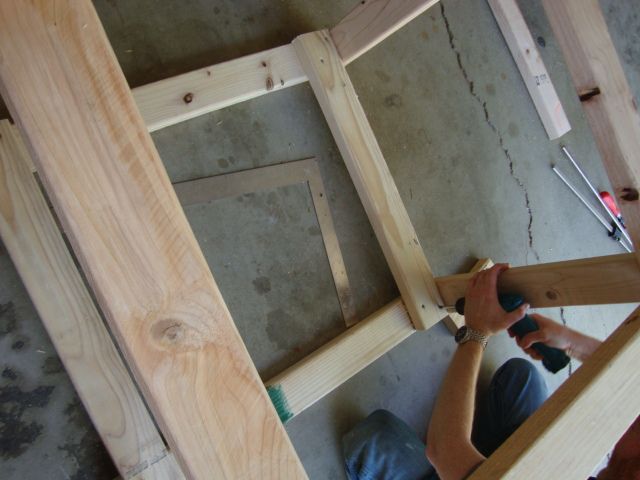 starting to look like a stand!!!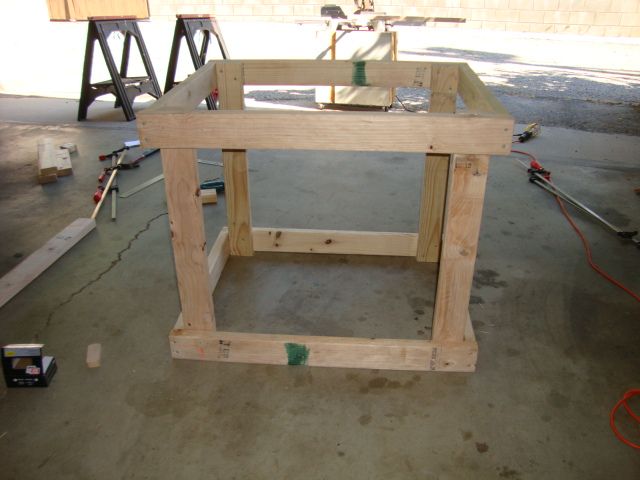 Oh, hi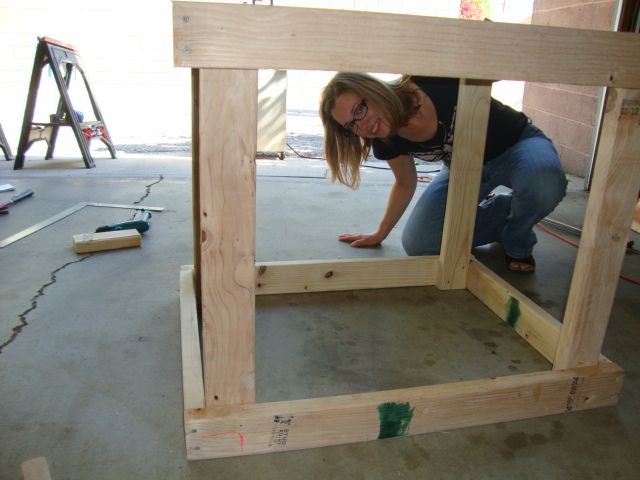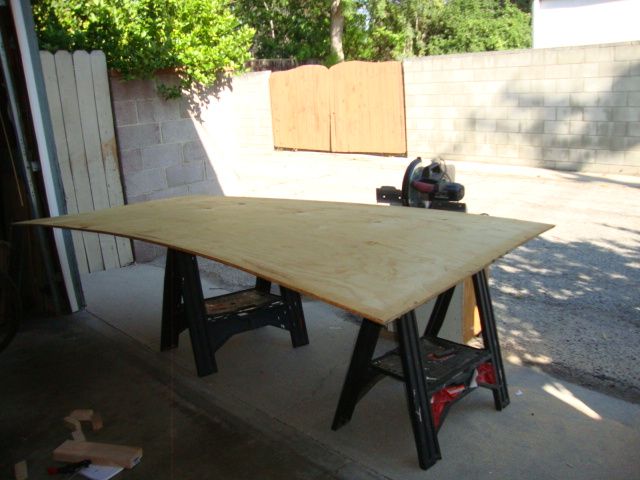 Putting the sides on
Measuring for the top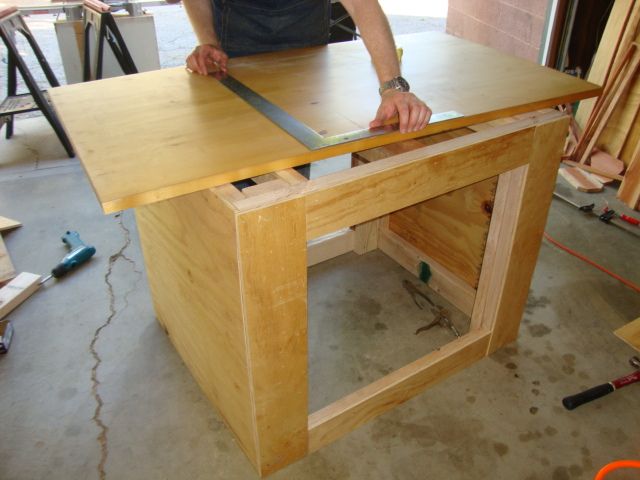 Top is on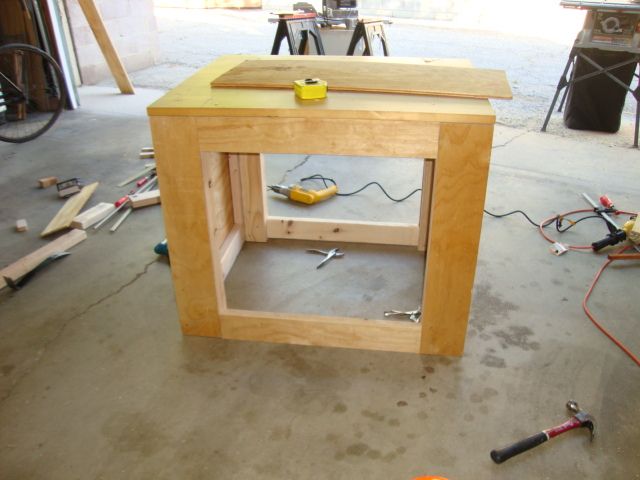 Complete....just need to prime, paint, and put the doors on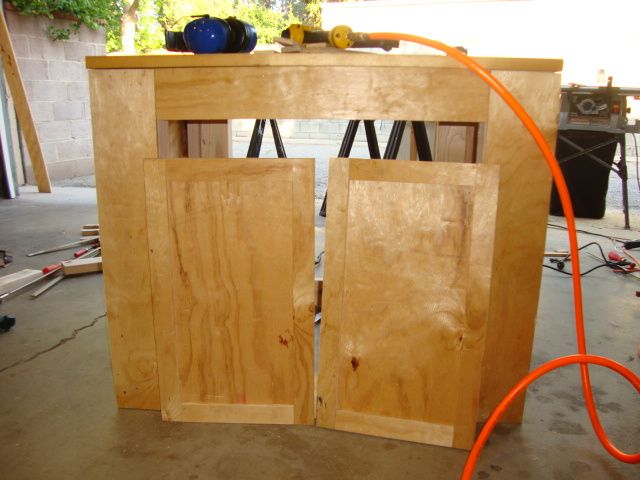 And for those who haven't figured out my tank thread name...this is my inspiration for the name....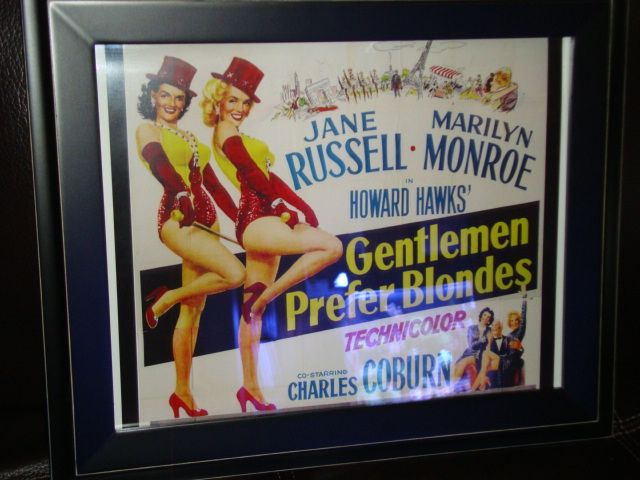 That's where we stand.  Stay tuned for more to come