I got this little guy as a mystery frag in an order from Vivid., Anyone know what it is? Ive looked all over and I cant find anything near to it.
This is what it looked like when I got it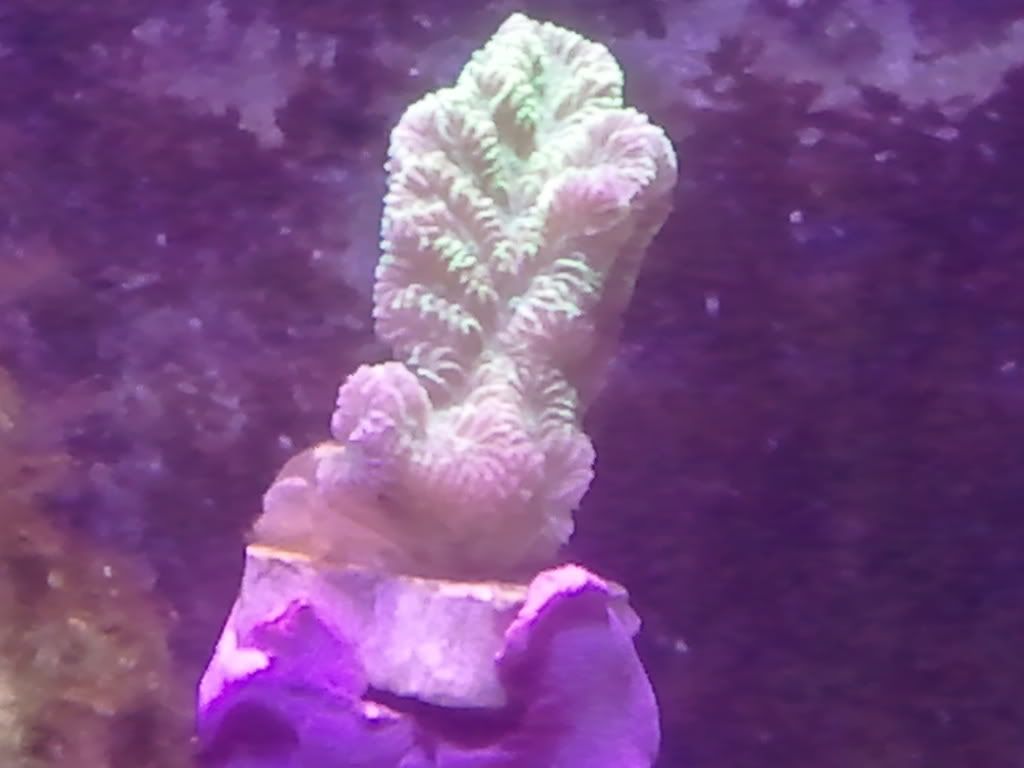 Ive moved it around., It seems to not be soo hot on my LEDs as its really colored up since moving it to a high flow, medium light area.,. But I cant see any kind of polyps on it., Has what almost look like little mouths like on Hydnophora., but no extension., Everything else in the tank is and has been happy.,
Since Ive moved it.,., Sorry, Cell phone takes better video of the tank then stills.,...