So long story short, I bought some mangroves for my tank and hated the way they looked in the display. I think they are better looking in shallow tanks. I started reading on line about growing them in pots and used what seems to be the common set up for potting them. I started out with a large glass jar and pea gravel, filled it to the top with water and placed it in a window. They did fine but I hated how stagnant the water would get.
I decided yesterday to re do the setup. I purchased a larger pot and some new pea gravel along with a bag of larger stones. I placed the larger stones in a ring on the bottom and placed a hydor pico pump set at half speed in the middle. The pot came with a false bottom which I took out and drilled a bunch more holes in. Next I set the mangroves against the false bottom and filled in with the pea gravel. I set the pot on top of a bakers rack we had and am using a 60w grow bulb in a drafting light over the top.
Here is the set up as it sits now: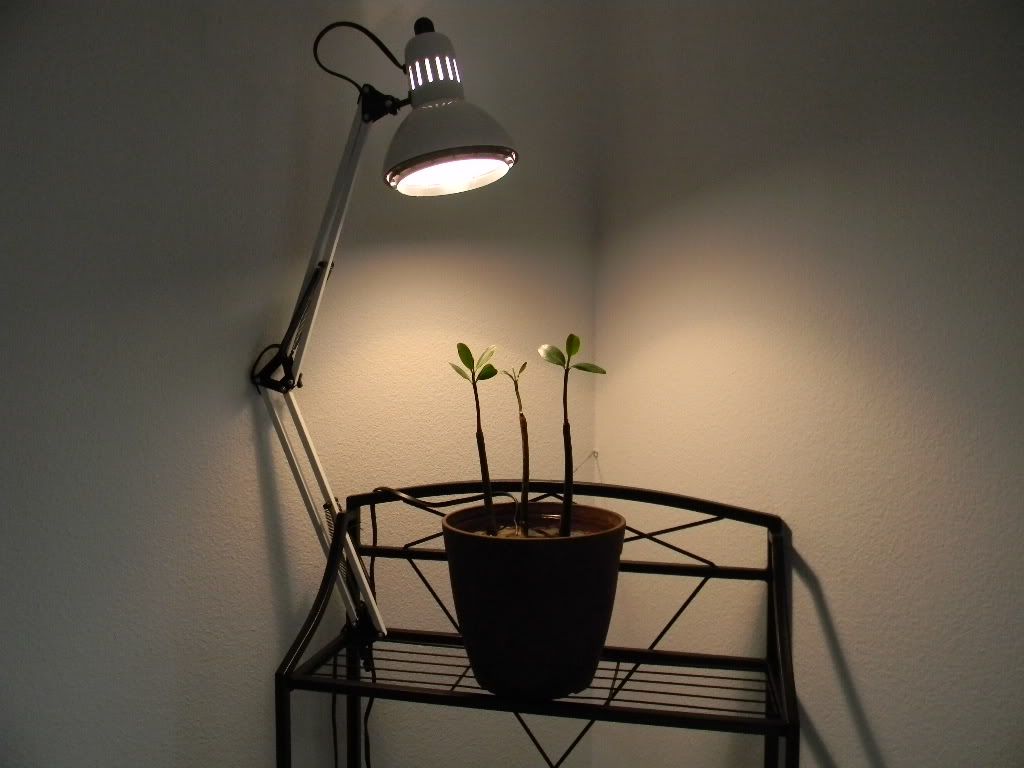 My questions are these:
Should I add plant food? I have read that supplementing iron and manganese is good for them.
Should I add some of the water change water from my tank? I have read that a diluted salt water can be good but that a sudden change can hurt them.
Is anyone else doing this with these plants?
Thanks for looking.