Yesterday I got a noen green birdsnest frag. Dipped it with coral rx. acclimated correctly. it was in tank about 6hrs when I took this photo. when lights where off. just moon lights.
Looks ok to me in this pic.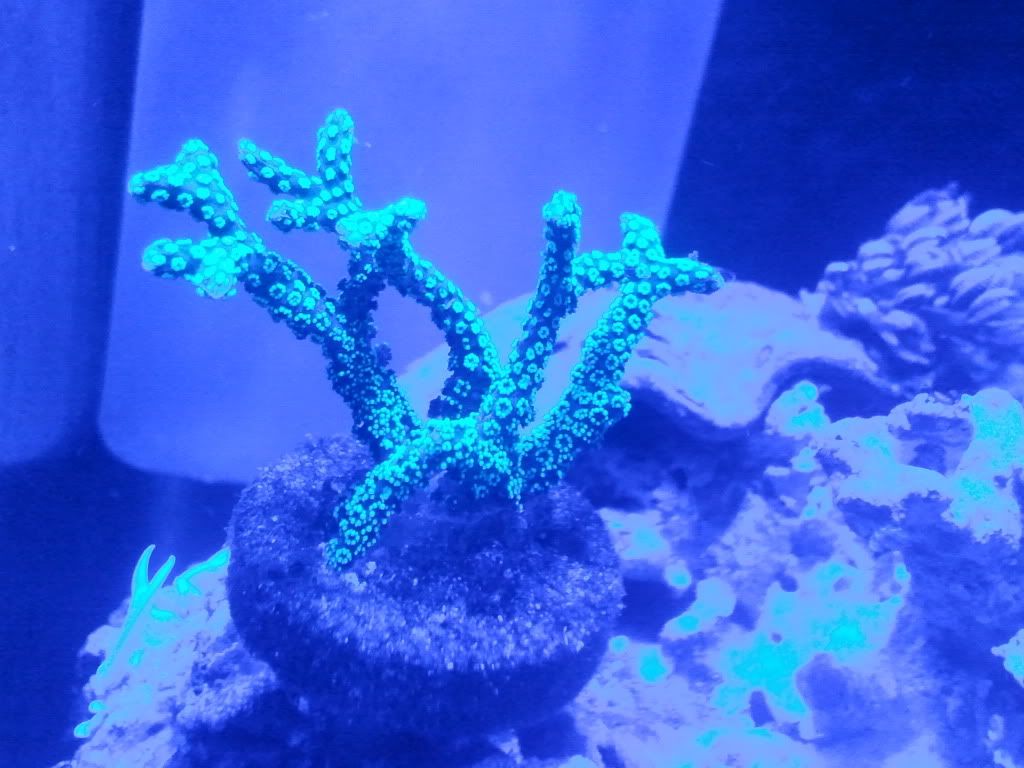 At 10am today I took this pic.
See the missing polyps? Any idea on what may have caused this?