Current FTS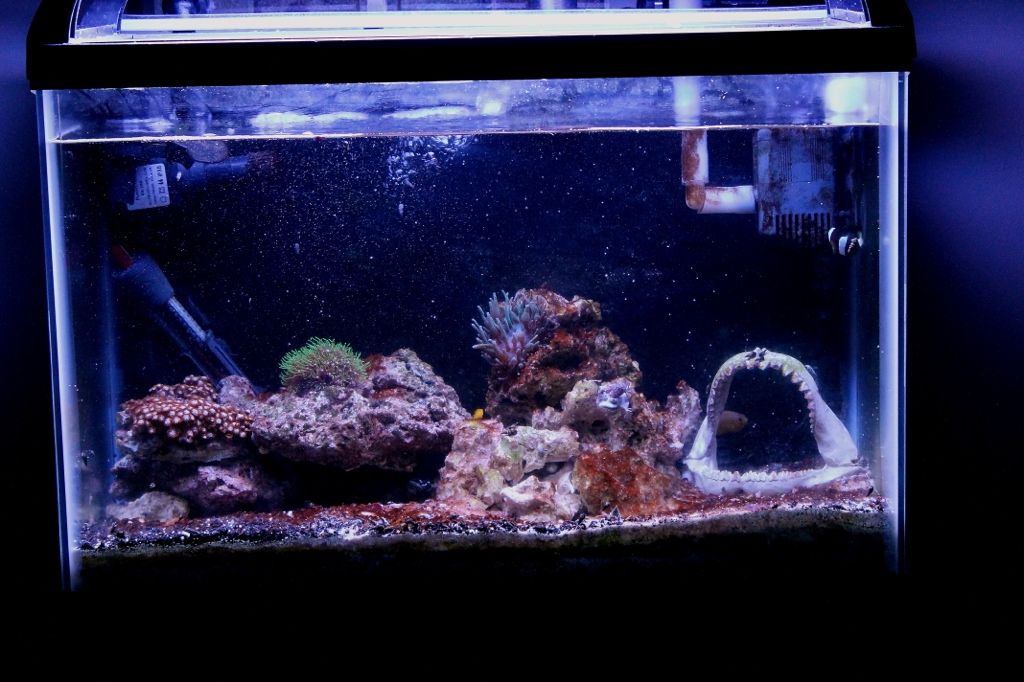 Any suggestion are welcome. Im still new to this area of animal keeping.
Equipment & Filtration:
- HOB Refugium with cheato, Live sand & Live rock.
- 12" T5 light for fuge
- 150w Hydor heater
- Petco 295pgh power head
- AquaC Remora HOB Protein Skimmer
I feed live and frozen foods daily, so in turn I also have to remove crab shells, fish bones, and shrimp pieces daily to keep nitrates down. No CUC has survived yet so I'm not sure what things I could add the take care of algae & detritus.
Edited by Criley7, 26 September 2012 - 11:36 AM.