Hi guys / gals,

Good day today, Over 4 hours of sculpturing, cutting, scaping, zip-ties, gel glues, bonding, drilling, drying and waiting. This is the scape i had came up with in my head and now create on John ReefCleaners Macro rocks. I used about 13lbs of live rock that i had been curing in the QT and just glue the smaller piece to cover up the zip-ties. Here is the outcome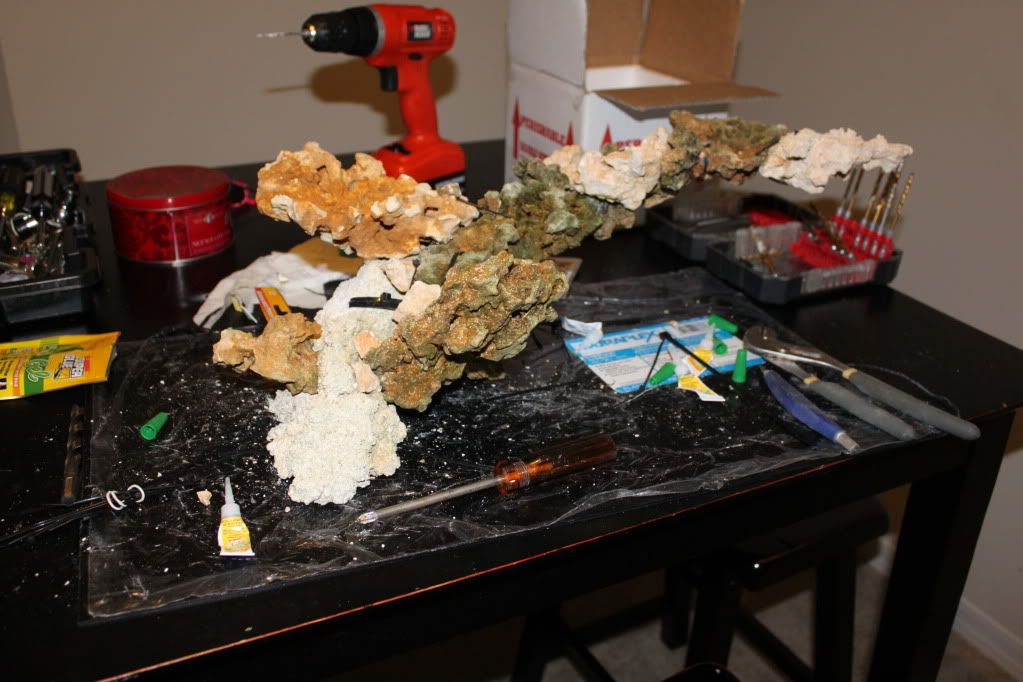 Will take some FTS updated in a little bit.

If there is something i need to change please don't hesitate advise me. i be more glad to add or change something out from the scape.


Best regard,
David
Edited by d'Espresso, 09 May 2012 - 07:06 PM.