Well here is a thread for my little tank that I am building to tide me over until I have the room to set up my 225 gallon.
I found a nice tank for sale from a local guy and picked up this nice 30 gallon rimless cube 24x24x12 with a centered trapizoid overflow.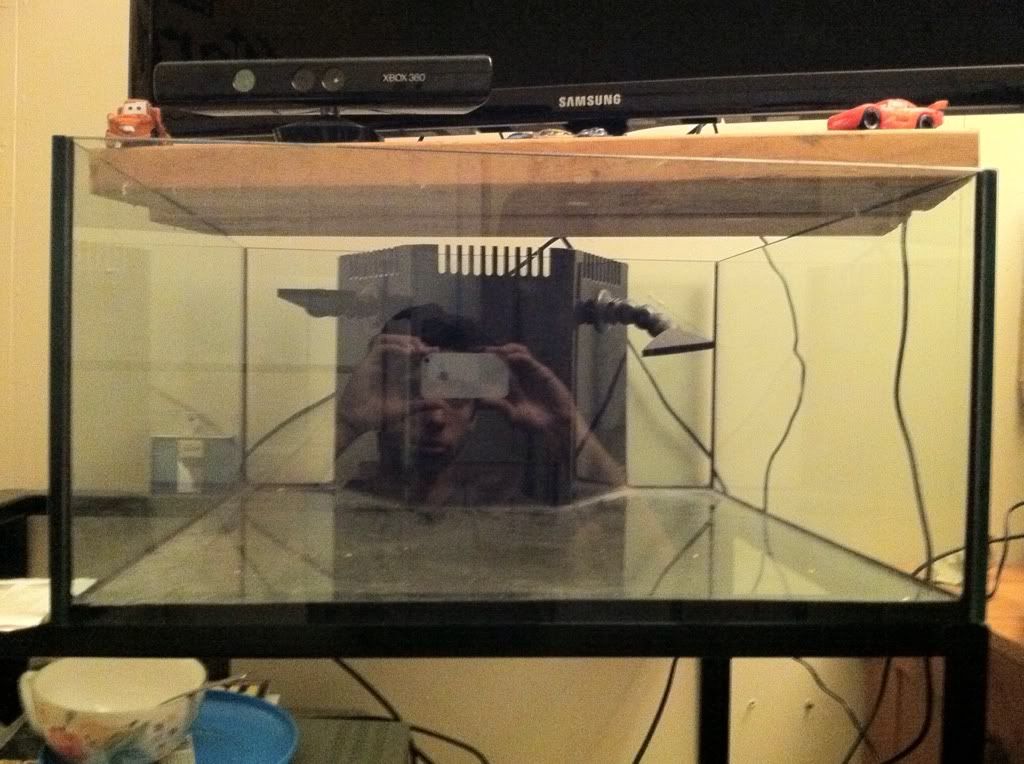 It came with a steel black stand but the design on the stand was not well thought out in my opinion. So I made a new stand out of wood, it is designed to have a 4" lip all the way around it. For now it is just going to be the stand but I will skin it later and make the panels removable.
From this: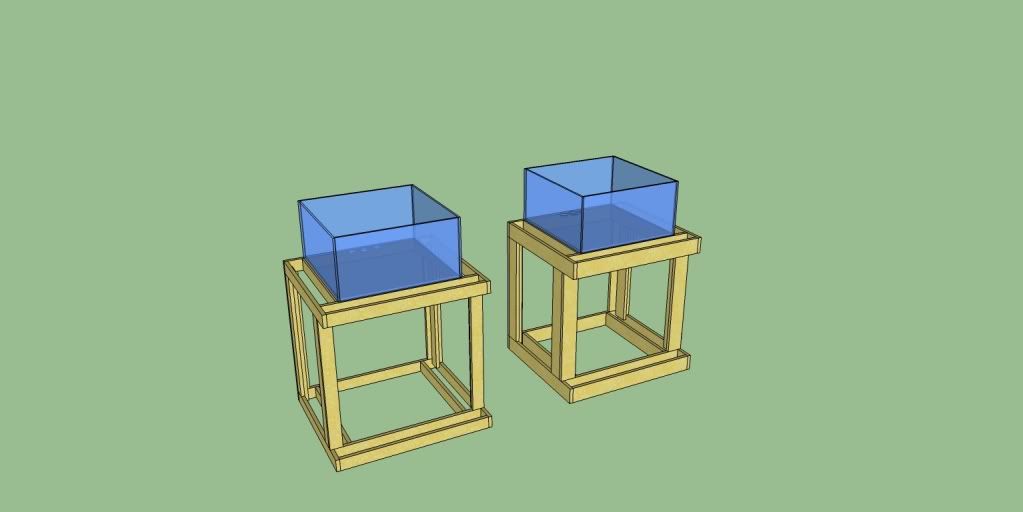 To this: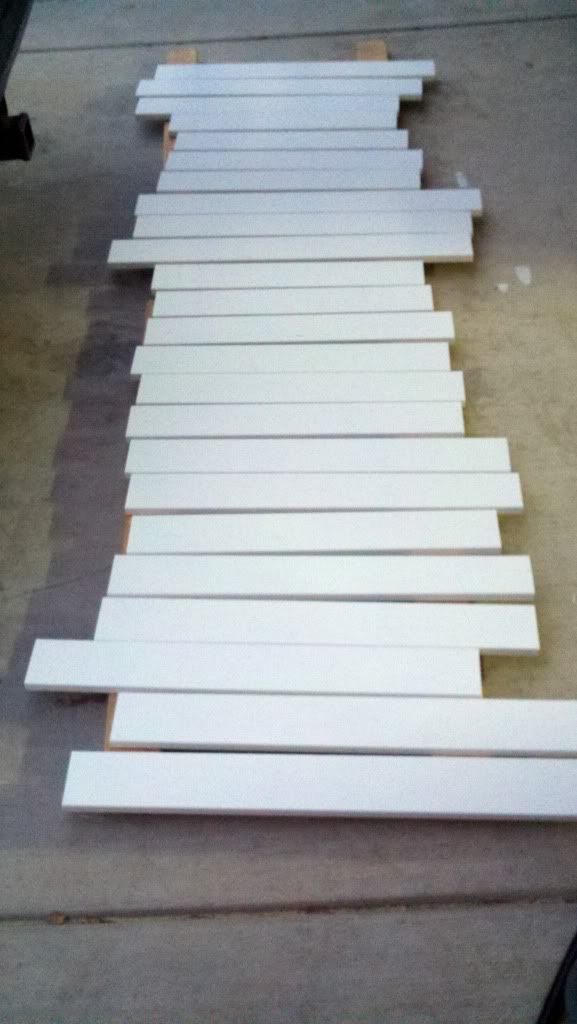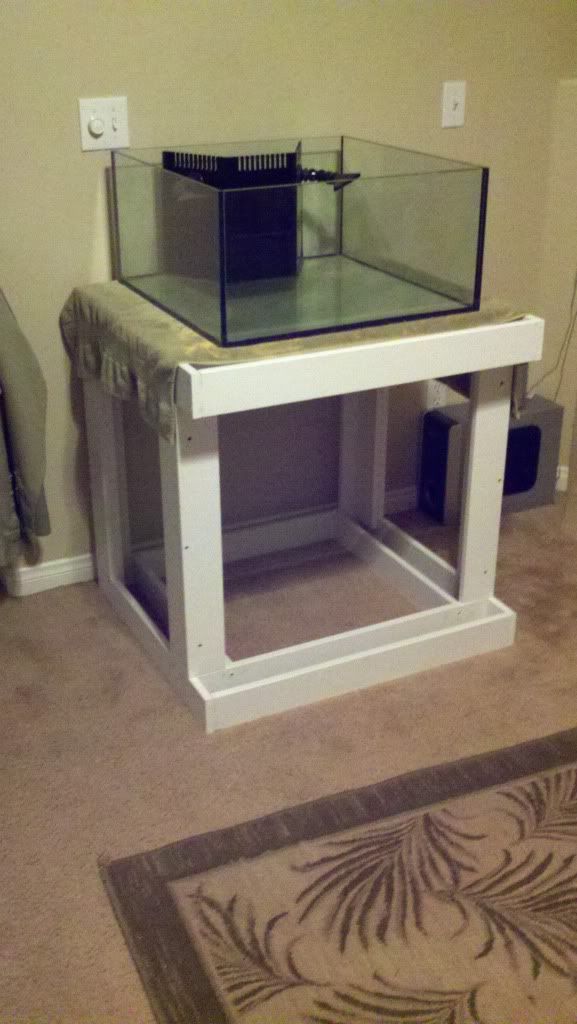 Next I am going to be building a DIY LED fixture out of Cree LEDs that is still in the planning phase.
Well I was able to get a little more done. I got the basic bottom, top, and back board painted and screwed into place. I also filled all the screw holes that were left over from assembly.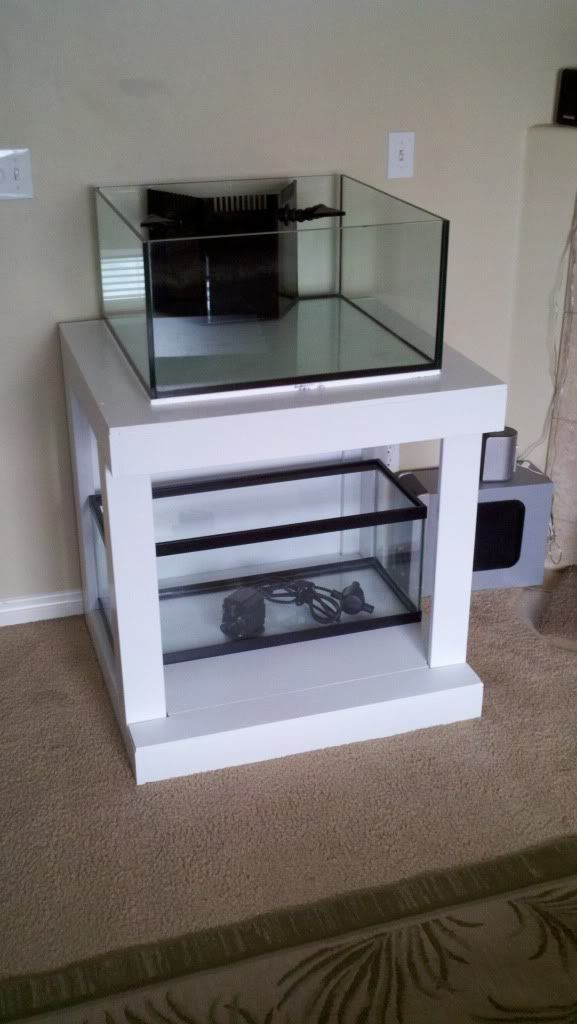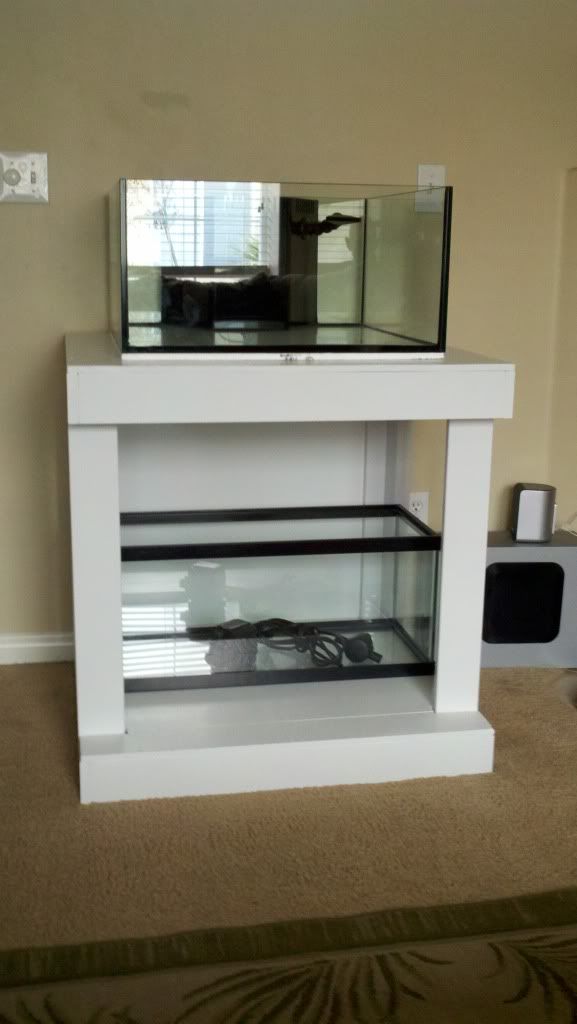 I also notched out the top board to allow for the three bulkheads.