Just getting back into reef keeping after like 12 years. Figured I'd throw in my tank info here and some pics to help others as much as most of the tank posts here have helped me.
Tank was set up February 26th with just sand and water. Got 26 lbs of Manado live rock from Premium Aquatics on March 2nd and tunze 9002 skimmer and mini-skimmer cup from Intank that same day. The Manado LR from PA is wonderful. Its very open and has tons of swim-thrus in the rocks and lots of surface area for bacteria. Really glad I made the choice to go with that. Live rock went in and levels went up as expected with die off.
What was not so much expected as by like the 4th/5th, AM started dropping, PH went from 7.8 to 8.0 to 8.2. NAT and NIT levels all dropped to zero as well. Since then the levels has been consistent at zero and 8.2 PH. 8 day cycle?? Algae is growing, little brown showing up. Fish not going in for a few more weeks at least. Too expensive not to be 99% sure the cycle wont restart and mother nature gives me a cruel April Fool's joke.
I'm still working on the livestock list.
CUC crew from Reefcleaner.org. Ordering that today.
--Probably a pair of clowns.
--Love the personality of the yellow headed jar fish.
--Would love a small Flame hawk fish, but I want at some class of shrimp in there. Not sure how well that will work out. Would have for the shrimp to end up dinner.
--couple fire fish
--or maybe a sixline wrasse
Any recommendations for movement in the tank?
Slowly a assortment of soft corals and such.
March 2nd, 2012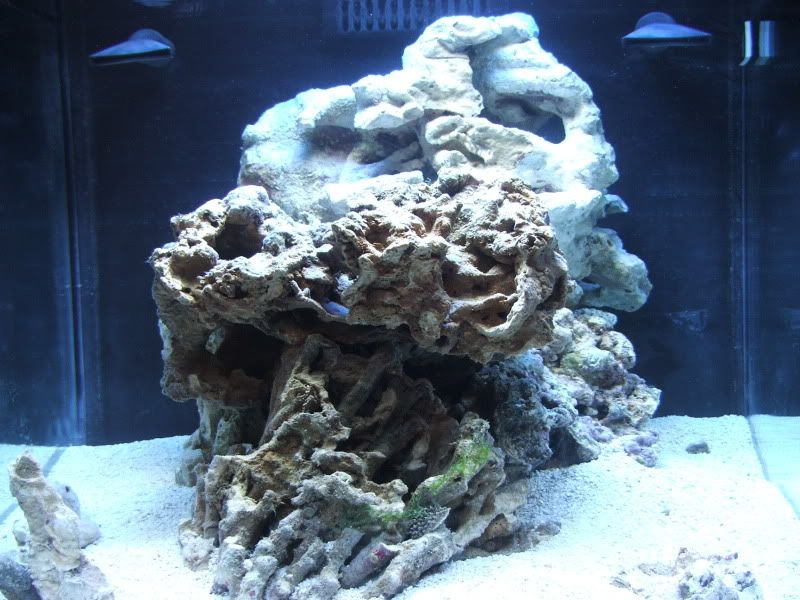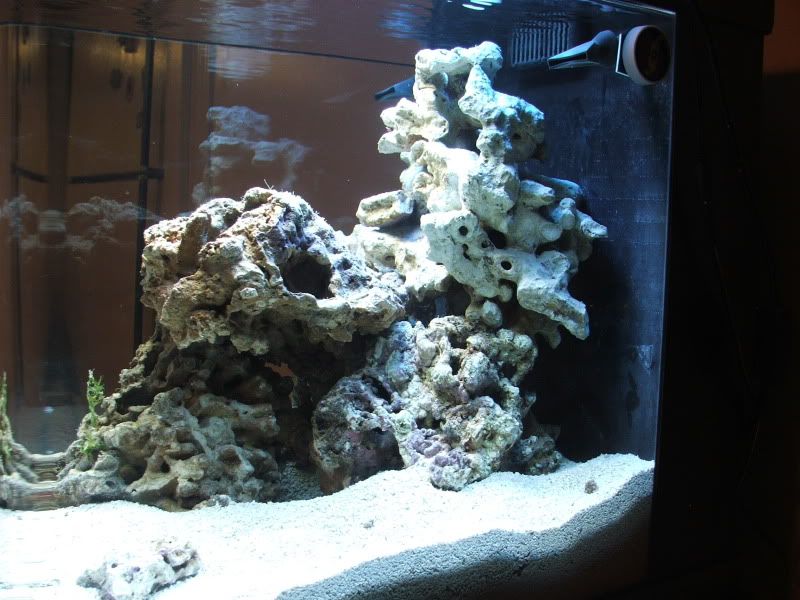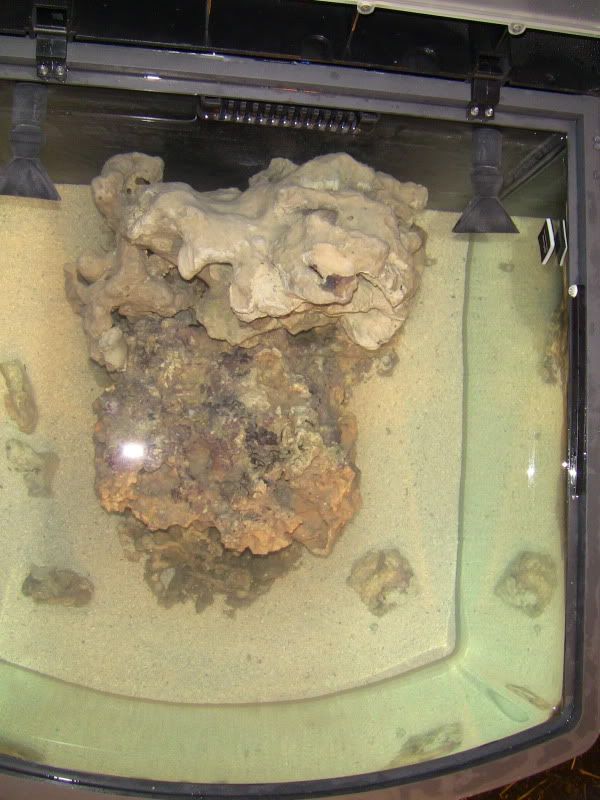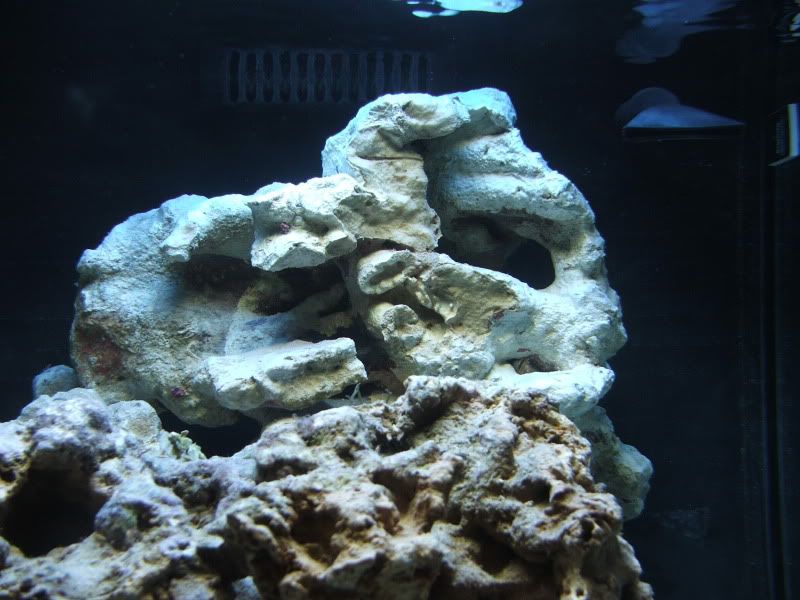 March11, 2012
On March 11th went to the MACI event and took the Frag class and put together a nice chunk of Devil's eye Zoo's and cabbage coral. Also got a few nice polyps that did not make the trip home intact, so they got glued to another rock. Everything but the Cabbage is doing good. It pulled back from point it was glued to, so I cut the rest off and rubber banded it to a smaller rock. We'll see if that helps any.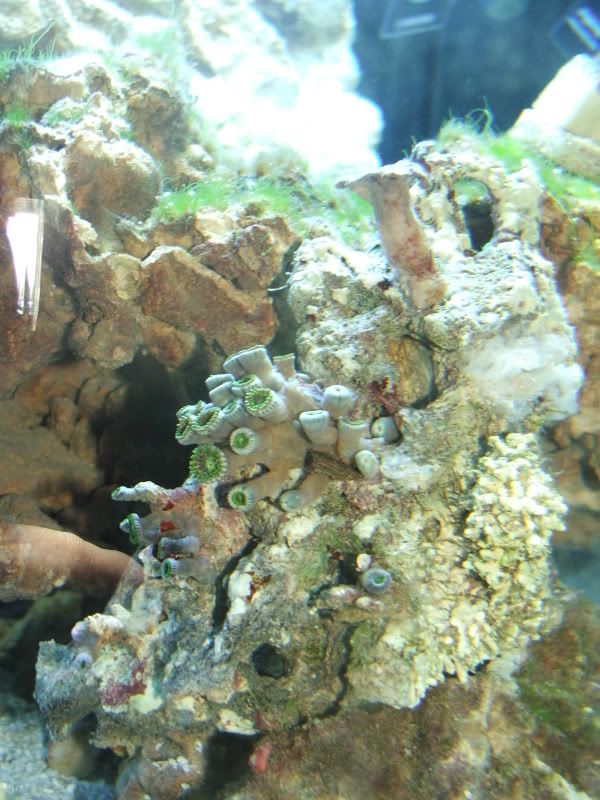 Won a frag piece of Favia (I think?) from the Reef-geek raffle. so far, that looks to be doing very well.
Edited by Chrisl1976, 06 July 2012 - 06:59 PM.