My 3g Contest Tank
The Simple Pico
So I need something to keep me busy and what better than a contest...u know how much I <3 contests
My goal is to keep a simple pico with basic and affordable equipment...nothing fancy shmancy.
I use the K.I.S.F method, Keep it simple fool!
Natural sea water is used, I dose a few drops of Seachems Reef Plus every other day.
Equipment
3g JBJ picotope -$42
DF&S HOB w/surface skimmer running filter floss and Chemi Pure Elite $20
50w Heater -$20
Koralia nano -$20
BoostLED Par30 (4RB, 1CW) -$75
Desk clamp lamp from Office Depot - $17.50
Livestock
YCG
blue neon goby
5 blue legged hermits
4 nassarius snails
1 asterea snail
hitch hiker crab
Mini brittle stars
I've seen a few small bristle worms
Green Toadstool leather
Green Slimer Acropora
Setosa
Pavona maldivensis
Red Digitata
black/yellow/green cloves
Blasto Merletti
Zoanthids
Palyathoas
Superman mushrooms
Frogspawn
kryptonite trumpet coral
3/19/12


3/21/12


4/1/12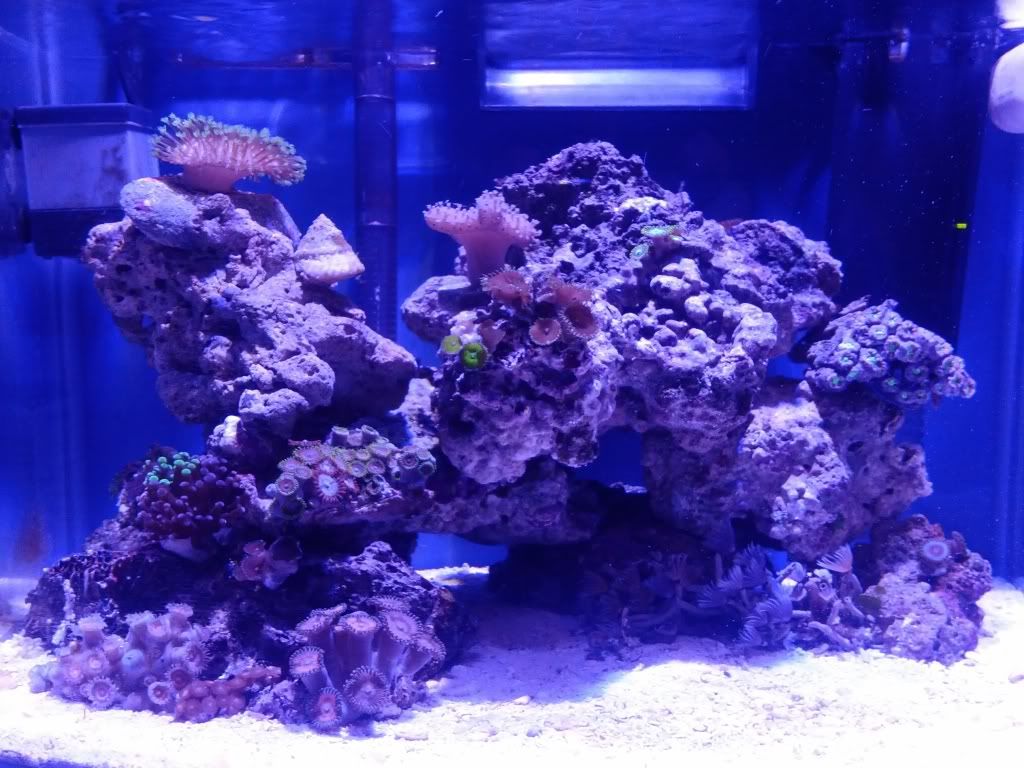 4/7/12


4/15/12


5/30/12

Edited by got2envy, 30 May 2012 - 08:27 AM.