So after taking a break for a while and letting my tanks go to poo, I have finally decided to bring my reef back to life. I was looking at my poor tank about a month ago and wondering what happened that I let it get in such a state...life...that's what happened lol So here is my start, I replaced the PC's with a cheapy T5 Odyssea unit for now till I can save up for some LED's
I have 2x blue plus, 1x aquablue and 1x super actinic. I used this bulb combo before with great results. I have my MP10 on the way from DF&S.
Equipment- I do the KISS method - no sump
Odyssea 48" T5HO
2x DF&S HOB w/surface skimmer
Vortech MP10
100w heater
Livestock -
Flame Angel
Lyretail Anthias
3x Blue Streak Cardinals
3x True Percs
Royal Gramma
Yellow watchamn
Cherub pygmy angel
Green Clown Goby (that I hardly ever see
)
Masked Goby
Porcelain Crab
Decorator crab (hitch hiker)
lots of snails and hermits
3/11/12
4/6/12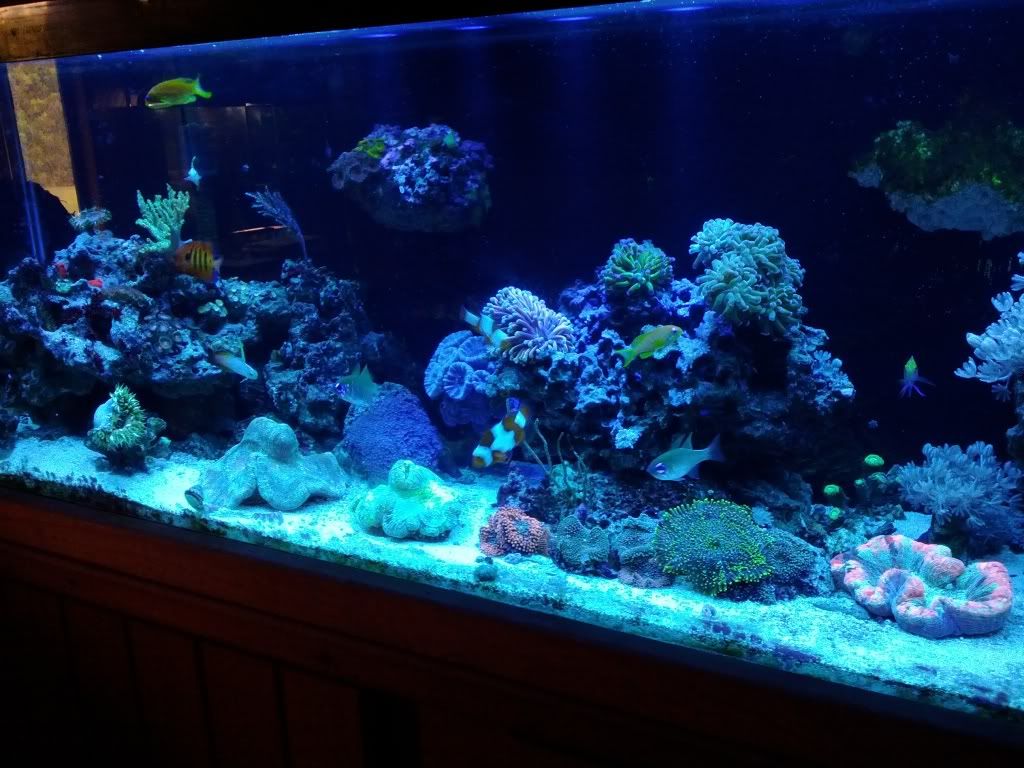 5/21/12
Thanks for looking!
Edited by got2envy, 28 August 2012 - 06:24 AM.