FTS Finally 3/24/2012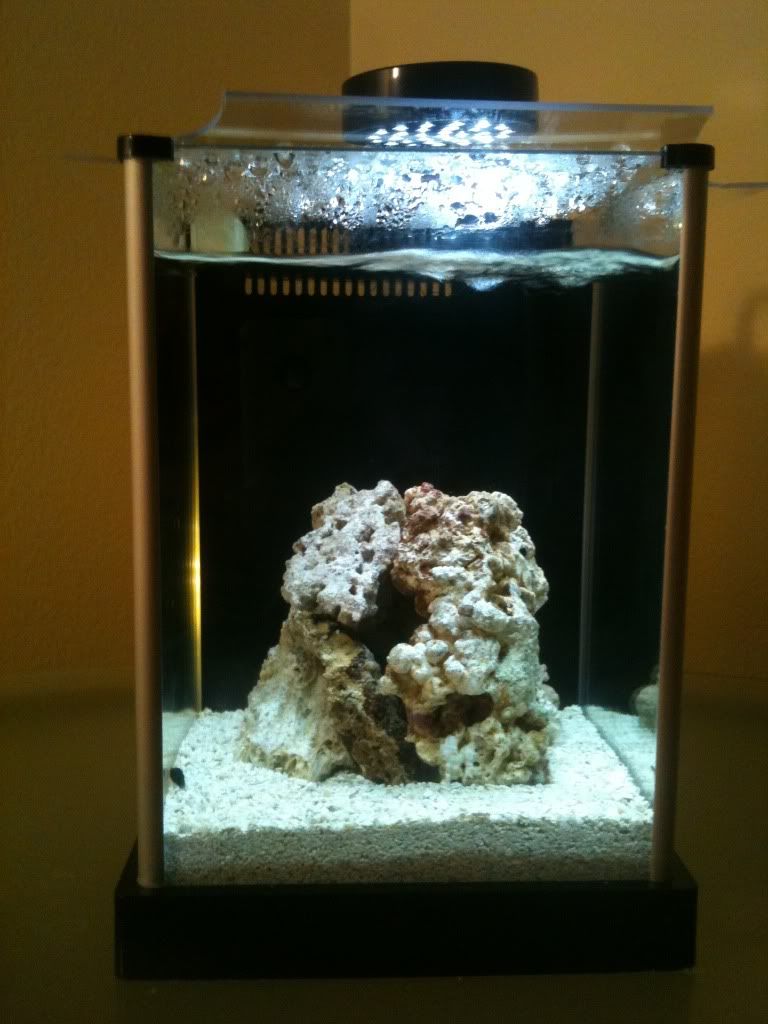 Here's a picture of the sideboob with the refugium light on.
Hey everyone, I bought a Fluval Spec a couple of months ago that I never used but now I found the perfect time to use it! I am going to keep the stock light and pump but I am taking out the sponge, ceramic rings, and bioballs. I also plugged the chamber hold with a piece of acrylic.
Current Equipment/Livestock List:
Stock 40gph return pump
Stock 31 LED light lamp
Hydor Theo 50 Watt Heater
Chaetomorpha
Submersible Refugium Light
Filter Floss
1 inch sand bed of coral reef sand
3 pounds of cycling dry rock
RO Water from vending machine (0-2 TDS)
Instant Ocean Reef Crystals
Future Equipment/Livestock List
Chemipure Elite
Purigen
Clown Goby
Zoas/Mushrooms/LPS
Edited by dweeeezy, 24 March 2012 - 12:47 AM.