Jnam's contest thread
The Beta cube.

Mehn need to fix the white balance but here is the FTS

What I bought last night, the small container on the top will be the fuge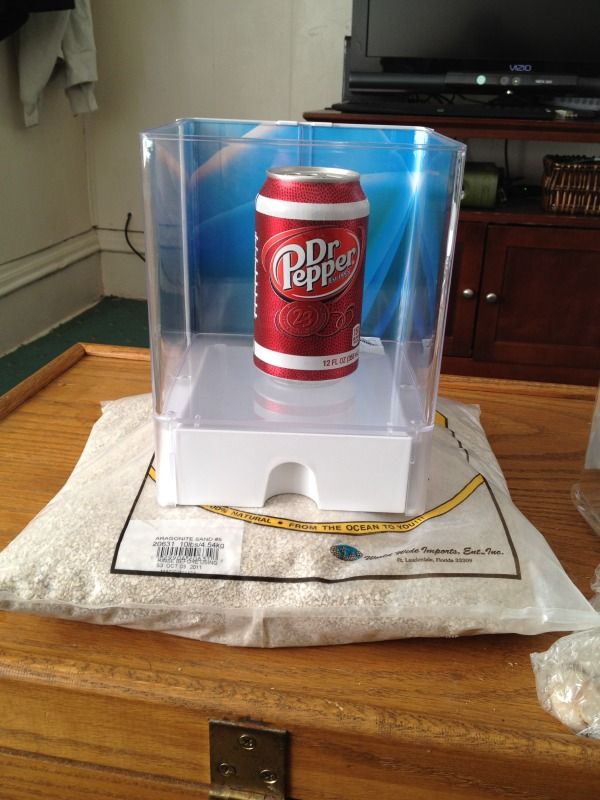 So you can get a feel for the relative size of this little cube

If you would like to participate ------------>
http://www.nano-reef...howtopic=296857
.7 gallons of sexyness. I am going the LED route and more than likely using my DIY controller on this one or building a new smaller version. The plan is for something very clean with nice straight lines. There will be a canopy and a base at some point. I dont plan on detailing to much of the goings on right away you'll just have to check back and see for your self =)
Equiptment
.7 Gallon Aquaculture Beta Cube
DIY .5 Gallon fuge
AC50 <----- may change based on asthetics
small return pump
Theo 50w heater
DIY LED lighting 1xCW 2xRB
DIY Arduino controller including ATO
Everything should hide will inside of the fuge except the AC50 which will be used mostly for flow
Stocking
<1lbs of LR
Who knows how little LS
The rest is Ninja status until it makes it into the tank =)
If anyone is interested in the breakdown of my DIY components let me know I am happy to provide schematics and coding or walkthroughs on creating your own.
Cheers all!
Edited by jnam, 29 March 2012 - 11:22 AM.