After a year away from this hobby I decided to start up an old tank. Now that LEDs have become much more retail friendly, i wanted to integrate them into my system. Read along and enjoy the birth of my reef.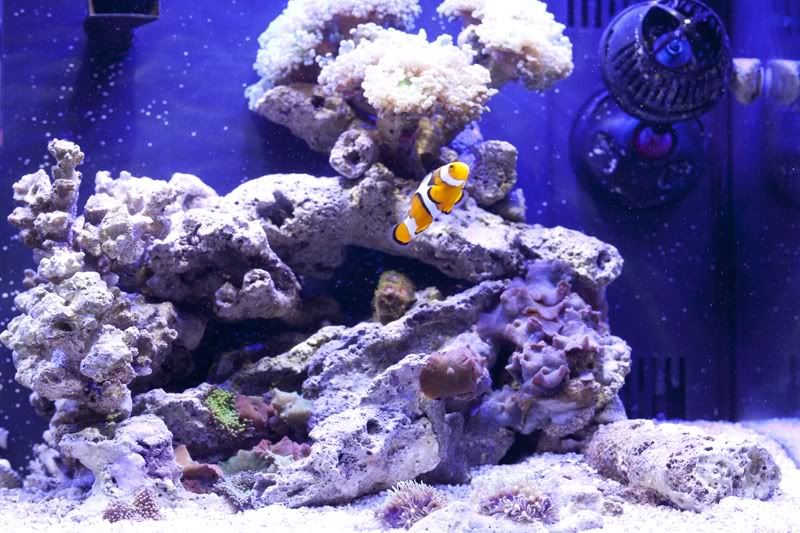 Started :
January 2nd 2012
13 lb Fiji & Tonga LR
25lb Carib-sea Aragonite LS
Lighting:
36w Cree Blue & White LED (Rapidled Retrofit bc14)
12w Exoxotic Panorama 453nm
Flow :
Maxijet 900 return
Koralia 1
1st Chamber:
Hydor 50w heater running at 79F
2nd Chamber:
FilterFloss
Purigen
Chemipure Elite
Cheatomorpha With Homemade Gangbox Fuge Light
3rd Chamber
Maxijet Return
Stock Sponge (I keep this here to minimize cheato getting sucked into the main display and rinse as often as i change filter floss)
Livestock:
Snowflake Ocellaris
Skunk Cleaner Shrimp
10 Astrea Snails
5 Nassarius Snails
5 Scarlet Red Hermits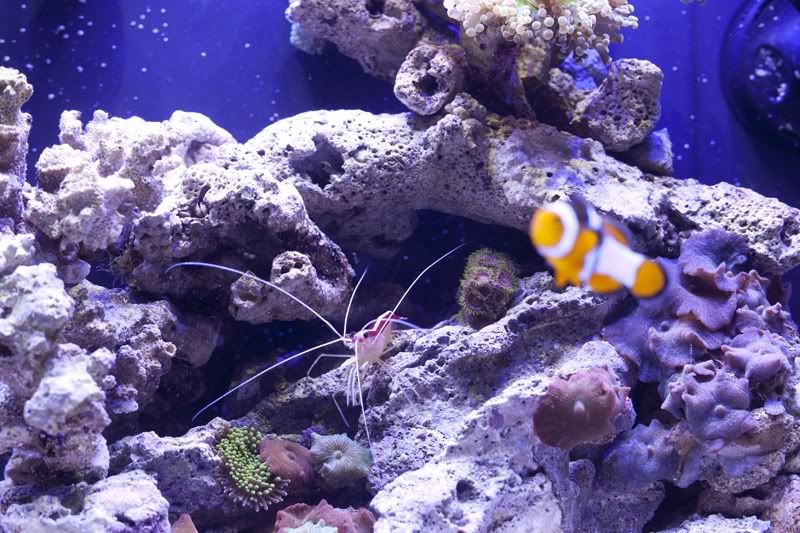 Corals:
Frogspawn
Green Star Polyps
Purple Mushrooms
Green Striped Mushrooms
Red Mushrooms
Birds Eye Zoanthids
Florida Ricordea Green, Orange, and Purple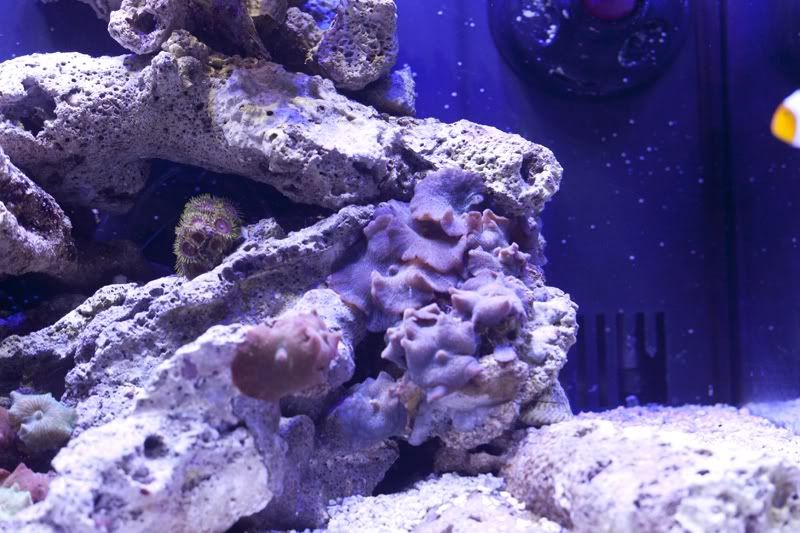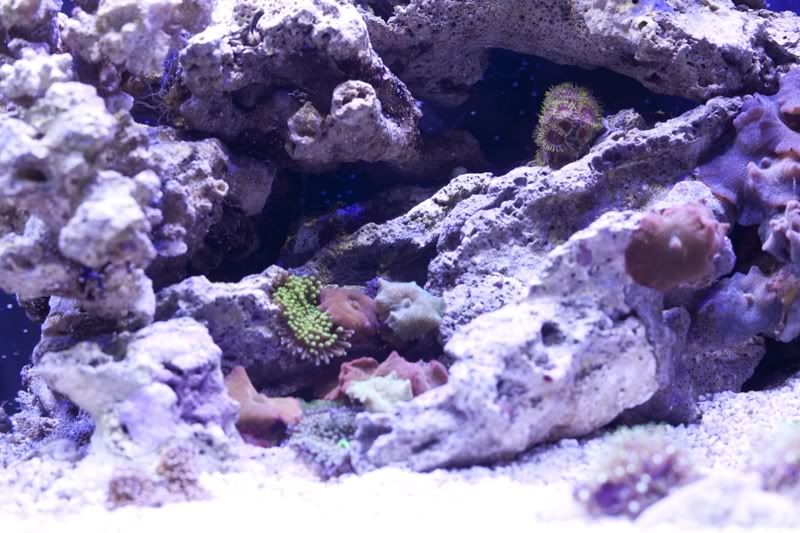 Edited by jeremycee, 18 March 2012 - 03:36 PM.