Hello all, it's been a while since my last 1.2g cube pico. The system was sold about 6 months ago and I can't seem to find my old thread. I recent found a tank that sparked my interest in doing another pico. This time
I'm doing it right and making it easy to work on.
The tank is 27x4x5tall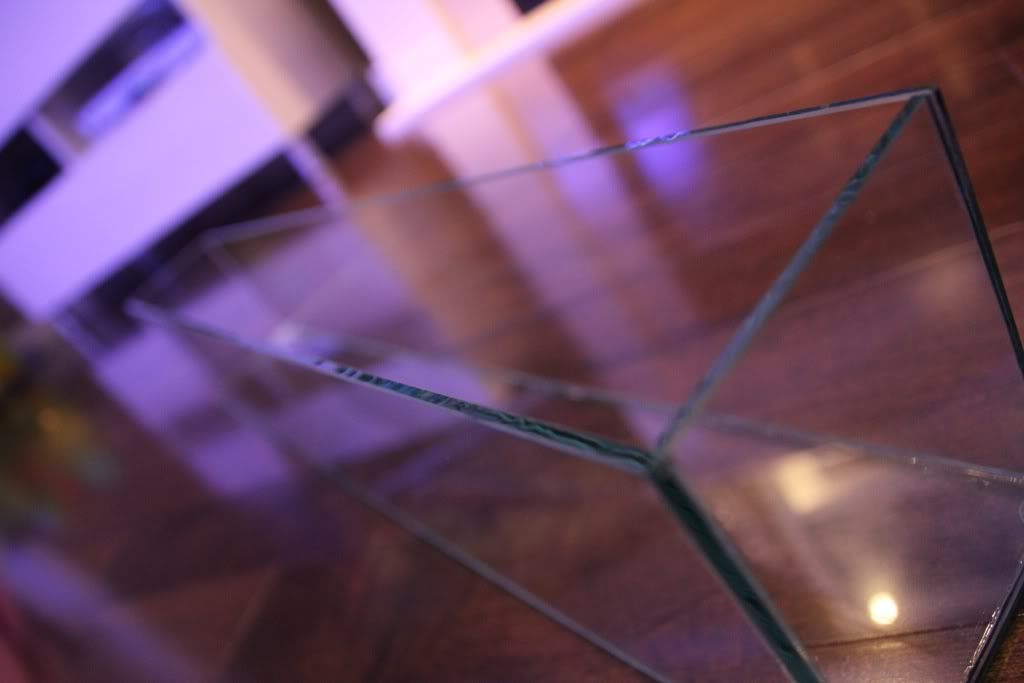 The tank will either be drilled with an over flow box or notch with an external over flow. I'm really worried about notching the tank for the external since it's really thing glass.
Some more pics.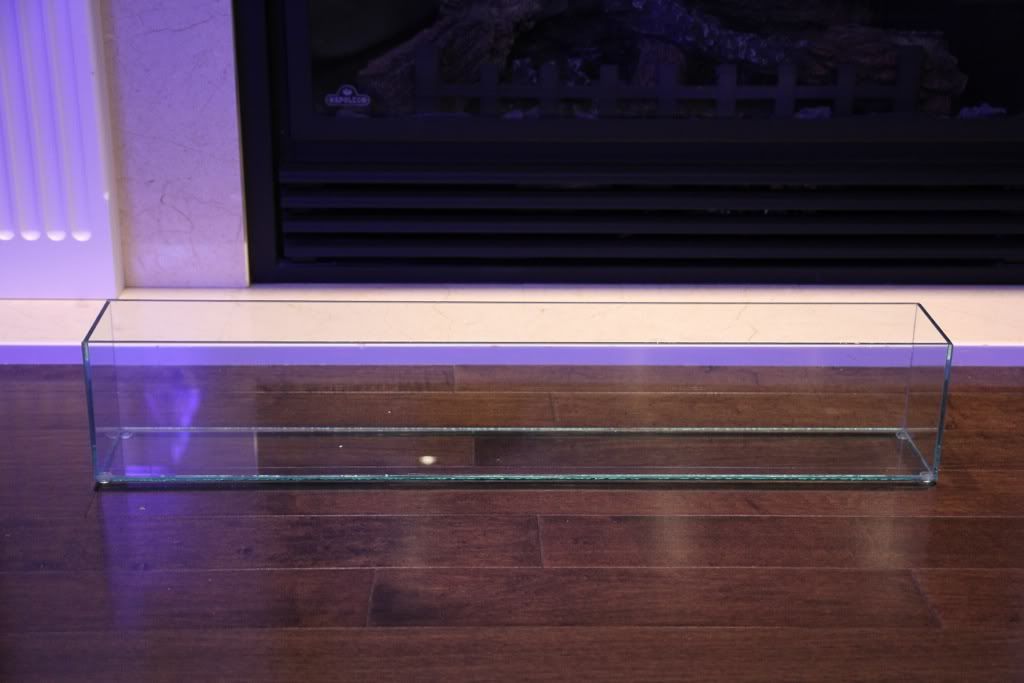 And for size comparisons
The tank is very long and narrow and aquascaping it is going to be a challenge.
The flow:
I plan on making a closed loop system for the tank and hopefully that combined with the return(uncertain what pump to use) I'm hoping to have enough flow for sps.
Flitration:
I'll be plumbing this bad boy to my basement sump and using the same water as my main display.
Lighting:
The lighting I'm unsure of. I'm thinking of 2x 24watt t5, 15"led unit or a DIY led.
Live stock:
Since it's a pretty long tank, I think I'll be able to get away with a small blenny. Hopefully a tailspot.
Other wise I'll just get a bunch of small gobies.
Sand bed:
I'm not sure about the sand bed. If I do stock it with fish, I'm thinking bare bottom. But if I decided to just do zoos and sps I will probably do a 1/2" bed.
Corals:
I'll be starting with zoos and adding sps as the tank matures a bit. Again, I'll only add sps if the flow is up to par.
Since this is only my second pico, any advice or suggestions are welcomed. I'll be document everything I do because I'm a fish geek lol. I just got the tank today and I haven;t really designed the tank yet, but I know what I want. Now I just have to build it
thanks for looking
-dan