Tank
40 Breeder
36x18x16
Equipment
Par30 bulb and gooseneck fixture
AquaClear 50
Hydor 50 watt heater
Corals
red/orange acans
frogspawn
duncans
pink zoas
eagle eye zoas
star polyps
pink maxi mini
yellow maxi mini (hiding)
Inverts/Fish
one sexy shrimp
one green banded goby
Current FTS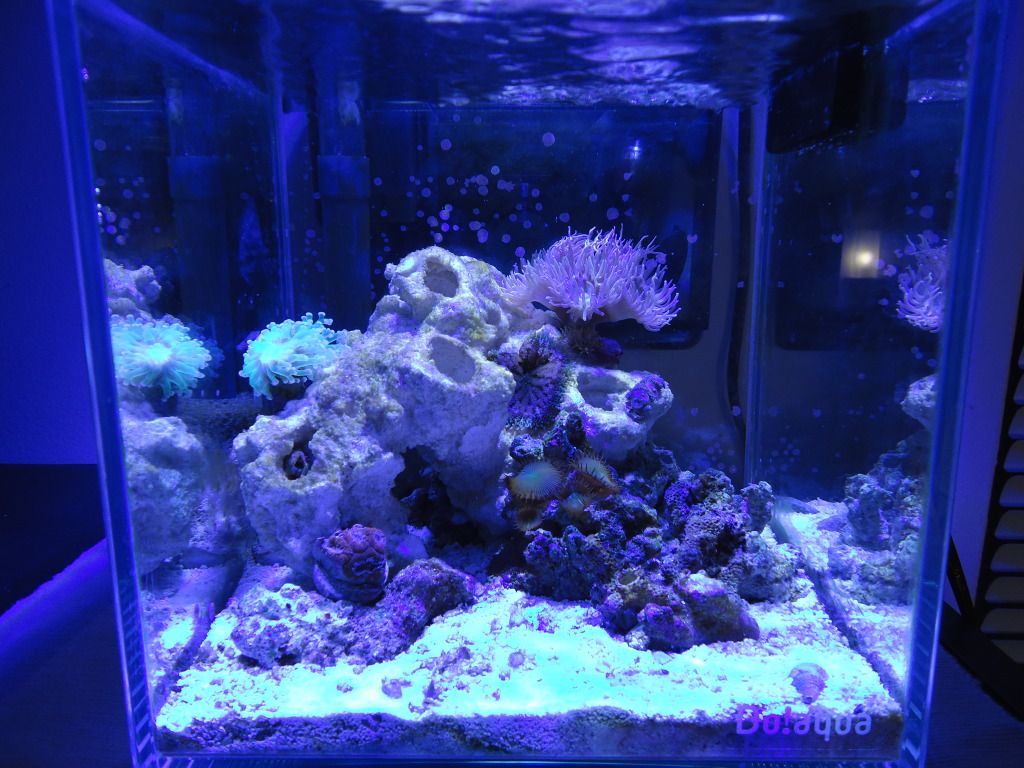 =======================ORIGINAL POST=================================
I'm SO excited! I had a 4G finnex pico reef a couple of years ago but I didn't like its dimensions and life got in the way, so I took it down. I still consider myself new to saltwater, because that tank was only set up for a few months. This time, it's for good
I am also planning a switch for my 25G from fresh to salt, but that will be for another thread.
Here is the
equipment
that I already have (some in the mail):
8x8x8 cube from Do!Aqua
Par30 BoostLED with clamp (3RB, 1NW, 1CW)
Aquaclear 20
Hydor theo 25W
Refractometer
IO reef crystals + distilled water
API test kit
2.5 lbs LR (currently curing in my finnex with the filter until the new tank arrives this week. Hope this is OK)
5lbs ocean direct live sand
Comments or suggestions about equipment? Am I missing anything?
Stocking plan
for later
CUC: maybe just a snail....?
2-3 sexy shrimp
Haven't thought about corals yet.
Comments or suggestions about stocking?
I am SO excited!!!!!!
Lara
P.S. This is my 100th post :-)
Edited by Aqualara, 29 April 2012 - 04:53 AM.