I figured I would start a new thread as this is officially happening and no longer just a concept.
The tank you see below was built buy
Aqua-Crylic
(aka
Aquatica
). It is a deep blue 7.5 gallon (12x12x12) that has been customized with a false wall and media rack. The total display looks to be approx 5.5 gallons, but I need to measure to find out for sure.
Equipment
:
Custom Deep Blue 12" Cube
2 Hydor Evolution Pico 400
Custom Media Rack
BoostLED Par 30
Hydor Theo 25w Heater
ReefKeeper Lite
Pictures
Here is the media rack: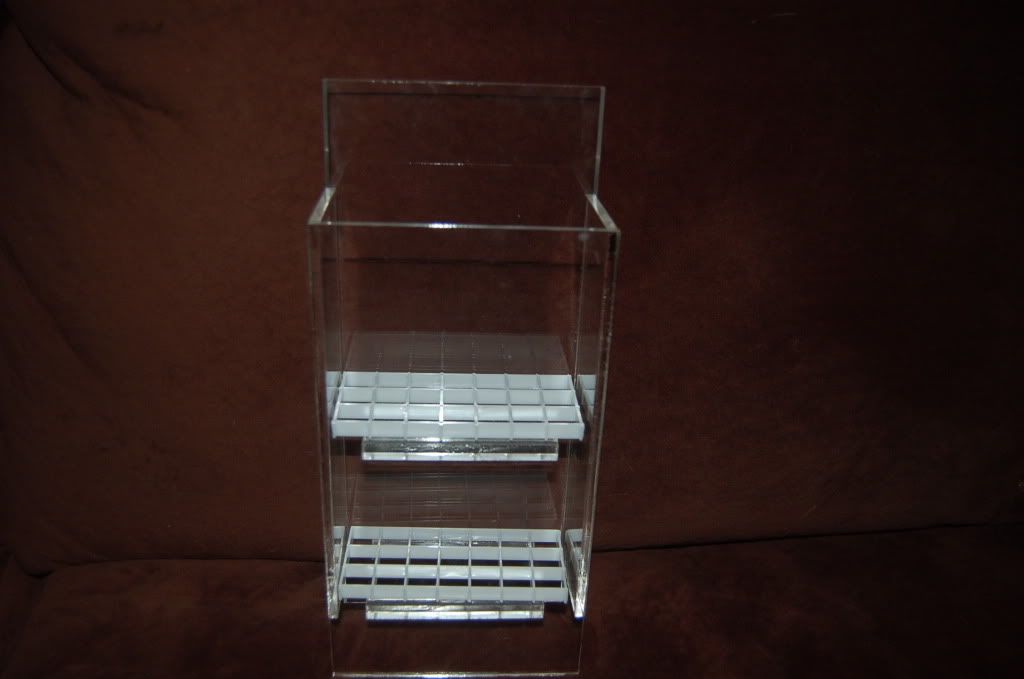 Here is the back: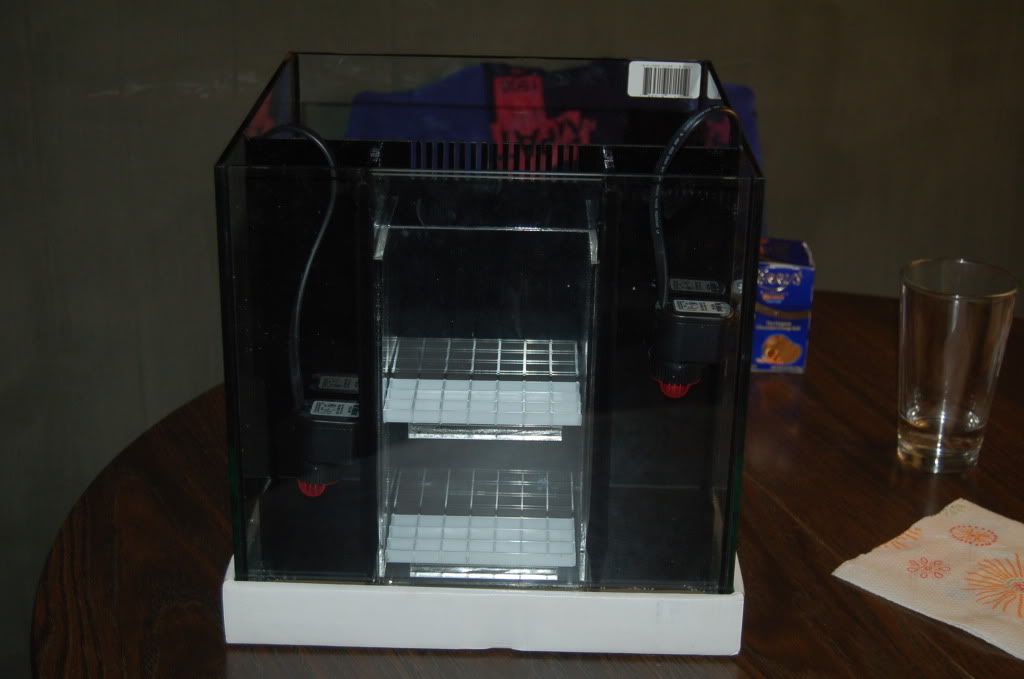 Here are some top shots:
Front Shots:
Tank Inspectors:
Edited by ccapasso, 17 April 2012 - 04:35 PM.