latest FTS. 3/8/2012
Hello,
I'm just getting back for my spring semester, and I'm working on getting a tank set up. It'll be an all in one with minimal maintenance
Now for the details:
Hardware:

Nova Extreme 18" 2x18
Rio taam 200+ (for return pump
Locline return, splitter, and nozzles
5.5g AGA tank
ATO kit from www.autotopoff.com
no name 50w heater
Home Depot timer
Misc fountain pump for ato
38 cup food container for ato
Optima Vision RODI
2x tiny 2gallon buckets for water change
Mix of test kits.
NEED 15/16-27 male to 3/4" male adapter
a display area cover to prevent jumping and minimize evap.
Livestock
8lbs of dry rock from Bulk reef supply (loving the looks of this rock so far!)
20lbs of Live sand (not going to use all of it)
Aussie Duncans
Cheato
LR rubble
Ocean reef bucket of salt
planned: reefcleaners kit
planned: red banded hi fin goby
planned: Pistol shrimp to be friends with said goby
planned: Misc Zoas, some frogspawn or hammer maybe?
So as far as setting the tank up, i really need my faucet adapter, but in the mean time I have to apply more krylon fusion to the dividers, and silicone everything in. Then I want to paint off the equipment area of the tank (like 1/3 of the front and back and 1 side).
I plan on painting and siliconing tomorrow, but productivity might be limited because my girlfriend's getting in so I'll try and finish before she does.
After all that's done I'll get this thing wet and going!
Now for the fun stuff:
The tank: in location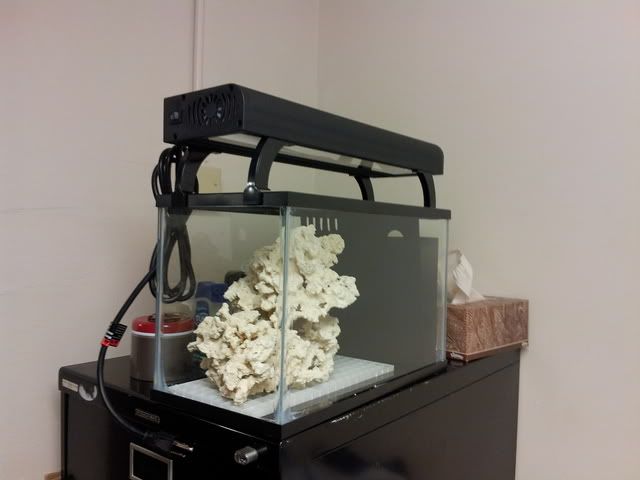 So much misc stuff: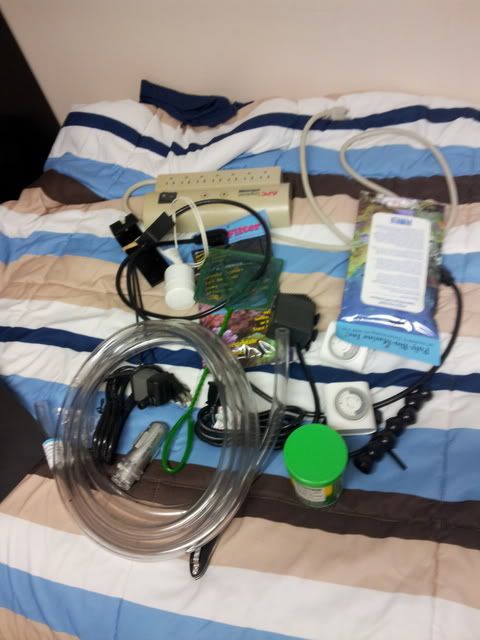 The false wall, front and back.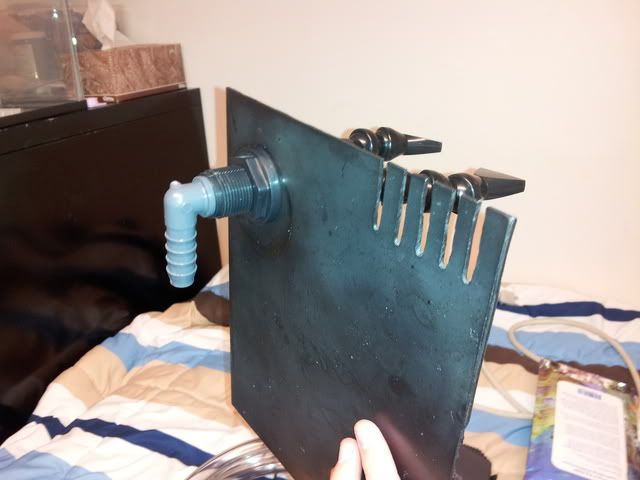 and I'd like to apologize for the low quality of the first few pictures, but I'm not going to be dragging a dslr out for equipment shots. I'll save that for the livestock later. My phone is much more convenient.
Edited by asting, 26 March 2012 - 05:31 PM.