This is my first real build. A Deep Blue 30 Gallon shallow aquarium. Pre drilled, built in overflow, plumbing kit. Completely reef ready. And the stand is cool too.
I saw it in the LFS (Congressional Aquarium in Rockville). They have it running as a frag tank with a 250w MH Coralife light. Anyway, I loved it and had to have it. Great thing was...it was not expensive. Yeah OK, the stand is a little cheap and leaves something to be desired due to the sticky laminate areas, but the construction is sound and the stand is also reef ready for any tank with those dimensions. So let's get down to it with some pics and then I'll post my TENTATIVE plans.
This is my Inspiration
http://s1237.photobu...a2b02.jpg.html]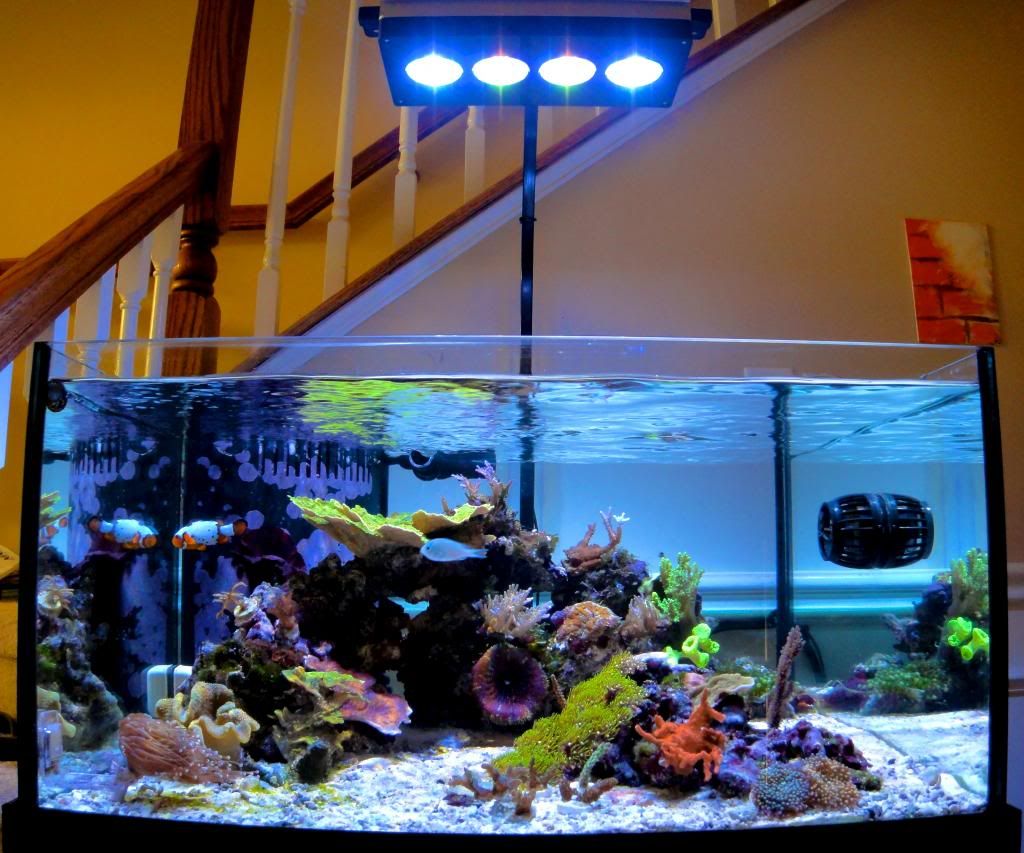 [/URL]
Link to my review of this aquarium:
http://www.nano-reef...howtopic=313332
Updated FTS (outdated lol)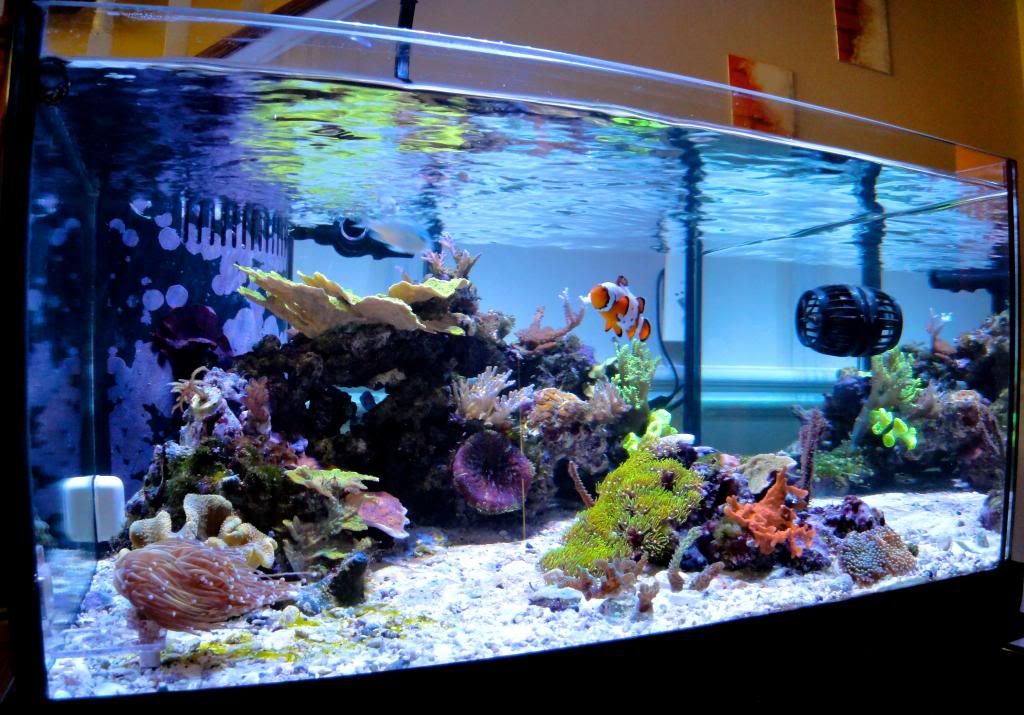 The real updated FTS (I'm keeping the old one up until I can get some good shots of the new one. For now here's an iphone supersaturated version!)
Equipment:
Aquailluminations SOL White (yeah you read it right) Module w/ Controller
Aquaillumination VEGA Color - SOL Upgrade
Ecotech Vortec MP10w
Eheim Jager Heater
Reef Octopus 150 Skimmer
Mag 3 Return
Zoo Med Aqua Fan (buy one you won't regret it)Arctica Mini Chiller (when I figure out ventilation)
And YES I still proudly rock the inTank Biocube media basket with chemi pure elite, GFO and some floss.
Edited by pschom, 17 November 2013 - 05:34 AM.