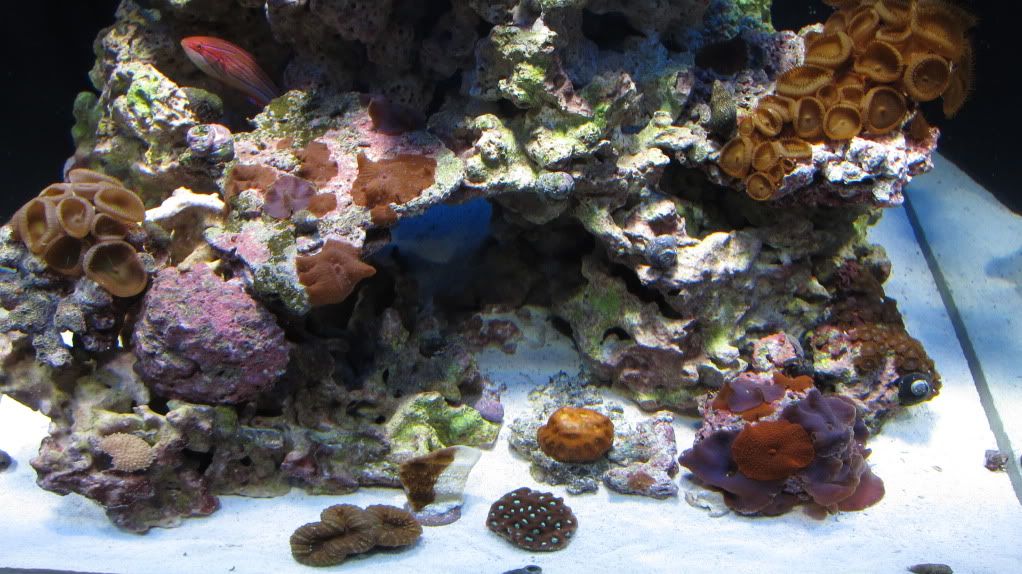 This journey into the reef keeping hobby has been a blast this far and i hope to make it even better. I have been in the hobby for a little over 2 years when i started a 24 gallon nano-cube. I wanted something awesome to look at while i was in school and i figured a salt water tank would do. I have kept freshwater tanks for a few years but i wanted a bigger challenge, not to mention the beautiful colors of fish and corals. Well, despite my research i still ran into many problems that newbies tend to have and in the process i have learned a tremendous amount about reef keeping. I have been able to keep most soft corals such as mushrooms, zoos and toadstools. However i have not been able to keep any sps, clams, or even an anemone due to the compact lighting on my nano-cube.
After long discussion with the wife she has allowed me to acquire a bigger tank. We argued over size and placement and have decided to buy a 34 gallon Solana!
Equipment as of now
-20 x 20 x 20 inch Solana
-Current USA 150 watt MH with PC actenics
-Neptune Apex Controller
-Stock protein skimmer
-Tunze Osmolator
-JBJ nano glo fuge LED
-5 gallon fish tank used with ATO
- BRS dosing pumps x2
Equipment to come
-Ecotech Vortech mp10
-Hydor slim skim
-Ecotech battery backup
- GFO Reactor
Edited by .5150., 03 May 2012 - 08:10 PM.