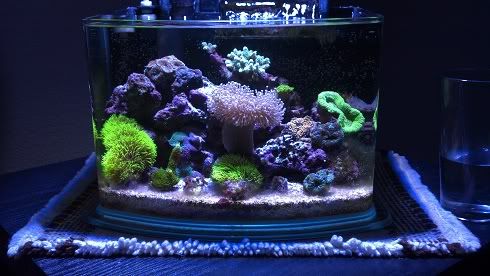 Current FTS 8/27/12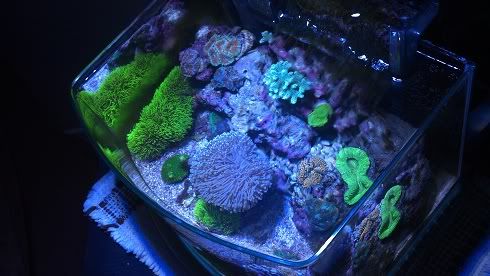 Current TDS 8/27/12
Hey everyone just thought id let you all in on my project picotope. its been wet for a week now and have just finished adding all the mods i want to do for the exception of a light which is on its way. but anyways here are some pics
So i wanted a black backround but i didnt want to paint it so i went and got some limo tint from a buddy at car adio shop and used it to tint the back of my tank.
I then proceeded to tint every side of my ac 70 so when i put in a submersible fuge light in it wont show through into my tank
Ive got 3lbs sand and 3lbs live rock arranged into my aqua scape. what do you guys think? any improvments or tips just let me know thanks!
Edited by gearhead364, 27 August 2012 - 09:02 PM.